Hi friends, let me let you in on an incredible news, it's FERRUM NETWORK - The First High-Speed Interoperability Network for Real-World Financial Applications!!!
STARTER INFORMATION
The buzz about cryptocurrency is increasing, people have heard about it, and more and more people want to find more about it, and find a way to be a part of it. When blockchain technology came, so many things changed, for better, we say. So many businesses have improved, so many companies have started using crypto currencies in their work. The new ideas are coming every day. People want to invest in the new projects. We have the biggest tool in the world, and it is called the Internet. The internet is a enormous base of information where we can do anything. Internet has connected the entire world. One of these projects is Ferrum Network, a high-speed interoperability network built for real-world financial applications has arrived. Innovative technology built for high-speed peer-to-peer transactions of any digital asset is the backbone of Ferrum Network and its products.
There are currently 1,568 different cryptocurrencies available, as at 21 March, 2018. This breaks down to 654 tokens and 914 coins. It all started with bitcoin, which was first released on January 9, 2009, and various versions launched in the following years. The first experiments in altcoins started happening in 2011 with Namecoin, iXcoin, SolidCoin and others being developed and released. Litecoin followed soon after in the same year.
Putting that into consideration, Ferrum Network, designed by a distributed systems expert with over ten years experience at the world's biggest tech companies, was built to address two fundamental problems impeding the mainstream adoption of cryptocurrencies: slow transaction speeds and the lack of interoperability between networks.
OVERVIEW OF FERRUM NETWORK
Ferrum Network is a high-speed interoperability network built for realworld financial applications. It is comprised of two interconnected elements: (1) a DAG-based interoperability network that can connect to nearly any blockchain enabling peer-to-peer transactions of any digital asset in milliseconds, and (2) the vertically integrated financial applications running on the network that allow users to buy, sell, transact, exchange and store any digital asset without taking custody of those assets.
In addition, FERRUM Network is quick interconnectivity network specially designed for decentralized economic applications. Network brings Blocks jointly and allows cheap and rapid trades without taking custody of consumer's assets.
This allows decentralized trades that are an order of magnitude quicker and less costly than the preset any other alternatives. FERRUM Network is the 1st decentralized exchange which offers centralize exchange experience alongside with modern functions such as small selling and margin trading feature.
FERRUM Network tech also allows a consistent merchant as well as retail experience for virtual asset payment solutions, and all other d-apps that are in early development.
The Technology
Innovative tech built for top speed P2P trades of any virtual asset is backbone of FERRUM Network as well as its products.
The DAG ledger
D-ledger same to a block but specially designed for speedy trades, minimal network charges and no miners.
Interoperability Network
Super innovating on cross-chain solution, platform can interoperate with every block
Decentralized Proxy Tokens (DPT)
DPT with stability guarantees allow the trades, exchange of any virtual asset including virtual money.
High Frequency Trading
Native assists to move money off-chain and perform extreme frequency deals and trades for nominal costs.
The FRM Token
Gas of the project, FRM are spent & burned for each trade on the network
Import/Export Value
FERRUM Network is designed to import and export values, including fiat money.
The Benefits
The FERRUM NETWORK project is a kind of exchange for managing cash assets, for selling and buying cryptocurrency, regardless of the blockchain platform on which the coins were created. Each FERRUM payment gateway will allow transfers as fast as possible and, thus, a decentralized exchange will gain high efficiency in the entire cryptographic field.
In addition, the FERRUM platform will have its UniFyre mobile wallet, as well as the SebZero hardware wallet, which, according to technical indicators, is one of the most qualitative and innovative hardware wallets of modern times.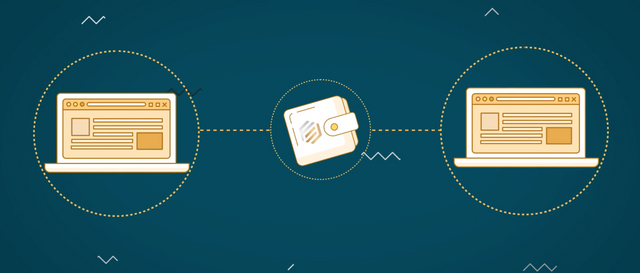 In order to increase the security of the exchange processes, the creators of FERRUM NETWORK plan to start using their own internal marker located on the blockchain platform. The marker will be a great tool for cryptocurrency exchange. The main goal of all this is to prevent fraud, to which participants themselves may resort. Operations will take place at high speed and, accordingly, none of the users will have any technical problems.
VIDEO PRESENTATION
The Features
High-Speeds and Low Costs – P2P (peer-to-peer) trades that confirm in milliseconds for around one cent in network charges
Cross-Chain Interoperability - a next gen protocol designed to attach with all block-chain
Launching with consumers and Network Utility - real users, real products, proven business practices.
Integrated line up of Financial Products - exchange, buy, transact, and stock up any electric asset using advanced financial apps which run on the network
Products powered by FERRUM Network
FERRUM is launching a vertically integrated range of financial items on peak of the network which empower consumers to take control of their financial lives.
KUDI Exchange Fiat Gateway
Sell and buy crypto assets cheaper and faster using this gateway, starting with their West African mobile wallet and exchange – the first in Africa providing a completely regulated USD pegged stable coin and the capability to send fiat money to P2P.
UNIFYRE Wallet
Trade any virtual asset with no counter party threat utilizing this wallet, which offer revolutionary capabilities such as threat free OTC dealing, instant market transacts, and security feature to stop accidental loss.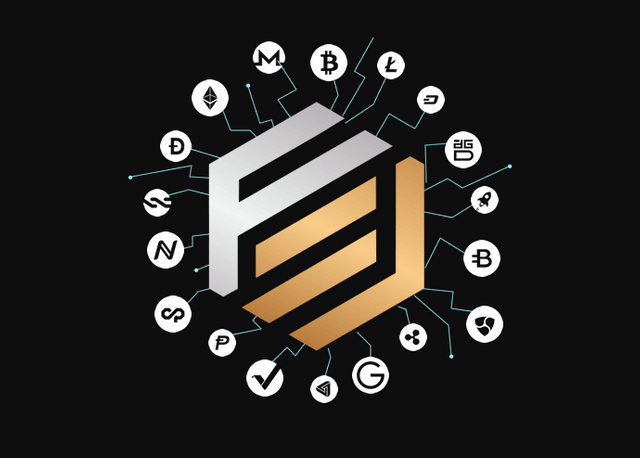 Main Ideas
Interaction between chains
High speeds at low cost
An integrated line of financial products
We have already identified the main ideas of this project. Let's get down to looking at ideas. Technical documentation will not be provided here. The ideological components of this remarkable project will be considered here.
The interaction between the chains.
In general, what can be said is the main component of this project that makes the project unique. This is what allows the project to interact with all networks. Ferrum Network is a new generation protocol that can easily connect to any network. A protocol that developers assure is working on top of the network. There has never been such a thing. And such a protocol unites the entire cryptocurrency network into one. It does not matter What is your coin. Use this project you will be able to interact with what you want. Dozens of unnecessary operations will leave after the network enters the market. I myself regularly encounter this problem. What interacts with another network I need to do dozens of operations. And it can be said very annoying.
High speeds at low cost
High speed — the protocol runs on top of the network. No matter which coins you will send Bitcoin or ETH. You will have a stable identical speed of operations. Are you saying Bitcoin has a low transaction rate? Please have a project that makes the speed the same. Also, talk about network fees. As you already understood, this is not a blockchain. And mining costs will not be required from you. And that means we will get a new price for our transactions. It will become much cheaper. Where the gas will be the tokens of the FRM project. Well, that's why we are all accustomed to nothing free.
An integrated line of financial products
Like any other network. Networks need financial tools. They have already provided us with information on product development. It will be a cryptocurrency exchange where you can work with real money and a cryptocurrency wallet. It is also written that the wallet will allow us to exist outside the exchange trade. In general, the project took care of the product line that will allow us to easily interact with this network. Based on the first few points, I can imagine how convenient it will be to use one wallet for all coins. And make quick transactions.
Token Details
FERRUM NETWORK will have its own accounting unit - FRM-token, with which it will be able to transfer money safely, quickly and efficiently. As for the FRM conversion, both paper and cryptocurrency will be available for it. Thus, FRM will become an even more convenient token for use.
The distribution of tokens is as follows:

FERRUM Network token will be ERC: 20 assets, migrating to native with Main-net. FERRUM token is the gas of the project. FERRUM network will reveal also the Reserve Model to reduce a circulating supply of FRM tokens.
ROADMAP

MEET THE AMAZING TEAM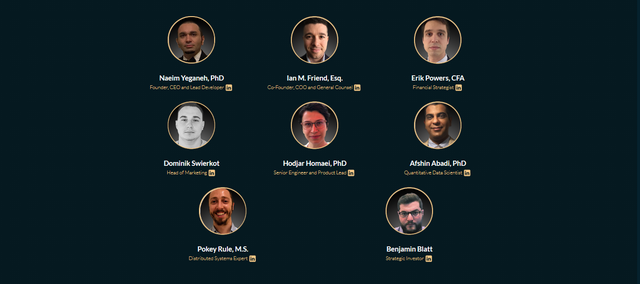 Be a part of this incredible project. Download the whitepaper for the full scoop.
Till next time…
For more information, please visit:
WEBSITE: https://ferrum.network
WHITEPAPER:https://drive.google.com/file/d/1chjmvP_Gmj6n9IeV4mGV_BBjY0hCSV9V/view
ANN THREAD: https://bitcointalk.org/index.php?topic=5134952
TELEGRAM: http://t.me/ferrum_network
FACEBOOK: http://facebook.ferrum.network/
TWITTER: https://twitter.com/FerrumNetwork
MEDIUM: https://medium.com/ferrumnetwork
REDDIT: https://www.reddit.com/r/FerrumNetwork/
LINKEDIN: http://www.linkedin.com/company/ferrumnet/
INSTAGRAM: http://instagram.ferrum.network/
YOUTUBE: http://www.youtube.com/channel/UCN658dMRTaH4C4dP32VHi6Q
Author: Cryptoholical
My Bitcointalk Profile: https://bitcointalk.org/index.php?action=profile;u=2487106