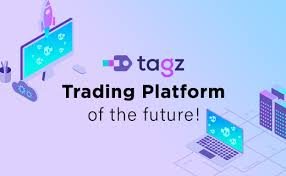 Bitcoin and cryptocurrencies are disrupting the traditional financial model for businesses and consumers alike. Government monetary policies are changing too. Some nation's governmental attitudes toward cryptocurrencies are changing from around the world. Some countries are researching the cryptocurrency, its economy and the blockchain technology behind it for present or future possible use.
Cryptocurrencies are created to work on the shortcomings of the fiat currencies. Currencies that are produced and issued by the government thereby controlled by them. Cryptocurrencies are created on the decentralized blockchain technology that is not controlled by anybody, organization or government.
Cryptocurrencies are used anonymously from any part of the world with no restriction, It is borderless. The cost of doing transactions with the cryptocurrencies are cheaper than the fiat currencies and are much faster in transaction completion. This makes cryptocurrencies transaction more successful. They have low transaction fees compared to the high and various fees charged by traditional banks. Traditional bank's transaction processes and procedures are long and cumbersome with lots of paperwork, especially on the international transaction.
There is a strong momentum around the blockchain technology which is harnessing all aspect of our lives to the crypto economy. The blockchain technology is gradually being accepted by nations of the world as they are beginning to understand and see its importance. The blockchain is seen as the best invention of modern time while the cryptocurrency is seen as an instrument to give power back to the people. Which is why some governments are fighting it but the crypto economy will win at the end.
Cryptocurrencies will ends government sovereignty on the financial institute and monetary policies. The future of money is the cryptocurrencies because the crypto market is free and fair. It allows everyone to indulge in it as an equal party with no prejudice. And hence, The crypto market is becoming large as new tokens are added to the market every day. In early 2018, the market pushed towards over 750 billion US dollars market capitalization.
Compared to the market growing, there is no significant improvement in the crypto wallet and exchange process. Why do you invest in cryptocurrencies? You may use them as utility tokens for operations on different platforms. In most cases, you will hold them & sell at a higher price to make a profit. You may prefer to trade cryptocurrencies. Sometimes you may spend crypto at online stores. How can you manage all these tasks? To manage them, all users of cryptocurrencies need:
A super fast exchange to access all popular crypto markets
A secure wallet to store your crypto assets and many more which you will get with TAGZ.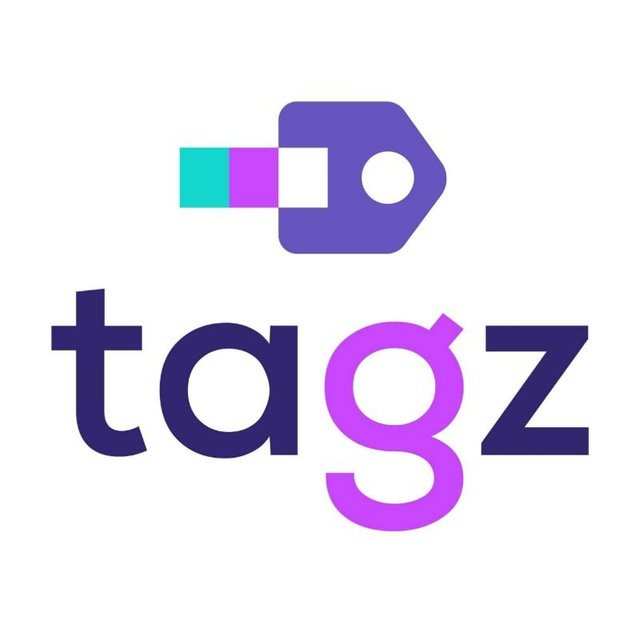 TAGZ EXCHANGE PLATFORM
TAGZ is a cryptocurrency exchange based in Australia which is the first fully licensed and regulated Dual Gateway Exchange in Australia. As the exchange is built on standard technology, it aim is to eradicate the problems being faced by traders and the Cryptocurrency world in general bring best and reliability in crypto trading. Traders today loss thousands of dollars due to exchange problem and this has grown up in almost every current exchange platform. This problem includes, false volume, insecurity, huge fees, and lot more. TAGZ was built to solve all this problem and created a completely clean exchange platform.
The TAGZ platform is committed to provide a secured and trusted environment for traders, investors and other crypto enthusiasts to confidently perform crypto related operations. The project team has decided to provide a very unique crypto exchange platform which offers traditional crypto trading with features trading both on the same platform. This feature is called as Dual Gateway Exchange (DGE).
TAGZ eradicates false volumes. As you might have heard that many exchanges today create false volumes on their exchange platforms to manipulate prices. This has affected the whole cryptocurrency market creating false prices and making many to loss their funds. While some uses bots to create false price which are used as a manipulative way to increase a coin price. All of this are not what the blockchain or cryptocurrency was created to do but as we've seen today may exchanges uses this method to either enrich their pocket or increase their ranks in the crypto exchange table. TAGZ has built it own platform under a secure technology which make the platform genuine and transparent in every ways. With TAGZ Traders will have more control over their funds on every transaction performed are transparent and genuine. TAGZ technology has also made it impossible to use bots to manipulate market volume. Or performing fake trades.
TAGZ exchange is very secured, as it is known that intense security is a must in every good exchange platform. Unlike other exchange which have low security and which might have read that lot of Crypto exchanges was hacked and users funds where been stolen. TAGZ exchange platform is different with it capable security standards equipped in the platform to make every user safe and secured. Users also have the option to enable some security features for their account which includes 2FA, Trading and withdrawal password which is a huge advantage to be enabled on the users account.
TAGZ exchange also have low transaction fees unlike the current exchange platforms which charges huge fees for trading and withdrawal. This also is another added advantage to the platform.
Advantages of TAGZ Platform
The TAGZ exchange provides the advantage of traditional and features trading in a single place, the other benefits include: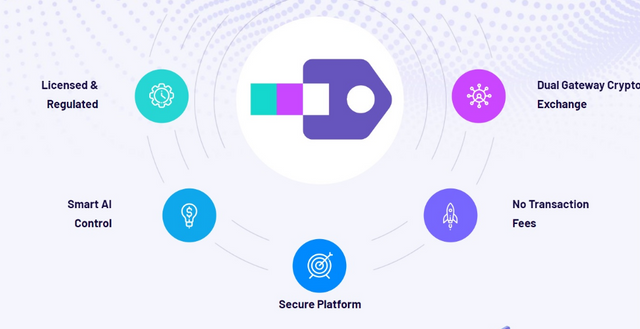 • The TAGZ platform is committed to provide security, reliability and transparency in every trading operation;
• it provides highest liquidity for trading coins;
• the platform adds new coins based on due diligence process every 30 days;
• community voting will be done to add coins;
• it is worth to note that TAGZ is the only exchange in the world which provides 200x margin trading in crypto assets;
• it is good to hear that the platform will not charge any fee on 200x margin trading with any type of digital assets;
• as the TAGZ is a regulated exchange it eliminates crypto price manipulation, flash crash, pump & dump, spoofing, fake volume and other bad things from the crypto market;
• the platform has implemented smart artificial intelligence system which takes every preventive actions;
• the platform has deployed affiliate programing which motivate users to recommend it for others and incentivize then for doing so;
TOKEN DETAILS
TAGZ exchange also has it own native token, which users who holds this token get low transactions fee, as the token will be used as trading and transactions fees. The token will also be used to reward users on the platform.
Token Name: TAGZ
Soft-Cap: 1,100,000 USD
Hard-Cap: 7,500,000 USD
Token Price: 1 TAGZ = $0.1375
Accepted Payment Method: BTC, ETH, LTC
ICO Date: May 20th 2019 – June 30th 2019
The ICO details will start on May 20, 2019. Information like soft cap, hard cap, allocation of tokens for the crowdsale are fully disclosed. $1.1m for Softcap and $7.5m for Hardcap. Also, the company already have reserved funds which is good for startup and building the platform.
The TAGZ Exchange platform will provide access to a wide range of assets for trading to ordinary users, as well as launch its own token. Tagz will use peer-to-peer platforms for work. Tagz platform token will be very versatile and has a number of advantages. First of all, the TAGZ token is a cash token that is needed for transactions with a wide and diverse range of assets on the trading platform.

TOKEN DISTRIBUTION
ICO - 64%
Reserve - 25%
Founders and Team - 9%
Advisors - 1%
FUNDS DISTRIBUTION
Platform Development - 38%
Marketing - 28%
Security Maintenance - 19%
Regulatory Compliance - 15%
ROADMAP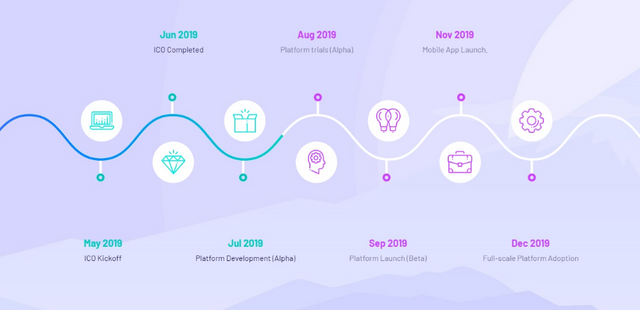 TEAM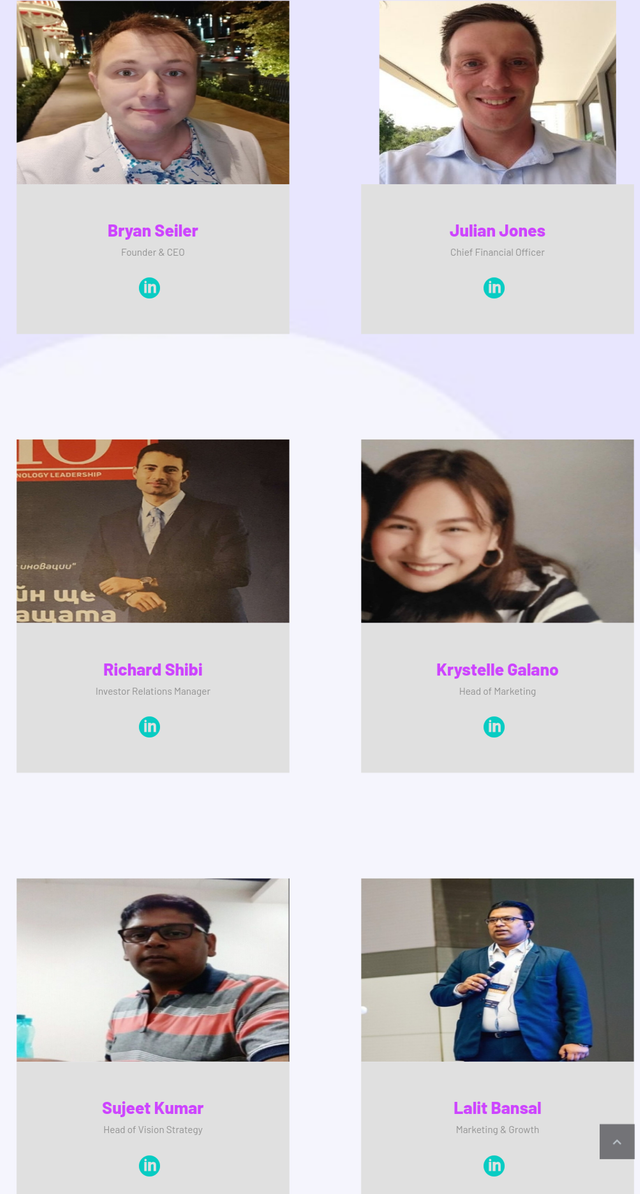 FOR MORE INFORMATION PLEASE VISIT THE LLINKS I HAVE PROVIDED BELOW;
Website: https://www.tagz.com/
Whitepaper : https://tagz.com/wp-content/uploads/tagz_whitepaper.pdf
ANN Thread : https://bitcointalk.org/index.php?topic=5124779
Medium : https://medium.com/@tagzexchange
Twitter : https://twitter.com/tagzexchange
Facebook : https://www.facebook.com/tagzexchange/
Reddit : https://www.reddit.com/user/tagzexchange
Linkedln: https://www.linkedin.com/company/tagzexchange/
Youtube: https://www.youtube.com/channel/UCnksUM6Pyd9eGLQkyaV_AAw
Telegram : https://t.me/tagzexchange
Author: BrainerdPaul
BitcoinTalk profile link: https://bitcointalk.org/index.php?action=profile;u=1680409