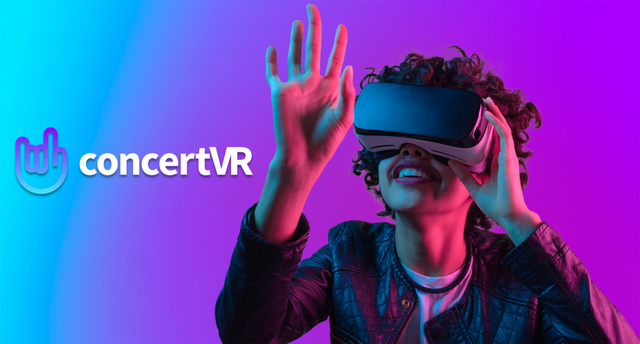 PREAMBLE
A storm has hit the investment market which we are not going to recover from. Crypto investment is that storm. With strict capital controls in place by most countries to control the flow of money and charge high taxes, cryptocurrency gained usage in circumventing capital controls and taxes, leading to an increase in demand. Cryptocurrency has been able to present an easy to use digital alternative to fiat currencies. Offering frictionless transactions and inflation control, investors have been prudent enough to add these currencies in their diversified portfolios as an asset, as the size of the market does not represent a systemic risk. Cryptocurrency employs the use of cryptography that assures high-security processes and verifies transactions personal to each user. Hence, counterfeiting and anonymous transactions are impossible to achieve.
While this revolution is gaining wide acceptance, ConcertVR, owned by a Berlin based Company, Goodstuff-Media brings the experience of a concert directly to a user through VR technology.
"Virtual reality continues to be a hot topic in the world of tech as more startups are formed and new technologies see the early days of VR integration. Those of us operating on a day-to-day basis in the cryptocurrency community understand the power of blockchain tech while exhibiting an explosion of startups leveraging VR to raise capital via initial coin offering.
In case you are hazy about VR, Virtual reality (VR) is a technology that enables people to observe simulated space in a more realistic way thanks to the 3D glasses (virtual reality glasses). This virtual 3D environment is built by the computer system or retransmits scene from elsewhere through the video recording system. VR was born in the 50s of the 20th century and now it has been designed to be compact and most convenient for users.
VR has many practical applications from entertainment to learning. The ConcertVR project team took advantage of VR's practical feel to solve the problem of overloading in major music performances. ConcertVR would like to change how to enjoy music and share that wonderful thing with everyone."
With that being said, ConcertVR is the first blockchain based crossed-platform market place for high quality virtual reality contents for music and entertainment industry. ConcertVR started since 2016 and have a fully functional prototype. The ConcertVR app will revolutionize the music industry with a unique product and service that will create a win-win situation for music fans who will not just be able to watch live concerts but will have the opportunity to choose concerts and songs on demands from an ever growing ConcertVR library.
But before we go any further, please check out this video presentation to get even more acquainted
Now that I have your attention, let's get right to it.
What exactly is ConcertVR?
As depicted above, ConcertVR is a blockchain-based marketplace platfrom for VR content from the music and entertainment industry as well as an ecosystem for audiences and artists.
ConcertVR is the first blockchain based crossed-platform market place for high quality virtual reality contents for music and entertainment industry. ConcertVR started since 2016 and have a fully functional prototype. The ConcertVR app will revolutionize the music industry with a unique product and service that will create a win-win situation for music fans who will not just be able to watch live concerts but will have the opportunity to choose concerts and songs on demands from an ever growing ConcertVR library. State of the art devices and cameras at the concert venues will be used to broadcast live events and will guarantee an exceptional transmission with high standards and perfect sound and picture quality.
The Main Objectives as Projected By The Team
Giving the audience the opportunity to enjoy the concert of your favorite artist from anywhere in the world;
Create an unlimited number of concert tickets;
Giving the audience the opportunity to choose their own place at the concert;
Providing users with information about the song and artist online;
Providing the opportunity to view the concert at any time;
Providing performers and concert organizers with a decent income.
The Impending Challenges
Access to concerts is very limited. That is why the demand for live broadcasts is increasing rapidly;
Fans who cannot attend the concert want to access the program in other ways;
Many artists throughout their careers have never visited a particular region or country;
Statistics show that in all countries, 70% of all travel destinations are concentrated.
The Benefits
Eliminates the limit of space of the concerts by creating the unlimited concerts through VR platform.
Helps people enjoy the concerts anytime and anywhere as well as increase the interaction between them and their artists.
Helps artists increase their revenue by selling the VR content in app-purchasing store and the unlimited tickets for their concerts.
Narrow the gap between artists and fans and give them the most authentic experience as well as increase interaction in the music community.
The Features
Provides the reality experience of the concerts in real-time or rebroadcast at the time users want.
Enables users to choose their position to enjoy the concert. To do this, ConcertVR will set up 5 cameras to provide the best experience for users.
Offer the rich categories in order for users to comfortably choose.
Allows users to share the concert which they watch through social media as well as real-time interact and communicate with their friends.
Users are able to enjoy their favorite concerts in various devices such as smart phone, TV, browsers or VR glasses.
Tokenize the VR content marketplace to easily purchase the products and cost-effectively make the payments.
Some unique features such as: the song of favorite artist is exclusively for you, enjoying the excitement with the favorite artists before the concert begins, voting for young talents.
How It Works?
The company's main goal is to provide real-life experiences from concerts and festivals to its users with the help of VR technology. Besides that they also aim to solve the music industry problem as well which is mainly faced by ticket sellers, managers, and artists. The company tries to give its users the best concert experience they want. Besides only providing concert recordings directly to users, the company also aims to build an online store where users can buy songs, special content and concert events.
The main goal set by the company today is to sign a long-term contract with concert organizers and musicians to install modern cameras at the concert stage with the next live broadcast with high sound quality. All data will continue to be stored in cloud storage. User data will not be stored on the ConcertVR server and will not be sold to third parties in the future. Smart contracts save significant time and provide the highest security standards.
Why You Should Choose ConcertVR?
The conservative platform is basically very easy. What they want to do is bring real experiences from festivals and concerts to users through Virtual Reality technology. To realize this, this platform is known to use vendors, cryptocurrency to enable artists and ticket platforms to trade and communicate with other people in the ecosystem.
The main objective of this project is to make a better economic and visual experience for the players in the music industry. The best thing about this company is that all members of the project team have been part of the media industry before. Each of them has at least 15 years of experience in the media field.
One of the main things about this platform is the angle of their cameras that they record at every festival or concert. This allows users to choose where they want during the concert. This has been made possible by companies with the help of their eye tracking technology.
Finally, the company also utilizes blockchain technology that helps them solve the complexity of the concert ecosystem between ticket sellers, managers, artists, merchandise, and so on. This platform allows artists to sell their tickets easily because anyone can watch concerts from the comfort of their home.
About The Technology
The company has built a prototype that enables mobile users to watch concerts using 360 degree cameras, and also technologies like Google Cardboard. The company has mentioned that the current version of the software also enables the use of VR headsets such as Occulus Rift, HTC Vibe, and others.
ConcertVR has also mentioned that they have developed an eye tracking technology that would enable the user to be "anywhere in the concert hall". The company currently provides three points of view:
The Stage
The users will feel what it's like to be a rockstar by essentially looking at the audience and seeing what artists see
The Audience
Users will be able to experience the concert from the usual point of view as the audience
The Back
This section is a general way of seeing the concert as a whole and experience its size
The Business Model Chart Flow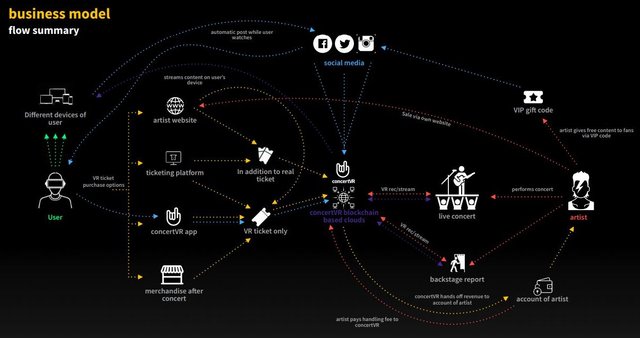 Token and ICO Details
CVT is a standard ERC20 smart contract-based token running on Ethereum network that will be used to purchase contents. CVT tokens can also be bought using Fiat money or other cryptocurrencies. The company is looking to raise about $30M USD through the sale of their own CVT Token at 0.00015ETH each for a total of 60,000 ETH. The token enables users to purchase concert tickets, on-demand events, songs, and more.
Their pre-sale sold out in less than 4 days and raised about 1.1M € through 1,200 ETH. Originally the company was planning on launching their ICO on April 2nd, 2018. But due to Google's Message regarding ICOs, they have delayed this decision by two weeks. Their main ICO will be now open from April 15th to May 15th, 2018. The company has already won multiple awards, and is currently increasing the roster of artists and partners, with new ones every week.
Check out the break down below:
Token Details
Token - CVT
Price 1 CVT = 0.00015ETH
Platform - Ethereum
Accepting - BTC, ETH, EURO, USD, PAYPAL
Token total supply - 400 million CVT
Pre ICO - 1,200ETH (Sold out)
Soft cap - 2.5 million USD (Reached)
Hard cap - 33,000 ETH
KYC - Yes
ICO end date - 31 December 2018
Token listing date - 7th January 2019
Token Distribution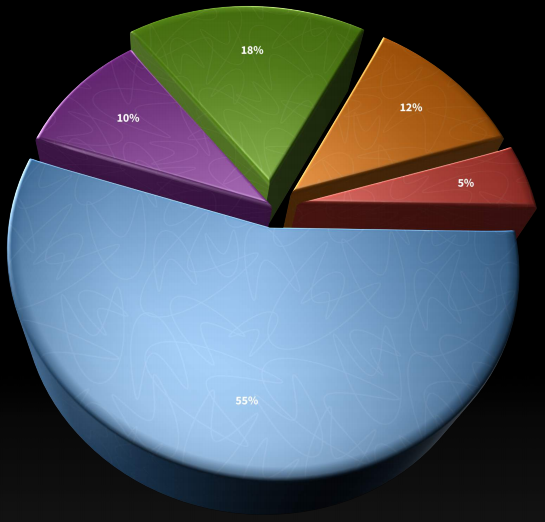 55% WILL BE SOLD THROUGH THE TOKEN SALE
10% RESERVE FUND CVT HELD BY THE COMPANY
18% DEVELOPMENT AND MAINTENANCE PLATFORM + TEAM GROWTH
12% WILL BE AWARDED TO ADVISORS
5% RESERVED FOR COOPERATIONS
ROADMAP
MEET THE AMAZING TEAM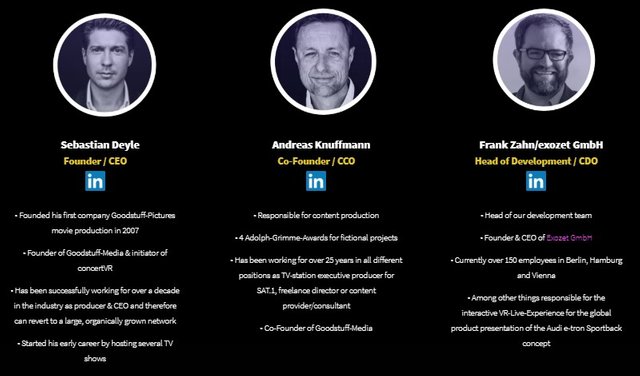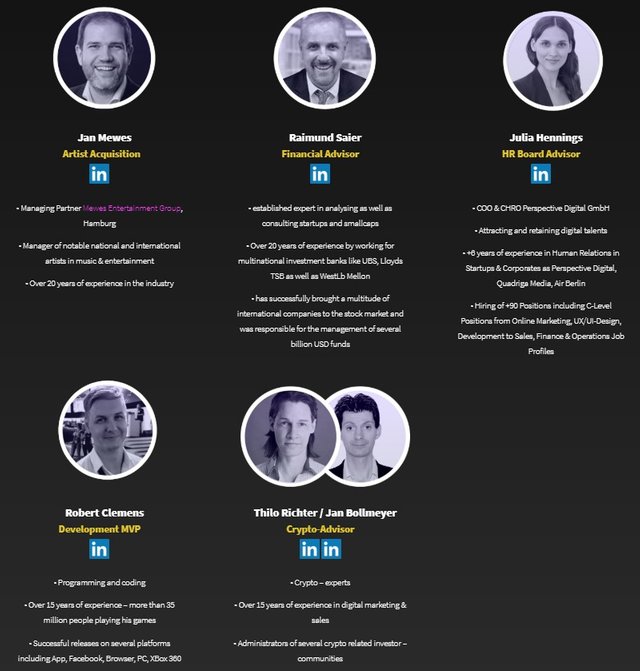 Be a part of this incredible project. Download the whitepaper for the full scoop.
Till next time…
For more information, please visit:
WEBSITE: https://concertvr.io
WHITEPAPER: https://www.concertvr.io/wp-content/uploads/2018/03/concertVR-Whitepaper.compressed.pdf
ANN THREAD: https://bitcointalk.org/index.php?topic=3200590
TELEGRAM: https://t.me/ConcertVR1
FACEBOOK: https://www.facebook.com/concertvr/
TWITTER: https://twitter.com/simplybethere
MEDIUM: https://medium.com/@simplybethere
REDDIT: https://www.reddit.com/user/ConcertVR
INSTAGRAM: https://www.instagram.com/simplybethere/
YOUTUBE: https://www.youtube.com/channel/UCNc2JziRjbDiQc07QoJYHvQ

Author: Cryptoholical
My Bitcointalk Profile: https://bitcointalk.org/index.php?action=profile;u=2487106
Disclaimer: This article was published in terms of the bounty campaign. I am not a project team member or its representative but a supporter of this incredible project.