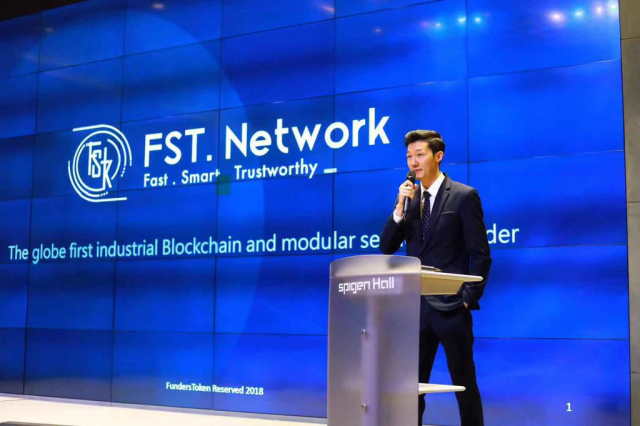 INTRODUCTION
The potential of Blockchain as a Service (BaaS) has already been recognized by some of the world's largest software companies. In fact, the 'big' three cloud providers, Amazon, Microsoft, and IBM have developed BaaS platforms that are already available to their cloud customers. Other companies like Google have bought up blockchain technology firms like Firebase in order to try to secure a foothold in what is shaping up to be a highly lucrative market.
With that being said, FST Network will build a Layer 3 architecture through various protocols, complementing the underlying layer technology with the help of modules. FST Network is also compatible with different protocols, supporting various business needs, accelerating the application of Blockchain technology.
FST Network, a project designed to bring Smart Scalability, Modularisation and User - Friendliness to the Blockchain World has arrived. FST Network is the world's first ecosystem that creates service modules with industrial engineering thinking, supporting companies to quickly and steadily build grounded applications and services without the need for Blockchain developers.
What is FST NETWORK?
FST Network is the world's first ecosystem that creates service modules with industrial engineering thinking, supporting companies to quickly and steadily build grounded applications and services without the need for Blockchain developers.
In addition, The FST network is comprised of 3 protocols, 2 standards that businesses can tap into to get quickly till the level of tokenization. Businesses can also easily exchange data, provide cross-chain connection capabilities and Dapp development using the FST network by assembling all the secure modules together.
Blockchain Module
The most important feature of the FST Network is the division of Blockchain technology into separate modules that can be used to integrate this technology into your own business. The use of modules reduces the cost of creating ready-made solutions.
In addition, the modular system allows for flexibility, scalability and a variety of decentralized applications, thus providing the end user with a simple and intuitive product with a simple and intuitive interface. Also, the modular system allows the company to issue its own token, create DApp, provide data exchange and high speed of transaction processing in the shortest period of time.
Creation of modules will be engaged in FST Engineers in Module Factory, which will develop both standardized modules for specific needs and customizable.
It is important to note that FST Network uses in its work a completely new architecture that allows you to connect business applications with the technologies of the basic level, thus providing the opportunity to use the advantages of Blockchain without the need to study complex technologies. Moreover, this architecture allows you to use absolutely any blockchain Protocol to improve business performance.
The Goal
The main goal of the FST Network project creators is to develop an ecosystem that can provide companies with the opportunity to create stable applications and services for working with clients without the need to involve Blockchain developers for the shortest period of time.
Within the framework of the platform, the company will present 4 products:
Module Kits – catalog of modules that meet the needs of enterprises;
SHeX – the decision to create a decentralized data exchange;
EnSo – ready solutions for large enterprises;
Tokeneden - a wallet and decentralized platform for creating your own tokens.
Module Kits
Using Module Kits, companies can easily integrated their existing system with blocka and boys through various APIs and SDKs available. You can see modules already there implemented on Ethereum so you can start right away the client Dapp development. One can already see a lot of modules listed in the basic framework which the companies can start using instantly including Member modules, mobile wallets, smart tokens, localization, CRM toolset, token transfer API, Member information API, Airdrop API, Swap Escrow Box module, Application token campaign module and many more. FST Network is also working on various other modules which will be released very soon.
Super Hybrid Exchange (SHeX)
When companies develop applications and during one stage when the application has grown enough, it is important for the developers to exchange tokens with other major chains in the platform. But it is largely seen as a risk for token exchange due to the risks involved in fund thefts and inappropriate us of funds. And this is where FST Networks stands apart from other blockchain technology as it provides its members with a secure escrow module to ensure the safety of their funds during a cross-chain transfer.
Tokeneden
Tokeneden is FST Networks own smart token system that helps in providing business-issued tokens that are much more secure, smarter and highly logical. Without any knowledge in coding and development, enterprises can easily create and manage their tokens easily. With Tokeneden, any business willing to enter into the blockchain world can enjoy the unlimited features of the token.
EnSo
EnSo is another featured module in the FST Network that enables enterprises around the world implementing large-scale projects to utilize the services of the readymade solutions to build sustainable and stable applications on blockchain. IoT technology is used to connect all the security infrastructure and businesses can also use IoT devices to record and monitor data through highly secure networks.
In addition, with products from FST Network, namely Module Kits, SHeX, Tokeneden, and also Enso, this will help your company deliver blockchain technology.
There are several applications through this module and we currently have the following functions:
Tokenen involves tokens optimized ERC-1376 and compatible with the ERC-20 standard through a module kit
This involves an application token system that specifies functions such as expiration dates, usage conditions etc.
Customer relationship management tools that easily carry out business needs such as airdrop etc.
This allows membership through modules that allow companies to build their structure and member data on the - blockchain, This module also helps to make mandatory sets of smart contracts and also allows wallet functions.
With the module kit, the FST Network enables exchange of token exchanges that are synchronized with the conditions.
The FST network will lead everyone to jump into the new Internet era. "This brings us to the advantages or benefits of the FST Network and they are as follows:
The FST Network provides an intermediary layer so that applications can be fast, flexible and not limited by anything; which in turn allows everyone to enjoy the benefits of the Blockchain.
FST Network produces diversified modules for power blockchain technology applications.
Token and ICO Details
FST Token (Funder Smart Token), flows through and supports the entire FST Network. Enterprises, developers and users can use our products and services to enter the Blockchain space through FST and become an FST Network ecosystem node. This simultaneously accelerates the development of the entire Blockchain ecosystem and FST Network.
In addition to being the payment medium for the employment of modules, it can also be staked by participants for being the nodes to keep up the scheme by acting as a booster within the FST Network's three distinctive protocols.
Licensing Fee
In exchange for licensing to use the arthropod genus and ABI modules provided by FST Network.
Fuel fee
The execution fee needed to drive the module, that is valued and charged by FST Service Gas. (FST Service Gas is obtained by FST top-up)
Stake
As a qualification for the assorted nodes in FST Network scheme (running software package becomes the node for double-layer mining) and a guarantee for corporal punishment the written agreement box modules.
The distribution of tokens and funds is as follows: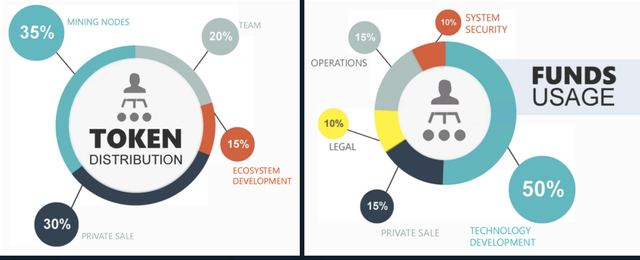 RoadMap
Module
Delevopment
Products Infrastructure
2017 Q2
Module Conceptualisation
2017 Q3
Basic Token Module Kits Module Infrastructure
2017 Q4
Sub-token
Airdrop
Campaign
2018 Q1
Improved Token Tokeneden
Beta unleash
2018 Q2
Web case Tokenden
Official unleash
2018 Q3
Escrow Box Swap
Time-lock
Campaign
Improved bringing
12 technical school below
Service-Friendly Token
Standard (ERC-1376)
2018 Q4
Non-fungible
Token (ERC-721 )
Mobile case
Application
Token customary
Relay Network
Light Paper
Relay Network
Beta unleash
2019 Q1
Cross-chain
Escrow Box
Relay Network
Official unleash
Order-matching Network
2019 Q2
Multi-sig case Super Hybrid
Exchange White
Label (SHeX)
Cross-chain Network
EOS Module readying
2019 Q3
Enterprise Solution (EnSo)
RSK Module Kits
Deployment
2019 Q4
City Chain
MEET THE AMAZING TEAM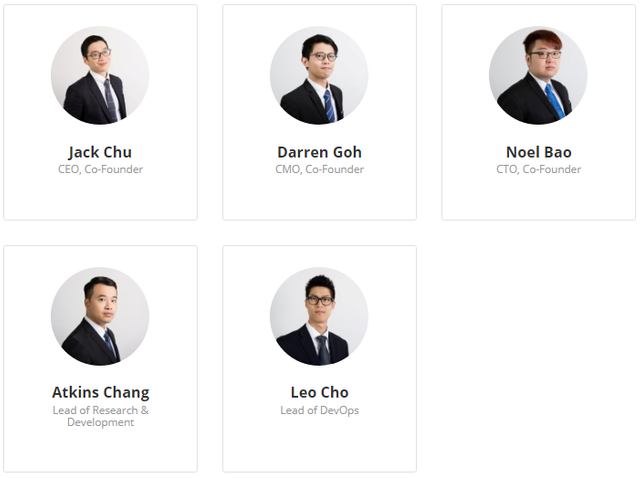 Advisors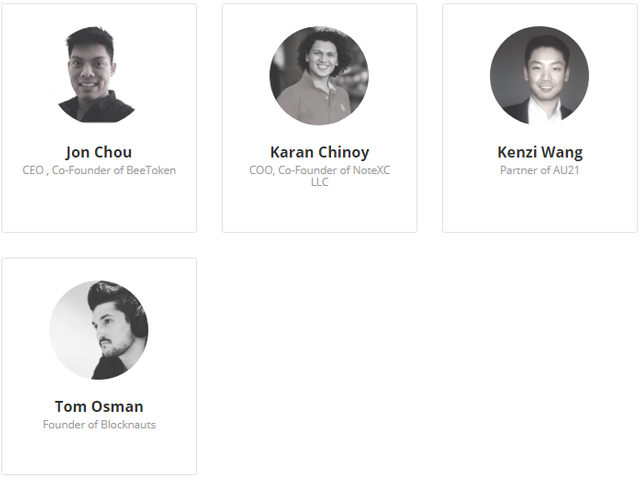 Be a part of this incredible project. Download the whitepaper for the full scoop.
Till next time…
For more information, please visit:
WEBSITE: https://www.fst.network
WHITEPAPER:https://docs.wixstatic.com/ugd/e34917_ae797a698614474fa407c86731b51191.pdf
ANN THREAD: https://bitcointalk.org/index.php?topic=5078131.0
TELEGRAM: https://t.me/FundersToken_community
FACEBOOK: https://www.facebook.com/FSTNetworkOfficial
TWITTER: https://twitter.com/FSTNetworkTW
MEDIUM: https://medium.com/fstnetwork
REDDIT: https://www.reddit.com/r/fstnetwork/
LINKEDIN: https://www.linkedin.com/company/fstnetwork/
Author: Cryptoholical
My Bitcointalk Profile: https://bitcointalk.org/index.php?action=profile;u=2487106
My Ethereum Address: 0xF3f7b9c45864006DBd1571De53d5847C0d11438c