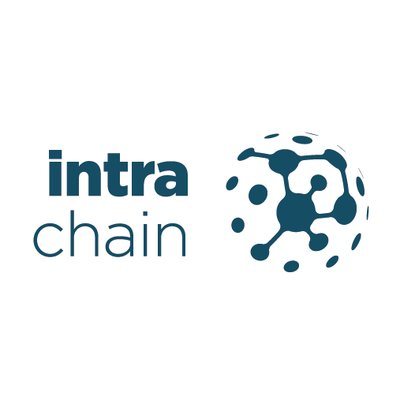 Modern technologies are improving business processes by optimizing their operations, In this blog entry I will explain how Intrachain plans to optimize business process mining through blockchain technology, automation towards improving data management and business operation processes. This blog entry will take a look at process mining problems in the global business environment and intrachain solutions and the practicability of intrachain solutions in the next generation of businesses.
As a businessman, my business processes are mainly done manually because of the high cost of infrastructures needed to modernize my business operations, this means I manually process my data using my record books and Microsoft excel towards improving my businesses processes and streamlining them to my businesses model. When recording my data in the records books and Microsoft excel the data is scattered everywhere and management of the data towards execution becomes hard due to the organization of my data.
The data recorded on my records books and Microsoft excel is very important and hold the keys towards optimizing my businesses processes. The historical data needs an optimized process of application based on the records.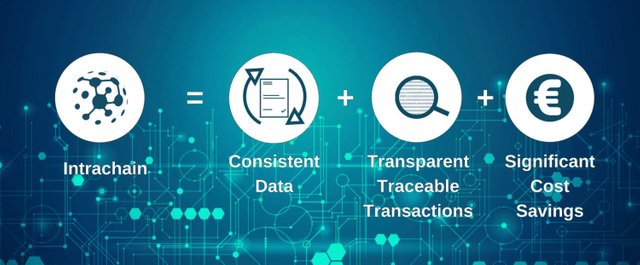 In theory, all these problems can be solved if all work in a single program, if the accounting will be conducted only by agreed, fixed information. If all the data are valid, it will speed up and simplify the work of accounting.
Each company is legally obliged to provide accurate and transparent reporting – the exact data are required by the government, tax authorities, shareholders and potential investors.
Taking into account all the problems and needs of the accounting department to grow a single accounting program can take advantage and be the first company to automate the entire accounting sector.
The Intrachain platform team can help the entire accounting and financial sector to automate account, transaction and transaction accounting
The Intrachain platform combines the mining process and the decentralized chain to account for transactions and transactions between companies.
The prototype of the Intrachain platform works in a decentralized database system each user (accountant) has its own key (external cryptographic token) and only it has access to its operations accounts, transactions, smart contracts between Affiliates and transaction Partners. This provides the client with the reliability and invariability of 2-sided operations. To synchronize the conditions of paper contracts with the platform Blockchain developed a reliable tool-"smart contract". It allows you to transfer your agreements-invoicing, payment, quantity of goods, etc. on an automatic platform. After it is reconciled and synchronized, the smart contract cannot be changed in the one-sided order – because it is stored in a chain in parts.
![alt text](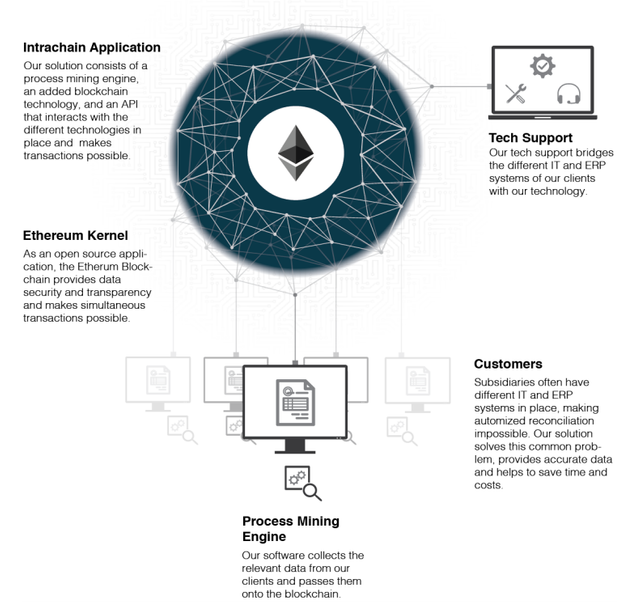 )
As for the process of mining company uses this system Intrachain Private is tracking application when user create a B2C conduite collects exclusive.With Intrachain Private,he could accurately record the time,assign it to the activity exclusive to better understand their behaviour on their own and then optimally.Intellectual Intrachain is not the origin of the Intrachain open,helpful reply make protecting it so that no other application is used by the company is direct blockchain and Intrachain additionally usable Intrachain also create personal goals & business.
The problem often encountered from mining
Large groups are particularly inefficient,they frequently encompass numerous hundred subsidiary agencies,which are put together below one group.Managing transactions among those subsidiary corporations may be very inefficient,particularly because of two motives :
-A loss of records
-High expenses for allocation,reconciliation and clearing
Solutions offered from Intrachain project
-Process mining combined with clever contracts
-The lack of facts is fixed with the aid of the Intrachain Process Mining Engine. It permits each subsidiary agency to drill down into their fees and discover single activities and their length.
-These activities are linked to the blockchain and get processed right now using smart contracts.The smart contracts price the receiving events right away and handle the corresponding transactions.
-Furthermore,the technology works across all IT infrastructures due to its decentralised blockchain. Therefore,it can easily be applied at new subsidiaries. So it does not intervene with not unusual M&A sports or infrastructure selections.
Token Info
Intrachain will use an Intrachain Utility Token (IUT) that represents ac cess to the Intrachain eco-system. The Intrachain Token IT operates in a private blockchain to run transactions within the Intrachain eco-system. This kind of smart contract is made per customer interac- tion.
Intrachain mainly operates with two types of smart contracts. The first type works in a pub- lic Ethereum blockchain to operate with an IUT public token (Intrachain Smart Contract). This type of contracts describe how to buy, sell and convert IUTs into private tokens.The second type (Intrachain Private Smart Contract) works in a private blockchain to run transactions within the Intrachain eco-system with a private token that is equal to the pub- lic IUT. This kind of smart contract is made per customer interaction.
The owner of public IUTs can become an Intrachain client by signing a contract. As soon as the new client wants to use the service, a pair of smart contracts is created. One for the public Ethereum blockchain and one for the private blockchain correspondingly. Intrachain clients use the public smart contract to prepay the usage of Intrachain. IUTs transferred to the client's public smart contract are processed and converted into private tokens. Intrachain clients will use their private IUTs to pay for their transactions. All trans- actions are made via the private blockchain and each transaction can have (or not have) an additional fee for the Intrachain team and miners in private coins.
Team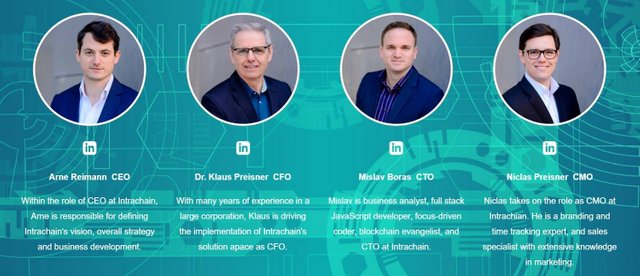 Core Team


Advisors


For more information please visit the link below:
Whitepaper : https://static1.squarespace.com/static/5ac6a3c3cef3722cb1f252e5/t/5b23e8ec575d1f879e97036c/1529080131177/Intrachain_WP_1.2.pdf
Facebook : https://www.facebook.com/Intrachain-2072954366326228/
Twitter : https://twitter.com/intrachain
Telegram : https://t.me/intrachain
Linkedin : https://www.linkedin.com/company/intrachain/
Ann Threads BTT : https://bitcointalk.org/index.php?topic=4475625.0
AUTHOR
nelsonjohn
BITCOINTALK PROFILE