Hi friends, let me let you in on an incredible news, it's DESICO - Welcome To The World of Security Tokens!!!
PREAMBLE
The buzz about cryptocurrency is increasing, people have heard about it, and more and more people want to find more about it, and find a way to be a part of it. When blockchain technology came, so many things changed, for better, we say. So many businesses have improved, so many companies have started using crypto currencies in their work. The new ideas are coming every day. People want to invest in the new projects. We have the biggest tool in the world, and it is called the Internet. The internet is a enormous base of information where we can do anything. Internet has connected the entire world. One of these projects is DESICO, the world's first platform to issue, buy, and sell security tokens in full compliance with the law.
ABOUT DESICO
The DESICO ecosystem will include a regulated crowdfunding platform to issue security tokens and an exchange that will provide liquidity to security tokens issued via DESICO from day one. DESICO will also have a payment system based on the European e-money license. This means that it will able to provide ICOs with IBAN accounts from the very first day they become listed on the DESICO platform.
DESICO is going to operate a platform and ecosystem for companies to issue security tokens while being fully compliant with laws. This should pave the way for making it much easier for companies to launch security tokens instead of utility tokens. With the help of DESICO, hopefully, security tokens can really start to gain in popularity among people holding token sales. There is a huge potential market for this type of service. DESICO aims to provide a low cost and fair solution for businesses to raise capital. Within the DESICO ecosystem, a utility token will be used to act as a payment method. Token holders will also receive priority when it comes to purchasing new security tokens. The company is registered in Lithuania and will be fully legally compliant.
DESICO will help businesses with many aspects of launching a security token. They will provide support for organizing a company, preparing initial coin offering documentation, marketing, and technical support. Businesses will have this support throughout the fundraising process, and then their tokens will have an immediate listing on the platform. DESICO estimates that the cost for launching an ICO on their platform will be about a third of the cost when compared to using other services. The DESI token is the utility token that will be used on the DESICO platform to pay for services and investment purchases. Within the DESICO ecosystem, they will have their own exchange. This will allow for the immediate listing of new security tokens once fund raising has been completed. This is a great feature of the ecosystem, because often times new tokens have trouble getting listed on exchanges. It can also be quite costly to get a new token listed on a major exchange. This solution offered by DESICO is great for small businesses.
As said earlier, DESICO is the world's first platform to issue, buy, and sell security tokens in full compliance with the law. Its ecosystem will disrupt the global $155 billion venture capital market by introducing security tokens through blockchain.
The DESICO Ecosystem
Crowdfunding Platform
DESICO will operate an EU-based global platform that offers a completely business-friendly way to issue ICOs, and for token shoppers to acquire and trade these tokens.
Installed Exchange
DESICO will operate a fully regulated exchange. This will provide a security token with liquidity immediately after successfully completing ICO on the DESICO platform.
E-Money account
DESICO users will be able to manage ownership of crypto and fiat in the platform. They will also have the opportunity to exchange their cryptocurrency into the fiat currency in exchange for DESICO.
Full Legal Compliance
DESICO will operate fully in current securities and law crowdfunding Republic of Lithuania, European Union and member countries of the European Zone.
Society
The DESICO community will consist of publishers of security tokens, investors and crypto fans, and ICO related service providers.
Why Blockchain?
To validate the effect
Blockchain will enable DESICO to implement the security of the securities. This will generate profits for global financial markets, in particular, removals that require payment for their services.
To build a decentralized platform based on smart contract
The use of smart contracts will allow full decentralization of DESICO platform and its services. Thanks to smart contracts, various services and community members of DESICO will be able to offer their services in the DESICO ecosystem, and deal directly with ICO.
THE LEDGER IS DISTRIBUTED
DESICO will build an efficient and transparent platform, which stores transaction-level data on blockchain. DESICO also to connect and transfer transactions.
DESICO INTEGRATION WITH BLOCKCHAIN
DESlCO will operate on blockchain ethereum to facilitate the problem of lcos. Blockchain technology will enable DESlCO to take a big leap forward in implementing the tokenisasi investment assets. Tokenasi securities will bring benefits to global financial markets, in particular, the removal of moral and central gatekeeper. As with DESPERCO decentralization and disintermediation, it will not be the necessary action for the DESICO platform.
The use of blockchain-based smart contracts will allow decentralization and automation of DESlCO platforms and services. Thanks to smart contracts, various services and members of the DESlCO community will be able to offer their services to the DESLCO ecosystem and communicate directly with businesses launching their LCO. Creating a DESl utility token will provide the ecosystem with additional and will increase the value with more businesses joining DESlCO. In addition, the implementation it creates is a system known as decentralized. This system will benefit each service provider and community member in the ecosystem. Inaccurate track record based on transaction data. Thanks to the smart contract.
DESlCO will build an efficient and transparent platform which stores transaction-level data on blockchain. DESlCO ... Sidechain will enable DESlCO to scale its operations and network congestion requirements, as well as the cost of using blockchain technology. Simultaneously, sidechain will also maintain the balance of the DESLCO ethernet blockchain core. Finally, there will be some transactions, providing privacy and additional privacy to the DESlCO community, as well as the independence of the DESlCO ecosystem in the event of malfunctioning or stagnating of the DESlCO core blockchain platform.
TOKEN SALE AND ICO DETAILS
The nature of the DESICO ecosystem will ensure continuous token flow. Investors will spend their DESI tokens to participate in ICO. ICO will pay services to various providers within the DESICO ecosystem.
Token circulating in the market will once again be purchased by the new ICO who wants to be registered on the DESICO platform, as well as by new and previous investors who wish to participate in the sale of the token further.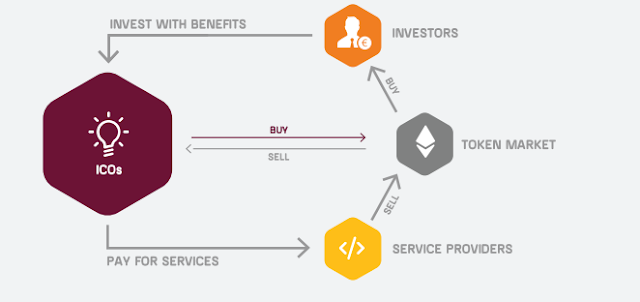 TOKEN DETAILS
Token - DESI
Platform - Ethereum
Type - ERC20
Price in ICO 1 DESI = 0.08 USD
Tokens for sale - 410,000,000
Investment Details
Accepting - ETH
Distributed in ICO - 51%
Soft cap - 3,500,000 USD
Hard cap - 32,000,000 USD
Country: Lithuania
TOKEN DISTRIBUTION
In the token distribution, DESICO will sell 51% of the total token supply during all stages of the crowdsale event. Unsold DESI tokens will be burned. Tokens allocated to the team will have a lock up period of 12 months.
Use of funds
Funds collected during the crowdsale event will be used solely for the development and promotion of DESICO. The initial DESICO budget, assuming that the project will reach its hardcap, is described below.
DESICO will use 32% of the funds raised for platform development, including the development of ICO launch infrastructure, platform interface, exchange operations, etc. DESICO will strive to promote its platform globally, so that 20% of funds will be allocated for marketing.
DESICO will use external attorney services to ensure full legal compliance from the platform and follow-up on the latest developments of regulations in various jurisdictions. Therefore, 9% of the budget is expected to be subject to legal fees from external lawyers.
Token Economy
After DESICO succeeds in achieving its outlined objectives, the infrastructure to launch ICO security will open up a whole new world of possibilities for businesses and investors that currently do not participate in security token bids. As DESICO platform develops, this platform will encourage more startups to purchase DESICO tokens to spend on platform services. At the same time, more service providers will join the DESICO ecosystem and expand the platform capacity to receive ever larger ICO numbers.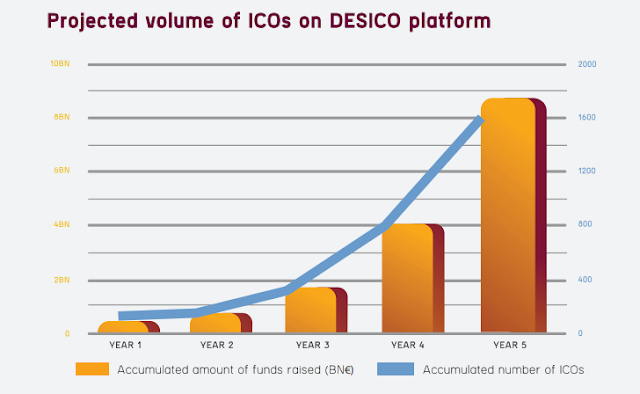 At the same time, as more ICOs are listed on the DESICO platform, investors will demand more DESI tokens to participate in ICO. Finally, the network effect will further increase the demand for the DESI token.
As DESICO grows, more tokens will be listed on the exchange, and trading activity in them will grow. Increasing the number of transactions on the exchange will also increase the demand for the DESI token, to take advantage of the existing token design and to make exceptions to swap trade costs to the token holder above a certain limit.
Supply of DESI token will be fixed. All DESI tokens will be made at one time during the DESICOs token. Further creation of the DESI token will not be possible and will not be required for DESICO ecosystem development, therefore, there is no risk of value dilution.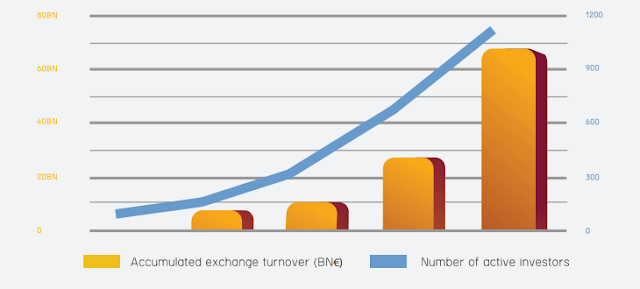 DESICO plans to serve 50 ICOs and attract up to 50,000 investors to the DESICO platform during its first year of operation. In five years, they expect these numbers to increase to 1OOOOOO serviced each year, along with 1 million active investors. With the potential for the market to grow further, we estimate that the DESI token will be used for all platform services of all participants (investors, businesses, service providers) and will promote community growth and activity.
ROADMAP
2015 Q3
DESICO core team establishes p2p lending platform. Key features: real time bidding, automated investments, secondary market, user friendly interface.
2017 Q1
DESICO core team launches crowdfunding platform for businesses.
2017 Q3
DESICO core team receives E-money license.
2018 Q1
DESICO core team - becomes a member of the ICO regulatory development team, setup by the Ministry of Finance of the Republic of Lithuania.
2018 Q2
Formation of developers team. Promoting the platform among blockchain community.
2018 Q2/Q3
DESICO Tokensale.
2019 Q2
Launch of Security ICO platform - Beta version.
2019 Q3
Launch of payment system for Crypto/fiat.
2019 Q4
Launch of built-in exchange.
Opening of office in Amsterdam and Berlin.
2020 Q4
Launch of Security ICO platform - full version.
Be a part of this incredible project. Download the whitepaper for the full scoop.
Till next time…
For more information, please visit:
WEBSITE: https://www.desico.io/en
WHITEPAPER: https://www.desico.io/docs/Whitepaper_240518_v2.pdf
TELEGRAM: https://t.me/desicochat
TWITTER: https://twitter.com/desico_io
FACEBOOK: https://www.facebook.com/desico.io/
YOUTUBE: https://www.youtube.com/channel/UCVi7k-JSG2sqqQnOmIMMvaw
MEDIUM: ttps://medium.com/@desico.io
ANN THREAD: https://bitcointalk.org/index.php?topic=4398505.0
Author: TheMichaelMatch
My BitcoinTalk Profile: https://bitcointalk.org/index.php?action=profile;u=1326035
My Ethereum Address: 0x76CC93E01A6D810a1C11bBC1054C37CB395F14C8