*Good day everyone.
This is a project review about PROFISH – Adopting blockchain technology into sport fishing industry.
Blockchain is the buzzword of the moment, but the hype around the technology is warranted. To put it simply, blockchain is a fundamental rethinking of how data is tracked online. Instead of recording data in a traditional database, blockchain technology uses a distributed ledger (essentially a transparent, yet secure record of transactions) and consensus algorithms to store data in a decentralized manner. The end result is that this gives consumers more control over their data, while giving organizations new ways to use that data. At its core, blockchain operates on a trustless principle that ensures no central authority has to be in place in order for a transaction (financial or otherwise) to take place successfully. For many consumers, blockchain is already proving to be a guarantor of security and trust that previously hasn't existed between brands and consumers.
Incorporation of the blockchain technology into the sport fishing industry will bring about a new era and dimension of sport fishing.*
PROFISH is revolutionizing and decentralizing the sports fishing industry with blockchain technology, the platform aims to give fishermen and everyone involved in the sport fishing industry the rewards they deserve. It's creating a seamless experience in the sports fishing industry by pulling both sports-related services and products into one platform.
sport fishing has certainly come a long way thanks to both technology and the capabilities of the Internet. We can only understand how incredibly large this figure is if we consider the number of people who fish around the world. The number of fishers in the US, for instance, is greater than 34 million. It has been estimated that close to 12% of people engage in recreational fishing regularly.
The platform is built on the blockchain technology, which adopt the application of Smart Contracts. A Smart Contract is a self-executing contract, whereby the agreed terms of the contract between the parties are directly written into lines of code. This platform will bring the benefits of trust, transparency, and certainty to our economy presenting those who use sport fishing activities with a well monetized ecosystem.
Among the services to be provided by the platform is the ONLINE TOURNAMENTS where Fishermen compete for prizes based on the total weight of a given species of fish caught within a predetermined time. This sport evolved from local fishing contests into large competitive circuits, especially in North America. Competitors may be professional fishermen supported by commercial endorsements. Other competitions are based purely on length with mandatory catch and release. Either longest fish or total length is documented with a camera and a mandatory sticker or unique item, a practice used since it is hard to weigh a living fish accurately in a boat.
The platform will also provide a REWARD SYSTEM which will rewards users in some percentages as they participate in the community activities such as sport fishing, advertising the ProFish platform or helping the community. The rewards will be paid in ProFish token to members wallet and can be used to purchase items on the ProFish marketplace.
And lastly the ONLINE MARKET PLACE which will allows vendors, retailers, and fishermen to exchange goods and services using FISH tokens and/or Ethereum. Community Members will also be able to use this feature like an online swap meet, to sell used or custom equipment. Payments will be integrated directly into the community store.
THE TOKEN SYSTEM
ProFish token ''FISH'' is a utility token built on the Ethereum ERC20 standard and design for peer to peer payment currency. It's used to make payments on the ProFish platform to purchase fish equipments and serves as rewards to members. The ProFish token is secure to use and fast with transactions.
Ticker: FISH
Platform: Ethereum
Token Supply: 985 million
Token Standard: ERC20
TOKEN DISTRIBUTION
20% Allocated to public sales
19.08% Allocated to Team
12% Allocated to Bounty
20% Allocated to reserve
10% Allocated to IT and Operation
3% Allocated to Advisors
15.92% Allocated to Fundraising
THE ROADMAP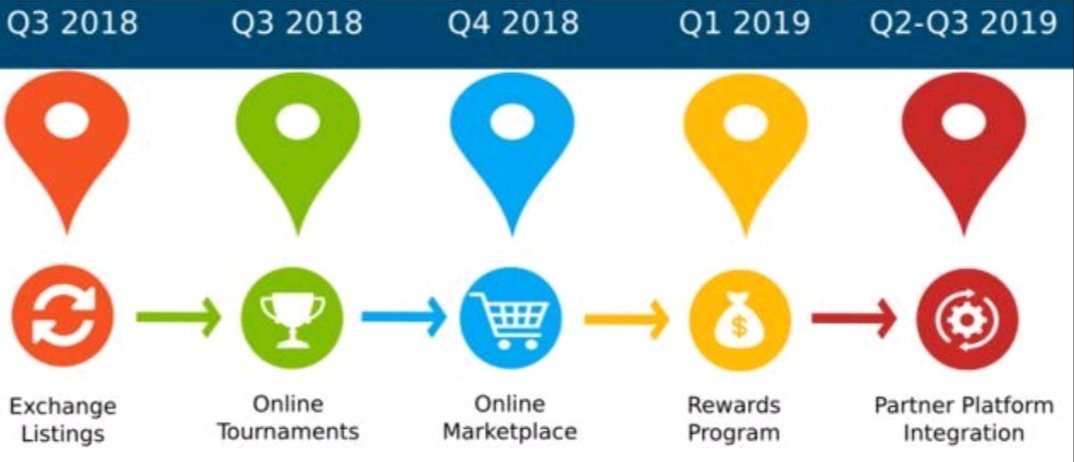 THE TEAM MEMBERS.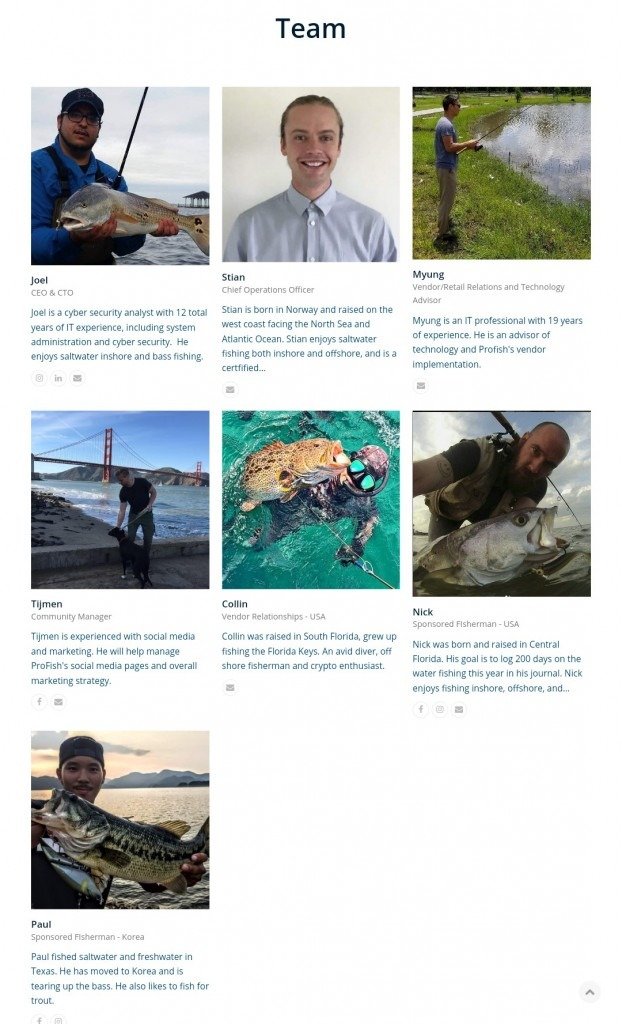 USEFUL LINK:
Website: https://profish.io/
Bitcointalk thread: https://bitcointalk.org/index.php?topic=4956385.0
Whitepaper: https://profish.io/ProFish_WP_V1.2.pdf
Facebook: https://www.facebook.com/profishio/
Twitter: https://twitter.com/profish_io
ARTICLE BY:
Btt username: Bauchi
Link: https://bitcointalk.org/index.php?action...;u=2137032