Today we are in a position to enter a new era, called blockchain more precisely based on digital goods. Blockchain allows us to exchange digital assets anytime anywhere. Like traditional registers, blockchain is basically a transaction log. This transaction can be in the form of exchange of money, goods or data. Decentralized decentralized applications generally tend to capture all new technologies, important steps taken in this field that are now beginning to attract more revenue streams from investors.
Now I want to introduce you to one of the startups this year called GYM Ledger. I will explain to you about this start-up, official sales, team, and potential.
The GYM Token is built on the EOS blockchain and the contract was developed to work as a Proof of Exercise.
GYM Rewards has applications available for now and thanks to this application we can get GYM tokens while doing sports. But we also need a smart bracelet so that this application can function. Most of us have to buy this bracelet for an additional fee. But now with the GYM Ledger project, you can have a smart bracelet that is fully compatible with the application.
This application also requires users to exercise frequently to get GYM tokens. For how it works, GYM Ledger uses heart rate monitors and calorie tracking to mine GYM Rewards. GYM rewards are set with the aim of encouraging everyone to exercise to be healthy and also get an advantage.
If you have previously purchased a GYM token compatible with ERC20, now is the time for all of them to run the SWAP process through https://tokens.gymrewards.io/swap
Before starting a swap process, you must first create an EOS wallet and install the Metamask application. You must then follow the steps in the Swap guide here https://files.acrobat.com/a/preview/1885b1fa-e7b6-4f78-b553-a0744c2ff8eb
or via video below
https://youtu.be/QrA-TA1qkA4
If you have not received the code when sending the token during the swap process, you can use it https://tokens.gymrewards.io/swap/getcode.html
Now you can use your mobile device with the Android operating system to convert ERC20 compatible GYM tokens to EOS-based tokens. For the iOS version, we are now waiting for confirmation. Once approved, the announcement will be made, please follow. https://web.telegram.org/#/im?p=@gymrewards.
Gym Rewards is an attractive blockchain company and offers us the opportunity to earn money just by exercising. The idea of ​​this project is to motivate people to exercise or engage in any physical activity, and will be paid according to the proportion of exercise intensity. The Gym Rewards blockchain network is not the same as other networks, because the miners here are using a mobile application.
For information on tokens can be seen below
Token LGR
Platform Ethereum
Type ERC20
PreICO price 1 LGR = 0.0014 ETH
Price in ICO 1 LGR = 0.002 ETH
BONUS
October 1 - October 15 30%
October 16 - October 31 25%
November 1 - December 31 0%
Tokens for sale 20,000,000
Investment information
Accepting ETH
Distributed in ICO 20%
Soft cap 4,000,000 LGR
Hard cap 20,000,000 LGR
RoadMap
Q1 2018: Concept
Concept Generation;
Team Assemble.
Q2 2018: Research
Proof of concept;
Strategic Plan;
White paper completion.
Q3 2018: Design
Platform design and technical demonstration;
ICO Press Tour.
Q4 2018: Pre-Sale
Private financing & Seed funding raised;
Public financing & Seed funding raised.
Q1 2019: Hardware Alpha Test
Public financing & Seed funding raised.
Q2 2019: Hardware Beta Test
Private closed beta;
Open beta launched to public and improvement plan.
Q3 2019: Additional Cryptocurrencies
Additional Cryptocurrencies added to the Hardware Wallet;
Additional Tokens added to App mining.
Q4 2019: Community Benefits
Establishing global user base;
USA start retailer selection.
Q1 2020: Hardware things
Integration of third party controllers;
Marketplace cooperative module.
Q2 2020: More Operational
Integration with Private Chains, More Coin in Wallet;
New services offered by members or business.
Team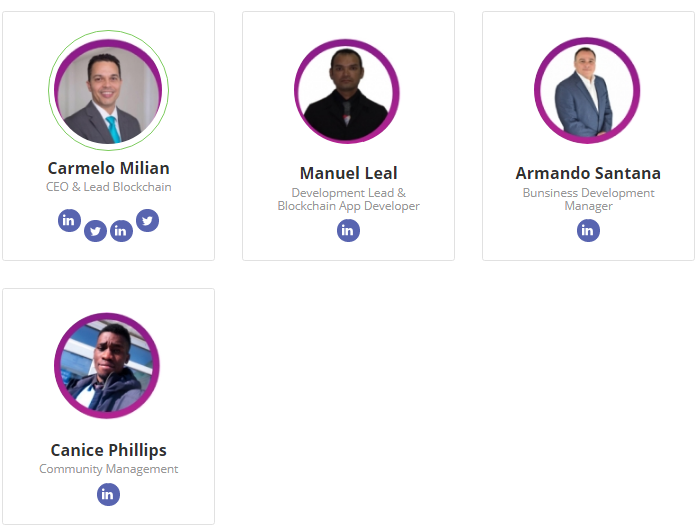 Advisors



If you want to participate in ICO Gym Ledger, then the time is right because it's still very early and the chances are very good.
You can find details about selling GYM Ledger tokens (LGR) through the link below.
Website: https://gymledger.com/
Whitepaper: https://files.acrobat.com/a/preview/6191b48f-b3c2-4e02-bbbe-91551cf5e8d7
ANN Thread: https://bitcointalk.org/index.php?topic=5032514.0
Twitter: https://twitter.com/GymRewards
Facebook: https://www.facebook.com/gymrewards.io/
Telegram: https://t.me/gymrewards
Author
Forum Username : Cengsuwi45
Forum Profile link : https://bitcointalk.org/index.php?action=profile;u=1566297
wallet address : 0x113185977068cF841A70f619CB33F3deEF865A76
#gymledger.com #cryptocurrency #wallet #bitcoin #ethereum #EOS#gymrewards#gymledger #fitness @GymRewards #Bitcoin #Mining #cryptocurrency #ICO #blockchain #tokensale #ETH #BTC #ico #icopresale #eth #ethereum #startup