realDEX refers to the Real Decentralized P2P Exchange Platform project that involves person-to-person alternate coin to fiat currency trading. realDEX platform serves as an auction marketplace, social networking crypto dedicated website, and a Cryptocurrency crowdsourcing marketplace. The platform has introduced a token called realDEX Token which will utilize ethereum technology ERC20, and primarily be used as payment for all platforms, serve as collateral for running a Masternode and means of payment by the network.


realDEX is a project running Real Windows Decentralized P2P Exchange platform, Mac OSX or Linux not relying on a Domain and/or IP for functionability programs. realDEX will require an Internet connection and will run on a TCP 9338 port number. The realDEX network requires only one port for full-duplex two-way traffic. This port will be used for trading by all members of the network as well as communication with Masternodes.
Real decentralization means that your Windows, Mac OSX, or Linux programs will generate a storage address without access to the wallet. The coins that you will send there will remain in cold storage until the withdrawal is made through one of the Masternodes on the network.
Masternode servers will be the only gateway for all withdrawals. Furthermore, the Masternode wallet will carry a balance of 0 and will be encrypted by the masternode program itself. Xcoin blockchain fee and the realDEX network will charge the small token rDEX fees that will enter the Masternode that handles your transactions. realDEX Token introduced by realDEX serves as a proven, safe, liquid and secure currency for trading payment fees, masternode ownership for the realDEX decentralized trading platform. realDEX Token does not have the legal qualification as a security or serve as a share. realDEX Token is final and non-refundable.
Realdex has beneficial mode of service provisions to offer subscribers best services they derserve.

COMPONENTS
RealLOCAL: Decentralized person-to-person altcoin/fiat currency trading platform with an escrow service. Trade directly with another person and get your coins instantly.

RealSOCIABLE: Get Back Your Privacy! Connect and share with your friends and family on this Real bullet-proof social networking crypto dedicated website.

RealAUTION: Cryptocurrency Auction Marketplace platform. Buy and Sell securely online with Bitcoin, Ethereum, rDEX and Sucre. Escrow service optional.

RealFREELANCE: Cryptocurrency crowd sourcing marketplace website, which allows employers to post jobs that Freelancers, Digital Nomads can then bid to complete.
TOKEN DETAILS
The realDEX token is used to pay costs for the exchanging stage and what's all the more filling in as security for running a Master hub on the system and getting paid by the structure. In the mix, rDEX tokens will also be a technique for a segment for Affiliate Program, Advertising, Fees, Rewards and Commissions.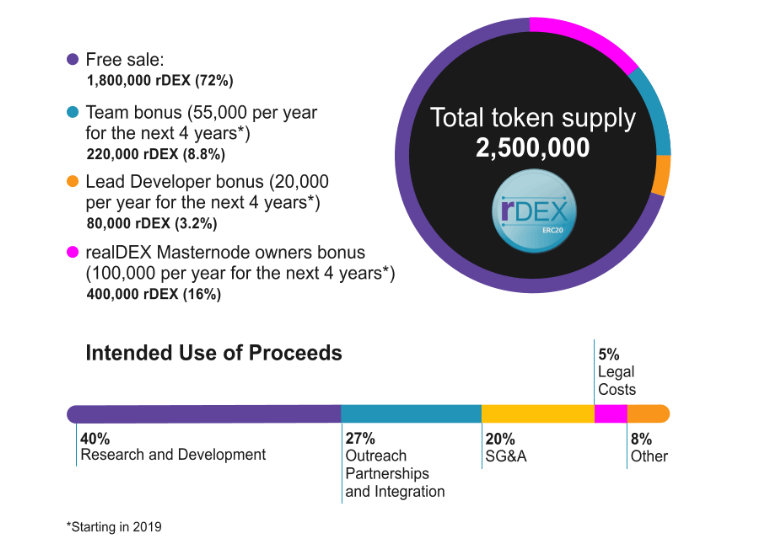 LEADERSHIP TEAM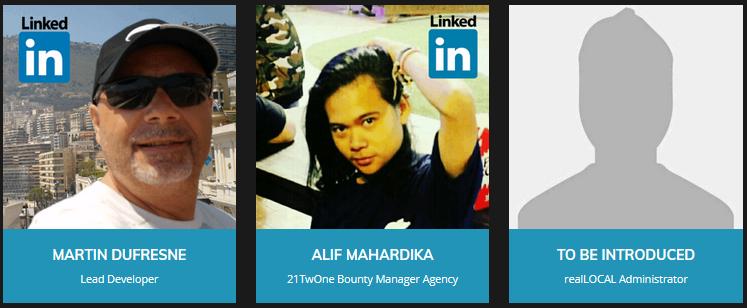 ROAD MAP TO SUCCESS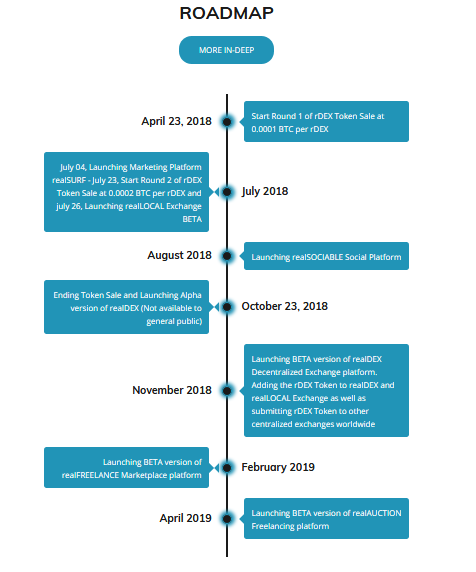 Kind Regards, ensure to join this incredible project.
FOR MORE DETAILS, CLICK/FOLLOW THE LINKS BELOW:
OFFICIAL WEBSITE: https://real-dex.net/
WHITEPAPE https://real-dex.net/assets/files/white-paper.pdfR:
ANN THREAD: https://bitcointalk.org/index.php?topic=3384128.0
FACEBOOK: https://www.facebook.com/realdexnet
TWITTER: https://twitter.com/realdexnet
TELEGRAM: https://t.me/joinchat/FKebdklsYpRSpDMgUysaSg

Author: Martilda
Profile link: https://bitcointalk.org/index.php?action=profile;u=1887582
Eth address: 0xd0D5d98857192B3931c831b7B809D47CD830da32