Loligo is a revolutionary platform that ensures the smooth operation of ICOs through innovative staggered contracts and under the control of the participants/users. Loligo provides a cryptocurrency based on a public and open-source blockchain, run by a company that serves as a legal representative basically. Loligo is a decentralized launching platform for ICOs that is fair, peer-to-peer and blockchain-based programmes which implements smart contracts permitting a phased release of funds collected for the ICO while, ​at the same time, a collective right of withdrawal.
![alt text](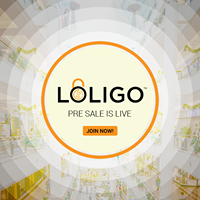 )
The token has dual mining features which conserve energy, mineable, environmentally friendly and also ensures miners can sell the tokens on recognized exchanges, and individuals will be able to use them to participate in fundraising and facilitate governmental adoption of ICOs. The platform is open source and free.
![alt text](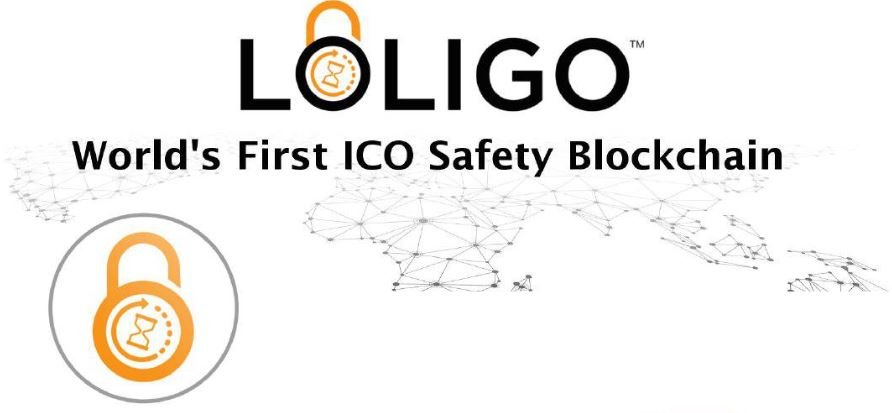 )
LOLIGO EXCHANGE
This is a private cryptocurrency exchange that consistently supports all ICOs launched via the Loligo platform. It mainly helps ICO token holders sell their reserves before the official listing and also allows miners to sell their tokens directly in a marketplace with sufficient demand. In addition to the intuitive mode of exchange, a
"pro" mode is available for more advanced users. Its modular architecture permits
support for several recognized currencies. Deposits and withdrawals to the Smart Wallet are natively supported.
PRINCIPLES
Loligo is an open source project, free of distribution rights, seeking widespread community adoption. However, a business model has been developed to ensure the profitability and sustainability of revenues of the founding company while preserving liberty and transparency of the blockchain. These funds will be mainly used to maintain the code and develop new features to stay at a competitive level in the course of trade.
SERVICES LOLIGO OFFER
ICO Launch

Professional Service/consulting service; presents open and free code to get the maximum benefit from development service, writing contracts, and designing complex blockchain-based solutions.

Governmental adoption of ICOs; fund raising, legal frameworks with reliable technical means.
This formula allows users to:
Finally Solve the ICO safety problem, known as DAICO.
Add controls and access constraints to the blockchain
Require standards in the launch process and the code of contracts
Streamline the launch process by defining steps and imposing rules
Establish a fair management model incomparable with the famous DAO
Ensure optimal performance, thanks to the dedicated ICO network
Prepare for the formal adoption of ICO by nations.
BENEFICIAL FEATURES
Factory: Allows the ICO launcher to edit, check, test and publish its LCC contract on the blockchain.
Dashboard: An online service to manage ICO campaign through an intuitive graphical wizard while offering the classic features of the dashboard and much more Market: This component lists ICOs and associated labels and allow direct token purchase.
Benchmark: All ICOs are verified by our experts and through automated real-time analysis, results are available in the benchmark tool.
Exchange: This is a private cryptocurrency exchange that supports all ICOs launched via the LOLIGO platform.
Smart Wallet: Allows the purchase and storage of LOLIGO tokens, participation in different ICOs, portfolio monitoring, and voting for or against current projects.
PROCEDURES INVOLVED
![alt text](image url)
TOKEN SPECIFICATIONS
Token LLG
Platform Ethereum
Type ERC20
PreICO price 1 LLG = 0.002
ETH Price in ICO 1 LLG = 0.003 ETH
BONUS
Pre-sale, 01/08-01/09 201830%
Tokens for sale 11,200,000
Accepting ETH,Fiat
Distributed in ICO 70%
Soft cap 950,000 USD
Hard cap 12,000,000 USD
TOKEN ALLOCATION AND FUNDS DISTRIBUTION



ROADMAP TO SUCCESS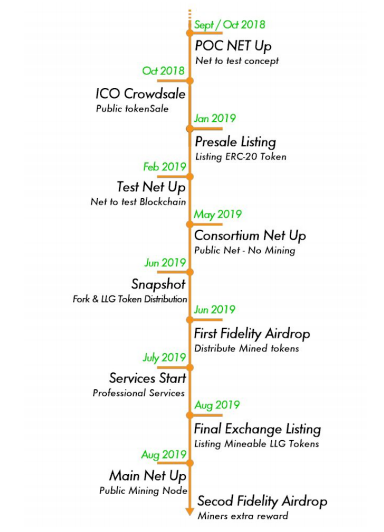 Kind Regards, ensure to join this incredible project.
FOR MORE DETAILS, CLICK/FOLLOW THE LINKS BELOW:
Website : https://loligo.co/
ANN Thread : https://bitcointalk.org/index.php?topic=4847741.0
Whitepaper : https://loligo.co/assets/doc/LOLIGO-EN-V0.68.pdf
Telegram community : https://t.me/loligoico
Twitter : https://twitter.com/Loligo_co
Facebook : https://www.facebook.com/loligo.co
Author: Martilda
Profile link: https://bitcointalk.org/index.php?action=profile;u=1887582
Eth address: 0xd0D5d98857192B3931c831b7B809D47CD830da32