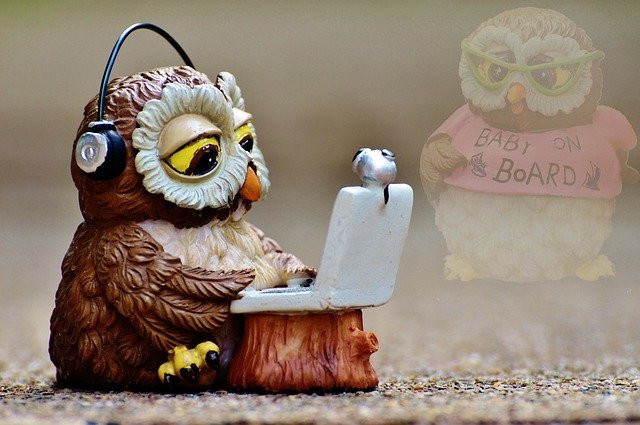 Blockchain technology has revolutionised the media and content industry and has brought about the creation of different platforms where content creators can put out their thoughts and creativity while they get rewarded. Also readers can very easily utilize these platforms to read, follow and enjoys the contents posted by creators and earn money while reading contents.
Foresting is a new blockchain start up created disrupt the content industry. The project is a social media platform that rewards you for the content you create. Foresting makes it possible for content and media creators from all over the globe to get rewarded for their creativity. The concept behind this new blockchain social media platform is to turn your content into a currency.
Conventional centralized social Networking Service (SNS) such as Facebook, Twitter, and Youtube offers most, if not all of its revenue to major shareholders when actually it is the users who are the real owners of the social network
Foresting decentralizes such social networking services through blockchain to distribute the revenue to the users. Users of the platform will be rewarded with PTON which is the official token of the foresting ecosystem only by posting pictures and videos or clicking thumbs-up buttons, and participating in the social network just like the conventional ones.
Foresting project has created the FORESTING LAB which will to aid and cultivate new and creative content creators. Foresting Bank will also be created so that users can easily borrow money on the security of their social contents
🌳Strengths of Foresting🌳
It is no news that the success of every new and developing enterprise is dependent on partnerships and collaborations with innovative and important organisations that provide services that will drive the new company forward. And Foresting is not an exception.
Foresting has partnered with the best crypto marketing agency, DeCentre, which even has a blockchain-themed café in Gangnam, Seoul.
Foresting is also in collaboration with NBREDS, a company that produces micro-transactions of about $500 million annually
• Foresting cooperates with TOBESOFT, which boasts world-class, state-of-the-art UI/UX technology that Hyundai Department, HyundaiCard, DaeWoo, and GS Caltex use
• Foresting has partnered with BitForex, a global exchange with the no. 1 highest exchange volume
• Foresting has partnered with Bibox, a global exchange with 8th highest exchange volume
• Foresting has signed a business agreement with Vertical Mass, which has 600 million users and is applied by Google, Sony, Universal Studies, Pepsi, and FOX
• Foresting has partnered with SOSV, which manages $300 million of fund
• Foresting has partnered with the world-class investment firm Capital Innovators
• Foresting is already connected to 94 global contributors who will use and publicize its platform
• Foresting has Jae-gyun Noh, a member of the board of directors of KakaoBank, as its advisor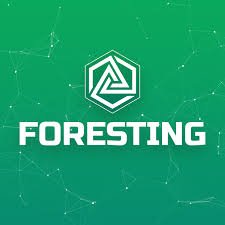 🌳Token Economy🌳
• Total(100%): 24 billion PTON – 0.05 billion PTON (burned)
• Token Sale(40%): 9.6 billion PTON
• Team and Founder(25%): 6 billion PTON
• Marketing and Advisory(10%): 2.4 billion PTON
• Partners(10%): 2.4 billion PTON
• Rewards(10%): 2.4 billion PTON
• Reserve(5%): 1.2 billion PTON
🌳Foresting vs. Steemit🌳
Below are some of the features that will put Foresting ahead of steemit which is a very popular blockchain bases content platform.
• Foresting has a delete function
• Foresting has a user-friendly interface designed by TOBESOFT that anybody can easily use
• Foresting supports all forms of contents and is not just limited to words and pictures
• Foresting provides continual income via advertisement after 7 days from date of post
• Foresting will prevent abusing through governance
• Foresting aids and supports new content creators by allowing them to borrow supplies, cameras, and video rooms
🌳Introduction video🌲
https://youtu.be/70dXdYe4m8M
You can find more information here 🌳🌟Important Foresting Community links🌟🌳
⚡️ Website: https://foresting.io/
⚡️ Whitepaper: https://forestingnetwork.com/whitepaper/FORESTING_Whitepaper_Eng_Ver.0.91.pdf?ver0.2
⚡️ Facebook: https://www.facebook.com/forestingHQ/
⚡️ Twitter: https://twitter.com/foresting_io
⚡️ Instagram https://www.instagram.com/foresting.io/
⚡️ Linkedin: https://www.linkedin.com/company/foresting/
⚡️ Medium: https://medium.com/foresting ⚡️ Bounty: https://bitcointalk.org/index.php?topic=4931943
My Contact
BTT: https://bitcointalk.org/index.php?action=profile;u=2136963
Eth: 0x126C278E6e446aaB2c85F0ce0702E315Fc03eA2A