To provide a permanent solution to the Blockchain world is our goal. One of the greatest asset platforms
INTRODUCTING
Blockchain is becoming the cornerstone of modern innovation and has the potential to revolutionize the world. Recognizing this potential, we at Bithemoth have assembled a professional team of budding entrepreneurs and seasoned investors to create an all-encompassing blockchain trading platform. Since cryptocurrency is designed for mainstream adoption, our platform will be a stop-shop for clients that intend to earn huge returns on investment. We will create a user-friendly system that incorporates both traditional markets and the blockchain based assets.
ABOUT
BITHEMOTH WILL CREATE AN ALL-ENCOMPASSING CRYPTOCURRENCY EXCHANGE WHICH WILL REFINE HOW CRYPTOCURRENCIES ARE TRADED
Created by a mixture of budding entrepreneurs and seasoned investors, Bithemoth combines the experience of its team to create an all-encompassing crypto-exchange which will refine how cryptocurrencies are traded. Our platform will incorporate multiple novel features to distinguish itself from current exchanges, and solidify itself in the crypto-market. Utilizing the diversity of our team, we are creating a powerful and robust exchange which will not only satisfy the needs of traditional stock investors, but will also simplify the process, allowing even the non-tech savvy individuals to begin trading.
Bithemoth Ecosystem will offer the following:
Fast and intuitive exchange.
A rich trading platform embedded with digital asset investment opportunities.
A turnkey ICO Incubator.
Our services will be accessible through a streamlined platform that is embedded onto the blockchain technology. It is our belief that newcomer investors do not need to pass through a laborious process before benefitting from the crypto market. Our vision at Bithemoth is to mentor new investors for them to become skilled in the crypto-space through our supportive, simple and user-friendly platform. While on the other hand, allowing experienced traders to enjoy highly flexible, fast, and secure environment that is inherently laden with familiar features. Bithemoth will not stop at providing a user-friendly platform to investors; we will also offer an integrated marketplace and ICO Incubator that will provide our users more opportunity to utilize their crypto or take advantage of new developments.
Bithemoth will refine the way crypto-currencies are traded and will be a key leading innovator in this sector. This platform will incorporate multiple novel features to distinguish itself from existing platforms solidifying itself in the crypto-sphere. Utilizing the diversity of the team we are creating a powerful and robust exchange, which will not only satisfy the needs of traditional stock investors but will also simplify the trading process allowing any person to be part of this technological renaissance.
Team Experience
Members of Bithemoth platform are premium level experts in the financial sector and related fields. Our vision is to build a successful business in this space and to create a solid bridge that will connect the digital asset ecosystem to existing institutions. Blockchain technology will no doubt introduce a paradigm shift in the way businesses is conducted, however, we will leave no stone unturned in the blockchain space when applying basic business ethics to develop users' applications. According to Dr. Garrick Hileman, during a global cryptocurrency benchmark study at the Cambridge University in 2017, "Cryptocurrency will not be useful when it is at a close vacuum, but with the effort of connecting bridges, it can be used to improve the economy". We align ourselves with the position of Dr. Garrick that is why we parade top-notch professionals to build these connecting bridges. Bithemoth plans to improve on the existing fintech space rather than starting from the scratch with a view to seamlessly integrate traditional brokerage services into the growing digital asset economy and the proven blockchain platforms.
WHY INVEST?
We are an all-in-one Blockchain Asset solution.
Permanence is what we strive for.
Beneficial both as a Short-term and Long-term Investment.
The Bithemoth exchange was created using 3 major fundamental pillars; Accessibility, Usability and Profitability.
Accessibility
Bithemoth has been designed from the ground up to accommodate this development and revolutionize the crypto-industry during this transitional period
Accessible for mass adoption by the general public
Direct fiat-to-crypto and vice-versa options
Videos explaining each feature of our exchange, and all other fundamental aspects of relevance
Brick and mortar locations – Educational centres
Usability
Enhanced user experience
User-friendly
Designed both for new investors, and seasoned investors
Profitability
Low trading fees
Marketplace
ICO incubator
Integrated hardware wallets
Exchange debit cards
SHORT-TERM INVESTMENT WITH HIGH RETURNS
Respectable short-term gains
Highly discounted token prices during our pre-sale
ICO open to all investors and there will be no requirements to buy in
ROADMAP
Project Vision (September 2017)
Creation Team (October 2017)
Construction begins (December 2017)
Pre-sale (Q3 2018)
ICO (Q3 2018)
Beta launch (Q3 2018)
Full Exchange Release (Q4 2018)
Global Marketing Campaign (Q3 2018)
Launch of Cellular Application (Q4 2018)
Patent and Product License (Q4 2018)
Market Implementation (Estimated Q1 2019)
Hardware Wallet Integration (Estimated Q4 2019)
Brick and Mortar Stores (Estimated Q4 2019)
COMPLETE COIN BREAKDOWN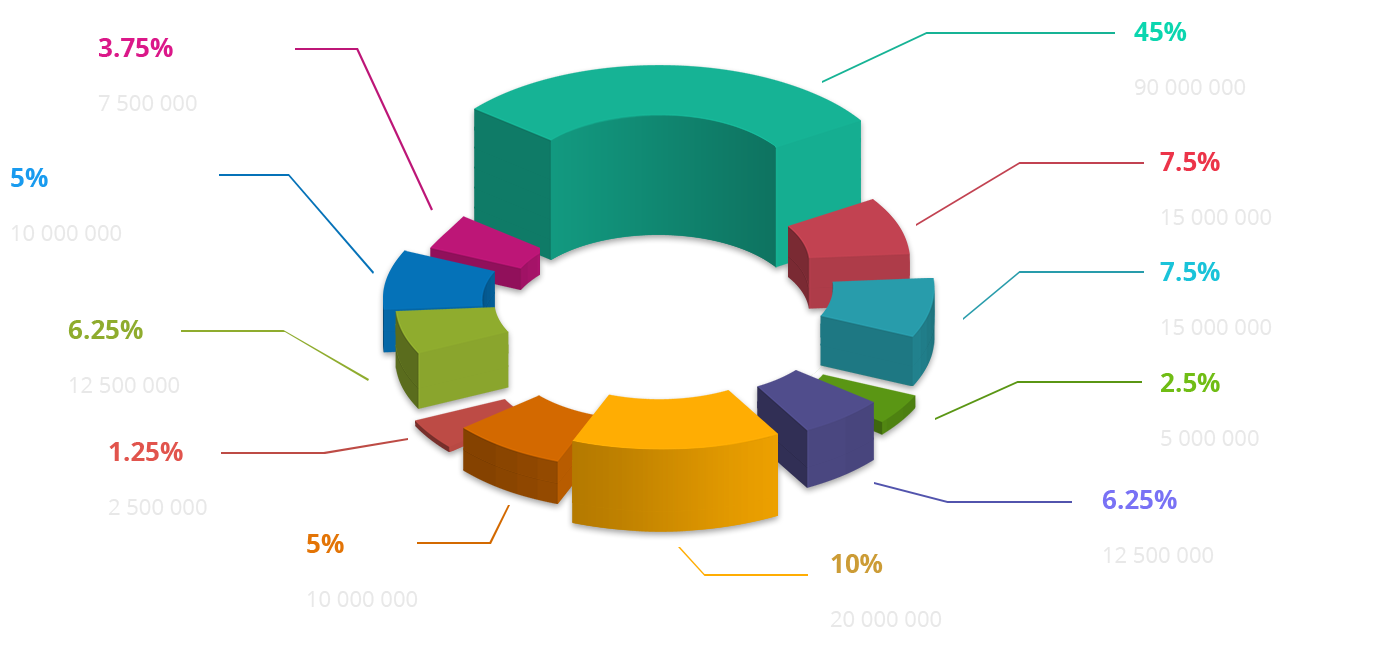 FOUNDATION TEAM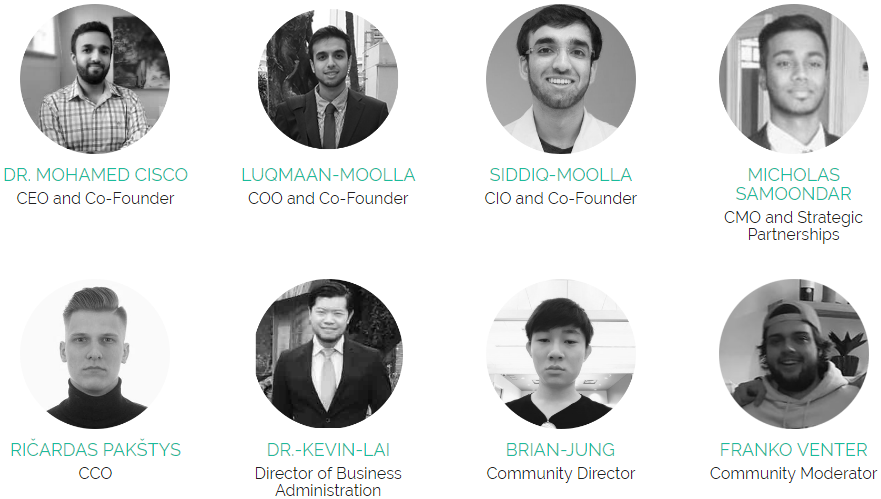 DEVELOPMENT TEAM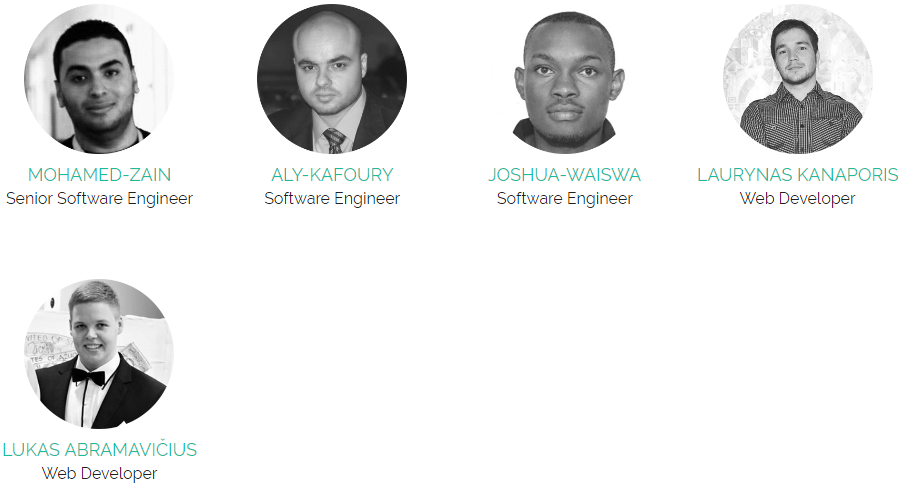 Customer service
The biggest challenge faced by investors in the crypto market is the problem of customer service and support. The challenges range from unresponsive support teams to rude staff members. From our visibility study, we found that there was never an exchange with a world class support team.
At Bithemoth, we place value on the investor trading experience, which is why we maintain a pleasant trading environment. We realize that having a world class support team cannot be over emphasized.
To face this challenge, we will employ top-class customer service experts to work in our customer service units. These experts will be adequately trained and certified to handle customer questions and complaints. We will make a point of assignment to train and maintain our customer service team, and the costs will be borne by Bithemoth. This training will harmonize the superior standards of our exchange with the interpersonal skills of our staff members. That's not all, we will only choose the best candidates for jobs to reduce the waiting time that users will get a response from us. After the user reports a problem, our customer service will respond to the complaint as soon as possible humanely. Trading experience is the priority of the Bithemoth team and we are motivated to gather the best support team.
MORE INFORMATION PLEASE VISIT LINK TO:
Website: https://bithemoth.com/
Whitepaper: https://bithemoth.com/bithemothwhitepaper-revision-3.0.pdf
Telegram: https://t.me/bithemoth
Twitter: https://twitter.com/bithemoth?lang=en
Facebook: https://www.facebook.com/bithemoth/
Reddit: https://www.reddit.com/r/Bithemoth/
Instagram: https://www.instagram.com/bithemoth/?hl=en
Youtube: https://www.youtube.com/channel/UCndzKrOwSjnWVQQCnthWoNA
Linkedin: https://www.linkedin.com/company/bithemoth/
Medium: https://medium.com/bithemoth-exchange
Bitcointalk ANN thread: https://bitcointalk.org/index.php?topic=3311741.0
slocker
0xc65636A472A1777e7D7449d81b7D294E736B848c