About Poins
Cryptocurrency trading is growing very rapidly and has expanded to almost every part of the world. The cryptocurrency exchange market is similar to the stock market and forex market, where traders can trade company stocks, commodities or fiat currencies. However, the stock market and forex have many limitations such as trading duration, stock trading regulations, investment rules, trading strategy rules, brokerage rules and fraud, arbitration, and the legal principles of each country. This is very difficult for ordinary people to access, and third parties with high fees between traders and markets.
POINS Platform is based on blockchain technology that uses Scrypt Algorithm with high transaction speeds. Cryptocurrency Integrated System (POINS) "Three Platform One Coin". A Complete Trading Platform (Poinsdex.com), Trusted Payment Platform (Poinspay.com), and an Easy Startup Incubator Platform (Poinsku.com)
Armed with previous experience we have worked at a successful ICO, and now we form teamwork and create a business concept that we call POINS. POINS (Cryptocurrency Integrated System) is the name that we choose and considers it very representative of the entire project that we will work on.
We developed 3 (three) platforms with 1 (one) coin namely POINS Trading Platform, POINS wallet, and POINS Incubator supported by funding from POINS COIN sales.
POINS COIN Advantage
POINS COIN is a digital asset that allows mining by anyone and anywhere. You can get a POINS COIN without buying in the market by positioning yourself as a miner.
POINS COIN holders has the advantage of obtaining various discounts on transaction fees and can even eliminate transaction fees made through POINS wallet (Poinspay.com).
Peer to peer POINS COIN can be used to pay for anything related to crypto on the POINS platform. It can also be used to pay for online products or services that receive crypto using the plugin of POINS wallet (Poinspay.com).
POINS COIN distribution is unique, so it will maintain price stability and also double profit for ICO investors.
POINS COIN Airdrop to increase the enthusiasm of each project.
POINS COIN can be exchanged with other cryptocurrency and also fiat.
The POINS COIN will be used as a voting tool for each project to be carried out.
Instant POINS COIN transaction by using POINS wallet (Poinspay.com).
Startup project incubator where your brilliant idea can be realized with a POINS.
ICO POINS COIN is unique and gives investors the potential of double income. The POINS COIN obtained from the ICO will be calculated as a temporary shareholding of the company with terms and conditions applied.
POINS Wallet (POINSPAY) is a multi-coin wallet that can store various kinds of altcoins. Advanced features and world-class security protected by multi-signature technology from wallet POINS for their customers.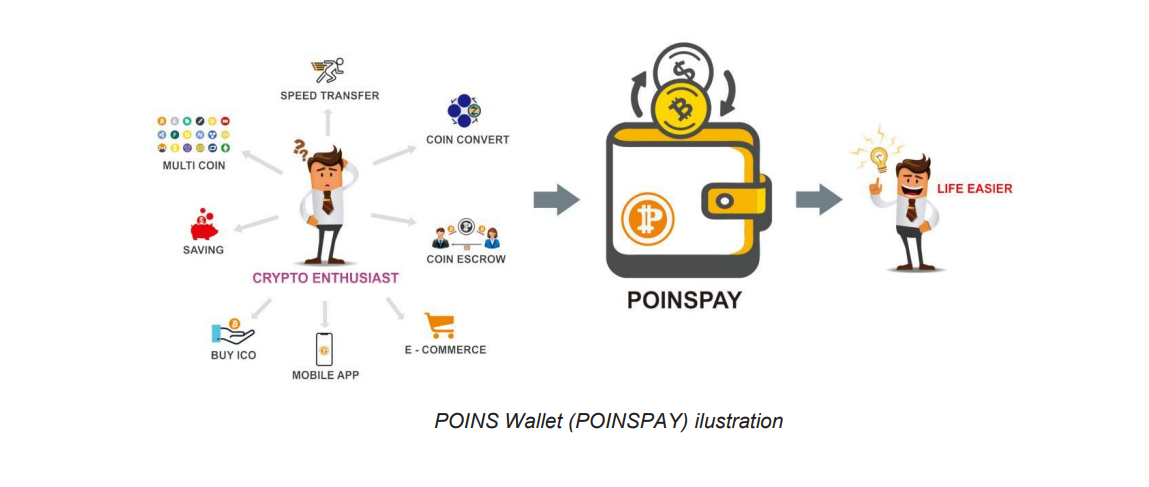 How it works
Our ecosystem is based on Blockchain technology and can solve current and future problems
Their ecosystem is based on Blockchain technology and can solve current and future problems.
They built blockchain technology.
Unique ico with 50% profit share, 30% extra coins & 15% referral commission.
Increase profits with a complete trading platform (POINSDEX.COM).
Easy and cheap e-commerce transaction with POINSPAY.COM that integrate many altcoins.
Realize your startup with POINSKU.COM
POINS Coin
Coin Coin is a digital asset that is built using a decentralized system. Blockchain itself uses Script algorithms to allow mining different from tokens that don't have their own blockchain. Coin POINS are made as a fair, transparent and reliable fundraising platform that can be used by
everyone in any part of the world.
Token info
Token PIN
Price in ICO 1 PIN = 0.001 ETH
Price per PIN 1 ETH = 1000 PIN
BONUS
Phase 1 50%
Phase 2 40%
Phase 3 20%
Tokens for sale 20,000,000
Investment info
Min. investment 0.5 ETH
Accepting ETH, BTC
Distributed in ICO 22%
Soft cap 3,000,000 PIN
Hard cap 20,000,000 PIN
SPESIFICATION
Algorithm Scrypt
Total supply 90.000.000 PIN
ICO 30.000.000 PIN
Mining 60.000.000 PIN
Reward 50 PIN per Block
Halfing 600.000 Block
Roadmap
Q1 2018
Team formation.
Q2 2018
Making Concepts, Prototypes and Strategies.
Q3 2018
POINS Website.
Q4 2018
Start ICO. Web Wallet.
Windows Wallet.
Linux Wallet.
Q1 2019
Distribution (Instant & Plus).
Poins Trading Platform (Poinsdex.com) Version Alpha (Internal Market) .
Entry POINS COIN to External Market.
Coinmarketcap (CMC).
Q2 2019
Poins Trading Platform (Poinsdex.com) Beta Version (Internal Market).
Main Coin Listing in POINS Trading Platform (Poinsdex.com).
Entry POINS COIN to Internal Market.
Q3 2019
Alpha Version Poinspay.com
Registering Main Coins in Poinspay.com
Registered POINS COIN in Poinspay.com
Q4 2019
Beta Version Poinspay.com with the addition of Alt Coins <br /> Trading Application for Android & IOS.
Q1 2020
Poinspay.com for Android & IOS.
Q2 2020
Launching of Shopping Cart Plugin (Functioning as E-Commerce Payment Solution for More Than 20 Integrated Coins).
Q3 2020
Integrating more than 50 Alt Coins into Poinsdex.com and Poinspay.com.
Q4 2020
Roadshows, Seminars, Workshops, Poins Introduction.
Q1 2021
Launching POINSku.com
Q2 2021
Collect, Analyze, Review, POINS Proposal Audit.
Q3 2021
New Project Incubation.
2022
Broad Marketing Expansion and Maintenance Project.
Team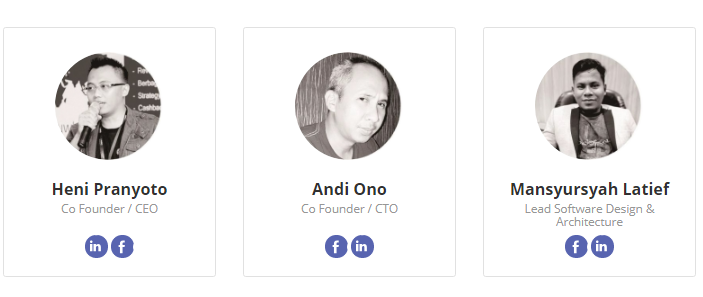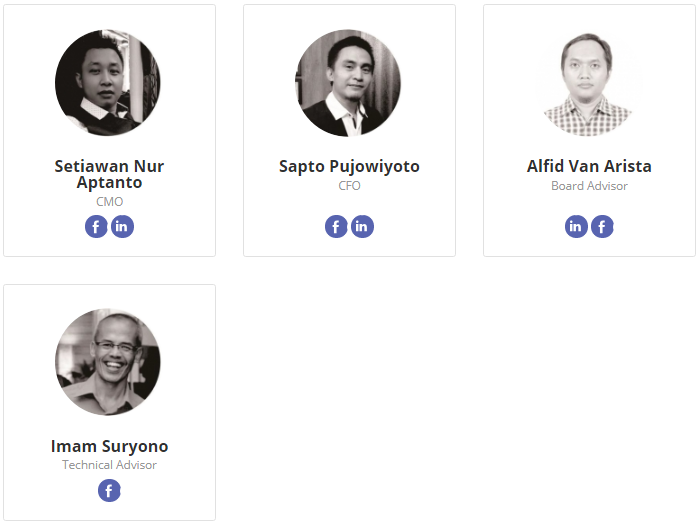 If you want to know more about poins.io, Below are some useful links where you can find more pieces of information
Website: https://poins.io/
Whitepaper: https://poins.io/whitepaper/wp_poins_en.pdf
Facebook: https://www.facebook.com/poinsadmin/
Twitter: https://twitter.com/PoinsIo
Telegram: https://t.me/poinscommunity
Instagram: https://www.instagram.com/poins.io/
Author
Forum Username : olitaptapan
Forum Profile link : https://bitcointalk.org/index.php?action=profile;u=1566451
wallet address 0x4832C1D8352841b26577695dEc7B741187D5d1fA
#Poins.io #poins #poinscoin #ICO #Bitcoin #Mining #cryptocurrency #blockchain #tokensale #ETH #BTC #ico #icopresale #eth #ethereum #startup #BountyCampaign #Investment #Exchange #Crowdfunding