PREAMBLE
The buzz about cryptocurrency is increasing, people have heard about it, and more and more people want to find more about it, and find a way to be a part of it. When blockchain technology came, so many things changed, for better, we say. So many businesses have improved, so many companies have started using crypto currencies in their work. The new ideas are coming every day. People want to invest in the new projects. We have the biggest tool in the world, and it is called the Internet. The internet is a enormous base of information where we can do anything. Internet has connected the entire world. One of these projects is PlayGame, the first decentralized Crypto Arcade Playground to use blockchain technology to offer simple world class solutions for game developers to fund their projects.
"In-line with the age of digitalization, the online gaming industry is growing at an exponential rate. As one would expect, this has created a plethora of innovative revenue streams for gaming developers to monetize their designs.
To put things in to perspective, a recent Global Games Market Report claims that by the end of 2018, more than 2.3 billion enthusiasts will have spent an estimated $137 billion on games.
This will result in an unpresented increase of $16.2 billion from the year previous, or 13.3%. In this brief article we will attempt to explore which sectors in particular are leading the way and how their revenue models are transitioning in to financial growth.
It therefore goes without saying that the need for PLAYGAME is imperative in the today Gaming Industry"
That being said, before we go any further, I'd love you to please check out this video presentation to get even more acquainted
Now that I have your attention, let's get right to it.
What exactly is PLAYGAME?
PlayGame is the first decentralized Crypto Arcade Playground to use blockchain technology to offer simple world class solutions for game developers to fund their projects. They will obtain, maintain and monetize their games for crypto fans, without having to worry about payment differences. PlayGame will overcome the rampant piracy problem and allow indie game developers to compete in the CPI (Cost Per-Install) war. Indie Studio will have the funds to recruit good talent for designing Free-to-Play games that have a long development timelines. These games will be able to compete with large game studios in this room where the conversion rate, ARPU (Average Revenue per User), ARPPU (Average Revenue Per Paying User) and ARPDAU (Average Revenue Per Daily Active User) decreases from a crowded game development scene.
PlayGame provides game developers with everything they need - technical solutions including smart contracts, easy to remember domain name marketing outreach - PlayGame.com, advisors, and management expertise driven by the PlayGame team consisting of 20 game industry experts. PlayGame gives game developers a tremendous opportunity to make games for Cryptoenthusiasts which is a growing market. Fun game where people pay tokens to play and compete to win more tokens from other crypto currencies. This solves the problem of obtaining, monetizing, and retaining users for indie game developers.
Furthermore, The number of mobile games has increased from 16 thousand to 3.5 million from the year 2009 till 2017. This creates problem to the game developers as they are not able to retain the players. Due to established studios present today, the indie games studios are facing problems with increasing CPI (Cost-Per-Installs) and competition F2P (Free-to-Play) Games. The game developers also need to pay high commissions to the platform providers which does not allow them to get the maximum profit.
The Mission
PlayGame's mission is to help gamers, game developers, entrepreneurs, investors, advertisers, and other crypto enthusiasts who think of the future converting their game ideas into a fully functional game that can be enjoyed by millions of people regardless of location, origin, their game device or socioeconomic status. PlayGame has a roadmap, and a working products that will start operating in October 2018.
The Solution To The Impending Problem
PlayGame is providing solution to the indie game developers with the help of blockchain technology. The platform has integrated cryptocurrencies so that the indie game developers can easily fund their games and provide these games to the crypto enthusiasts. PXG token will be used on this platform. Payers need to pay PXG tokens to play games and participate in tournaments over this platform. The game developers also need to pay PXG tokens for getting their games listed on the platform. Gamers can support their favourite games to get listed by voting. Voting also require PXG tokens to be paid on the platform. Game developers can also reward tokens to their supporters.
The PlayGame Blockchain-Powered Ecosystem
The blockchain will act as a multi-game database, securely storing all leaderboard scores and PXG. With the PXG token, PlayGame aims to create a digital decentralized arcade playground for Crypto-holders and traders, while also helping game developers and publishers to build their games without worrying about CPI-cost, costly team building and maintenance of F2P gameplay. Blockchain technology makes it possible for gamers to find, fund, play and win tokens from the games they love, and for game developers to build them.
PlayGame for Developers
For developers, the traditional way brings a lot of challenges, lack of transparency, inefficient payment calculation and distribution, piracy issues and high commissions from platform providers. PlayGame.com provides game developers with an amazing chance to create games for Crypto - enthusiasts. Fun games where people pay tokens to play and compete to win more tokens of other cryptocurrencies. This solves the problem of acquiring, monetizing, and retaining users for indie game developers. It is also your initial decentralized Crypto Arcade Playground which utilizes blockchain technology to offer a simple world-class way for game developers to finance their awesome projects.
Also, the issues of transparency, inefficient payment calculation and distribution, piracy issues and high commissions from platform providers will be put to bed completely.
PlayGame for Gamers
Gamers will use their PXG to vote in a decentralized and transparent platform to get the work of their favorite game developer(s) listed on the platform. Gamers have an opportunity to increase the value of their PXG holdings by playing games.
The Ecosystem
Direct-to-play HTML5 gaming platform
To simplify marketing and distribution, we are creating playgame.com. A direct-to-play gaming platform where players can play HTML5 games directly from their desktop, mobile browser or even embedded on their own application. No application downloads required. Publishing your game to playgame.com is not mandatory.
We will also be launching a crypto-powered crowdfunding platform that we called the FunFund Initiative.
FunFund Initiative
Cryptocurrency-powered crowdfunding platform
In the age of Kickstarter, you should be able let your fans fund your next game. Our FunFund Initiative can help you with that. Tapping in to the huge market of cryptocurrency holders, you are gaining access to people who already have digital money and are willing to spend it for the things they love.
The Benefits
Benefits for game publishers/developers
Open source SDK, easy to use with integrated wallet
Monetize directly to users, no gatekeeper fees and profit sharings
Empowering games to use cryptocurrency in their game economy
No worries on fraud, chargebacks and other payment gateway problems as everything is built on top of blockchain technology
Full access to our crowdfunding platform (FunFund Initiative)
Benefits for gamers
Get rewarded with tokens while playing games
Full control of ownership of any virtual goods
Buy in-game purchase with PXG Token
Double your tokens by entering tournaments and staking your tokens
Trade PXG tokens in supported exchanges globally
Token Sale and ICO Details
The PlayGame Token is an ERC20 cryptocurrency token with smart contract platform enabling game publishers, developers and communities to monetise directly from cryptocurrency crowds all over the world.
PXG is a crypto-token of fixed supply. Only 1,000,000,000 (1 Billion Token) will ever be created. It is fractionally divisible, and units of PXG are fungible and transferable. The Ethereum blockchain will serve as the backbone for PXG. Gamers can easily send PXG to play on the platform to each other, provided both the sender and recipient have an Ethereum compatible wallet. Game developers and publishers can incorporate this function – for gamers to pay and participate in game rooms and tournaments to earn more tokens.
As an ERC-20 token, PXG will be compatible with the existing Ethereum infrastructure, such as development tools, wallets, and exchanges. The Ethereum Virtual Machine (EVM) allows the deployment and execution of smart contracts, enabling complex issuance rules for crypto-currencies and automation of incentive structures. EVM eliminates any question of trust and protects the transacting parties against fraud. These powerful features and the dynamic ecosystem makes Ethereum a strong fit for PXG and would result in quick adoption by game developers and gamers.
Token Details
Token - PXG
Price of PreICO 1 PXG = 0.000055 ETH
Prices at ICO 1 PXG = 0.0000667 ETH
Tokens for sale - 600,000,000
Platform - Ethereum
Accepting - BTC, ETH, Tokenomy
Country - Indonesian
Whitelist / KYC - KYC
Restricted areas - None
A total 1,000,000,000 of PXG tokens will be distributed on the following manners:
600 Million tokens for sale
100 Million tokens for advisors and airdrop programs, bounties and other affiliates
200 Million tokens for the team and will be locked for at least 2 years
100 Million tokens to maintain PlayGame platform network growth
PlayGame has a soft cap at 150 million tokens and hard cap at 600 million tokens. Minimum purchase for token sales is 100 ETH on private sale, 10 ETH on pre sale, and 2 ETH on crowdsale.
Pre Token Sale
Capped at 200,000,000 PXG
1 ETH = 18,000 PXG
September 10th 2018 at 03:00PM UTC+7
Token Sale
Capped at 400,000,000 PXG
1 ETH = 15,000 PXG
September 24th 2018 at 03:00PM UTC+7
Number of tokens for sale
600,000,000 PXG (60%)
Bonus
Participants using TEN will get additional 10% PXG tokens
Token Distribution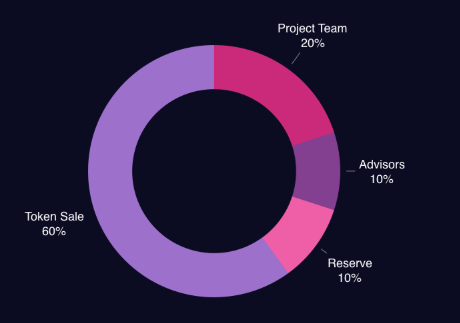 Use of funds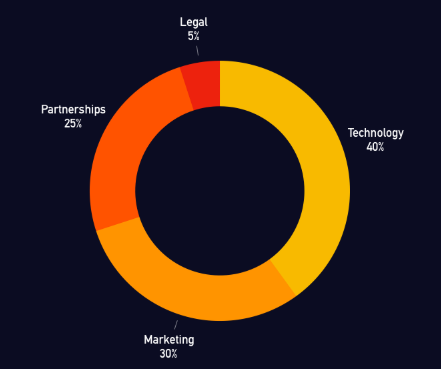 RoadMap
Q2 2018 - ICO planning
ICO planning.
Formalizing partnerships, legal procedures, and advisory members.
Private sales scheduled on 1 April – 10 September 2018
Q3 2018 - Pre-ICO and Crowd sale starts
Private sales ends
10 September – 22 October 2018
a) Token Public Sale
b) Multiplayer asynchronous playable games and working economic models of PlayGame.com demo completed
c) ERC20 PXG (PlayGame Token) final security audits and distributions.
Q4 2018
a) Platform and SDK development
Q1 2019 - PlayGame.com in business
Q1 2019
a) Account services, wallet and trust protocol, Crypto payment gateway launch, SDK in beta phase.
Q2 2019
a) Playgame.com platform soft launch, PXG wallet and smart contract implementation SDK released. Game developer beta outreach.
Q3 2019
a) Playgame.com public global launch, PXG virtual vending machine, international expansion focusing on Japan and China
Meet The Amazing Team

Advisors

Be a part of this incredible project. Download the whitepaper for the full scoop.
Till next time…
For more information, please visit:
WEBSITE: https://its.playgame.com/
WHITEPAPER: https://its.playgame.com/files/playgame-whitepaper.pdf
ONE PAGER: https://its.playgame.com/files/playgame-onepager-en.pdf
ANN THREAD: https://bitcointalk.org/index.php?topic=4929376
BOUNTY THREAD: https://bitcointalk.org/index.php?topic=4929376.0
TELEGRAM: https://t.me/playgamecom_en
FACEBOOK: https://www.facebook.com/PlaygamePXG
TWITTER: https://twitter.com/playgame_pxg
Author: TheMichaelMatch
My BitcoinTalk Profile: https://bitcointalk.org/index.php?action=profile;u=1326035
Disclaimer: This article was published in terms of the bounty campaign. I am not a project team member or its representative but a supporter of this incredible project.