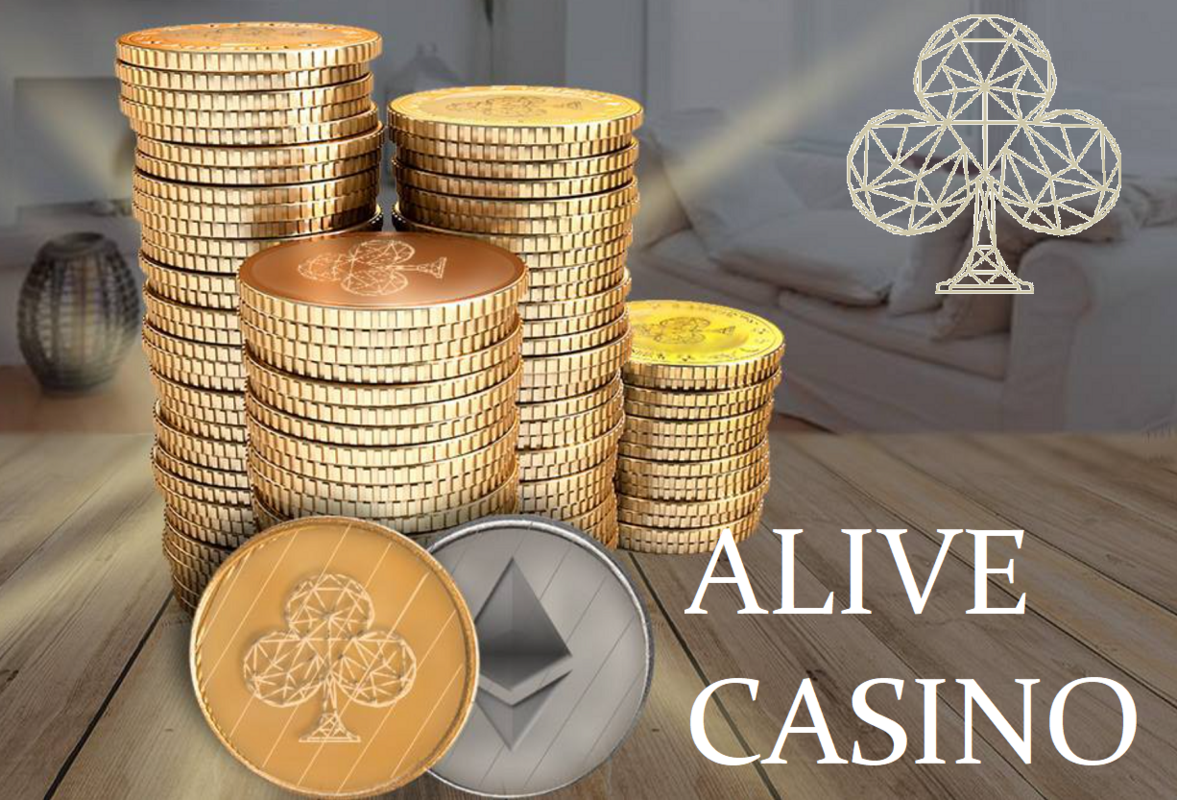 Alive Casino is a blockchain based gambling project that gives users access to virtual reality gaming. The project fills in the gap created by the need for online gambling access that takes advantage of the openness and trust of the decentralized ledger technology. This is desirable due to the security bestowed on the system by nodes located in far-off places.
By using the Alive Casino platform, gamers do not need to move out of their homes or locations to play games. This is because the project creates virtual reality gaming unlike what is currently available anywhere in the industry, practically giving users real-life casino experiences.
Alive Casino by being blockchain based makes it possible for users to gain access to a virtual gambling platform irrespective of their geographic locations. The usual barrier created by currency is eliminated because stakes can be made with cryptocurrency.
The project is patterned after the physical traditional casino that has continued to dominate the market despite fierce challenges from online and blockchain based counterparts. The project imitates the settings, allure, features and environmental ambiance of physical casinos in the creation of a virtual reality gaming that gamers will always prefer.
The industry in dominated by physical casinos which in some countries are concentrated in certain areas or regions. This places some restrictions on some gamers who may not be able to access the locations to play games.
Online casinos represent a small fraction in the industry, so there is more need for growth to accommodate the yearnings of the gaming public. Despite the small number of active online casinos, many have gone out of business due to steep competition among them caused by the low entry barrier.
Most existing online casinos have not thrived as the physical ones because there has been disconnection in the creation of the social experience that casino users have traditionally found attractive and engaging. This may have contributed to the short lifespan of some online and blockchain based casinos.

Alive Casino is appropriating the benefits of the peer-to-peer system and virtual reality incorporating them into a system that integrates social media to build a gaming platform that meets the aspirations of gamers. This makes it possible for clients to enjoy all the benefits of physical casinos without stepping out of their homes.
It is built on the distributed ledger technology. This eliminates the geographic and monetary barriers making it possible for the global gaming community to have access to the platform.
The project aims to introduce gaming in an engaging fashion so that users can become lifelong patrons as obtainable in physical casinos. The platform innovates on well-known games and reintroduces them in more engaging forms.
It creates a thriving gaming community using the transparency of blockchain to build trust among them while using virtual reality and social media to simulate real-life human experience for which physical casinos are known.
Alive Casino [Al] Token Sale Starts Soon!
Exclusive Private Sales Start Aug. 7th
Whitelist to participate - https://aliveplaycasinokyc.ost.com/sign-up
KYC is necessary to invest
Tokens Available - 100,000,000 AL
Price - $0.015
ETH bonus - 15%
Visit Website for more details - https://aliveplaycasino.com/
Basic Developmental Roadmap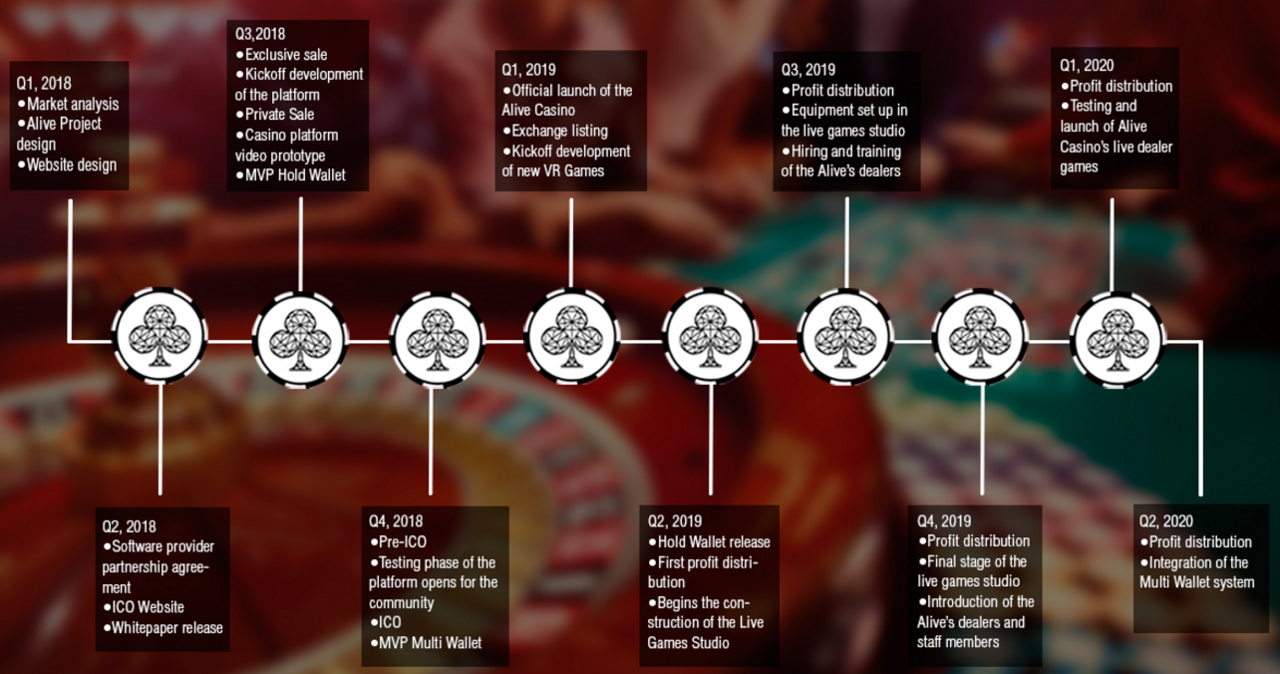 for more Information:
Website: https://aliveplaycasino.com/
Whitepaper: https://aliveplaycasino.com/assets/doc/whitepaper.pdf
BitcoinTalk: https://bitcointalk.org/index.php?topic=4573692
Telegram Link: https://t.me/alivecasino
Medium: https://medium.com/@alivecasino
Twitter: https://twitter.com/alivecasino/
Facebook: https://www.facebook.com/alivecasino/
Reddit: https://www.reddit.com/r/AliveCasino_AL/
LinkedIn: https://www.linkedin.com/company/alive-casino/
PlusOne88
0x70e51F00A0861eBDb64d95F3c8e2aE8d20b1bb38