Cosplay Token is a Cosplay-based Platform that is based on the renewable and sustainable Blockchain technology. Cosplay Token is part of Cure WorldCosplay (CW), which previously has been fully operated in the provision of cosplay services, such as Photographers, Props Makers etc. Cure WorldCosplay is a cosplayer ecosystem that currently has solid activity from its users, and therefore Cure WorldCosplay Provides a token that will bring cosplayer activity even better.


The Cosplay Token team developed this platform using Direct-integrated and Blockchain-renewable technologies, which is the first step Cure WorldCosplay has built for the Tokenisasi Ecosystem in the cosplay world. Cure WorldCosplay designed the Cosplay Token to be the default cryptocurrency or token for cosplayer globally. Cosplay Token will directly address issues regarding transparency and transactional issues by cosplayer or other stakeholders in the world of cosplayer around the world.
Cure WorldCosplay will build a Cosplay Token with a transparent and open system with users. Cure WorldCosplay will issue 2 types of tokens that can be used by cosplayers, Cosplay Token (COT) and Cure Player Coin (CPC). Both these tokens will directly support and develop cosplayers and others globally and ensure that the transactions or results they receive are truly fair and transparent, and secure. COT directly secures transactions performed by cosplayers and other stakeholders, and these tokens can be directly redeemed for other cryptocurrency types. Cosplay Token also uses a smart contract system that will record all transactions made by the user, and note that this record can not be changed forever.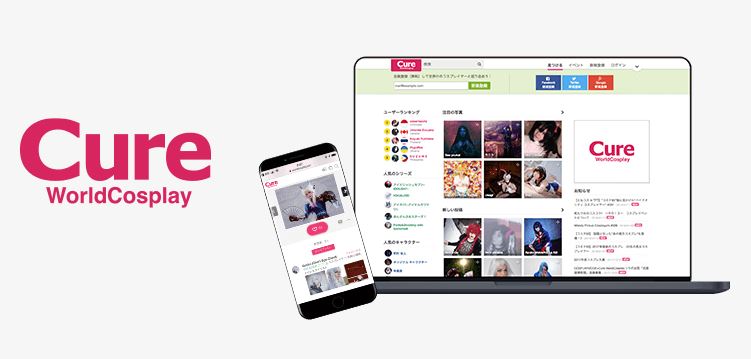 Cure World Cosplay(CW) is a global multi-lingual platform that connects over 720,000 members (artists, photographers, models, prop makers, etc) united under the common goal of Cosplay appreciation. The ecosystem aim to enhance development of a self-sustaining community that accommodates all forms of Cosplay and incentivites valuable contributions.
Benefits offered includes:
Exposure - Some cosplayers need to share their work with the world.

Social support

Professionalism - With a global network to showcase to, users are motivated to learn and be more creative in their work.

Monetary Gain - using the COT token, valuable contributions to the community are rewarded.

High class information - there is premium access to fan art, latest news and speculations.
FEATURES
Player Settlement - Using the Cosplay Token(COT), players and fans will be able to easily perform transactions on the Cure WorldCosplay platform. The COT can be sold for fiat or exchanged with other cryptocurrencies. This helps Cosplayers without credit cards or bank accounts.

Sharing Content Revenue - CW Plans to implement a copyright-recording protocol that will reward users and players via smart contracts.

Transparency and Trust - all users and players will be identified on the blockchain and there will be an evaluation protocol in place to curb harrasment.

Secured Security
TOKEN DETAILS
Cosplay Token (COT is to offer solutions and subtract problems,works with the Bancor protocol,and it will be a standard token of ECR20, The objective of Cosplay Token is to seek balance in the world of Cosplay, the token will be used to give tips, to be able to buy clothes, to go to events, etc. Features includes: settlement (for user trading on the platform) and reserve (to back up Player created coins).
Token Ticker COT
COT issuance limit 1,000,000,000 COT
COT sales price 1 COT :0.00008 ETH
Token sale 500,000,000 COT
Soft Cap 5,000 ETH
Emission Rate No new coins will ever be created after the ICO.
Token Network Ethereum (ERC20)
FUNDS USAGE AND TOKEN ALLOCATION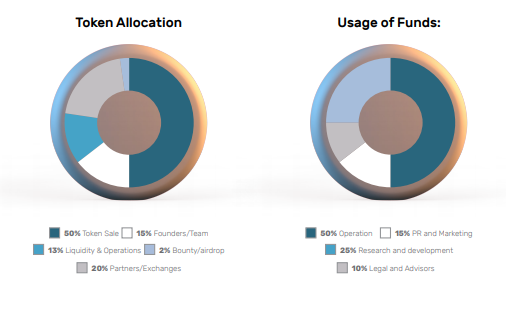 MEET THE BRILLIANT TEAM

ROAD MAP TO SUCCESS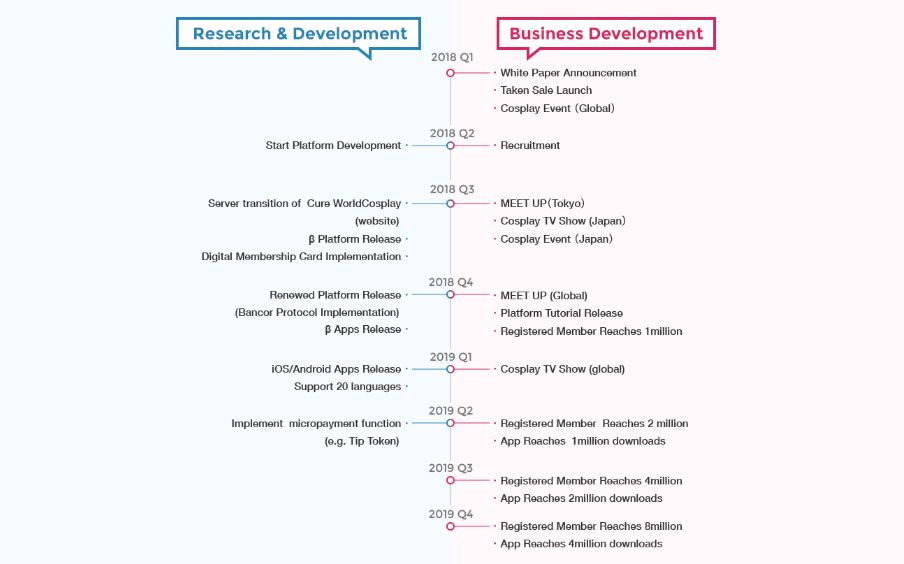 Kind Regards, ensure to join this incredible project.
FOR MORE DETAILS, CLICK/FOLLOW THE LINKS BELOW:
Website: https://cot.curecos.com/
Token sale: https://cot.curecos.com/token-sale/
OnePaper: https://cot.curecos.com/docs/COT-Onepager_EN.pdf
WhitePaper: https://cot.curecos.com/Whitepaper_EN.pdf
YouTube: https://www.youtube.com/channel/UCoJKzE2Cn4HUEKw2PMy2NpA
Telegram: https://t.me/cosplaytoken
Twitter: https://twitter.com/WorldCosplayNet
Facebook: https://www.facebook.com/CureCosplay/
Medium: https://medium.com/cosplaytoken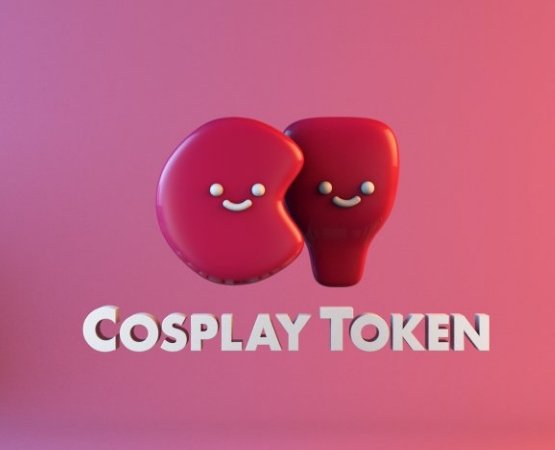 Author: Martilda
Profile link: https://bitcointalk.org/index.php?action=profile;u=1887582
Eth address: 0xd0D5d98857192B3931c831b7B809D47CD830da32