INTRODUCTION
With strict capital controls in place by most countries to control the flow of money and charge high taxes, cryptocurrency gained usage in circumventing capital controls and taxes, leading to an increase in demand. Cryptocurrency has been able to present an easy to use digital alternative to fiat currencies. Offering frictionless transactions and inflation control, investors have been prudent enough to add these currencies in their diversified portfolios as an asset, as the size of the market does not represent a systemic risk. Cryptocurrency employs the use of cryptography that assures high-security processes and verifies transactions personal to each user. Hence, counterfeiting and anonymous transactions are impossible to achieve.
While this revolution is gaining wide acceptance, BGX, a multifunctional processing platform in the field of mobile games, powered by artificial intelligence has arrived.
Before I take you on this voyage, please check out this video presentation
Now that I have your attention, let's get right to it.
What exactly is BGX?
BGX is a multifunctional processing platform in the field of mobile games, powered by artificial intelligence. Possessing significant functionality and modern architecture, BGX provides financial support and brings the power of the crypto economy into the world of mobile games. The BGX token issue is limited to a one-time release of 1 BLN tokens on the Ethereum platform in the ERC20 standard. The sale of BGX tokens will take place in the period of Apr 24,2018-May 14, 2018 and offers a system of discounts and bonuses.
BGX offers game de-velopers, local and niche application stores, sponsors and players integrated ecosystem support in which the distribution of profits is managed in a transparent, decentralized way, and individual participants do not monopolize access to information. The proposed solution is the synergy of efforts between three groups of developers who have united in BGX and have been developing their own technology solutions for several years. These include the developers of financial processing systems, developers of research projects in the field of artificial intelligence, and mobile content delivery systems developers.
The Goals and Objectives
BGX has many objectives for their platform which include having mobile applications for both Android and IOS. The majority of mobile gamers are using these platforms, and so by releasing the games on both, it opens up to a larger market. BGX also wants to have a smooth payment processing system that will be able to process fiat and cryptocurrency transactions efficiently. BGX understands that cryptocurrency is new and may be hard for gamers to understand right off the bat, and so they are creating user-friendly implementations like the independent processing system.
A user wallet will also be crucial, so that gamers don't need to worry about multiple wallets, but can instead have all of their payments go through one easy location. Developers will want a separate system and so BGX plans to create this, which will help make the accounting easier for the developers when they are receiving or sending tokens.
Monetization will be key for the developers since it will be their main income source, and important for the players if they are rewarded for watching ads etc and so BGX plans on building easily integrated plans. Highscores lists and achievements can be easily messed up in the traditional system and so BGX is designing an AI control to keep accurate data to make sure the experienced gamers are rewarded.
The Solution
BGX solves these problems by building a multifunctional processing platform, implemented over an artificial intelligence system (Artificial Intelligence) with a set of built-in tools for a wide range of mobile games.
These are the basic principles of building a platform:
Iterative development and creation of the community from the moment of the active phase — Agile / DSDM Atern; alignment of working methodology to Dev SecOS for security;
Modular functional architecture, allowing separate development of the main components and the use of common protocols and frameworks;
Open source code stored in the GitHub repository;
The implementation of the CCSS38 standard and PA-DSS39 is the basis for security on the client side;
A special focus on interoperability of the platform, its integration with existing solutions.
"The BGX mission is to make an AI-Powered processing platform opened up by game abilities to democratize the multi-billion mobile games industry"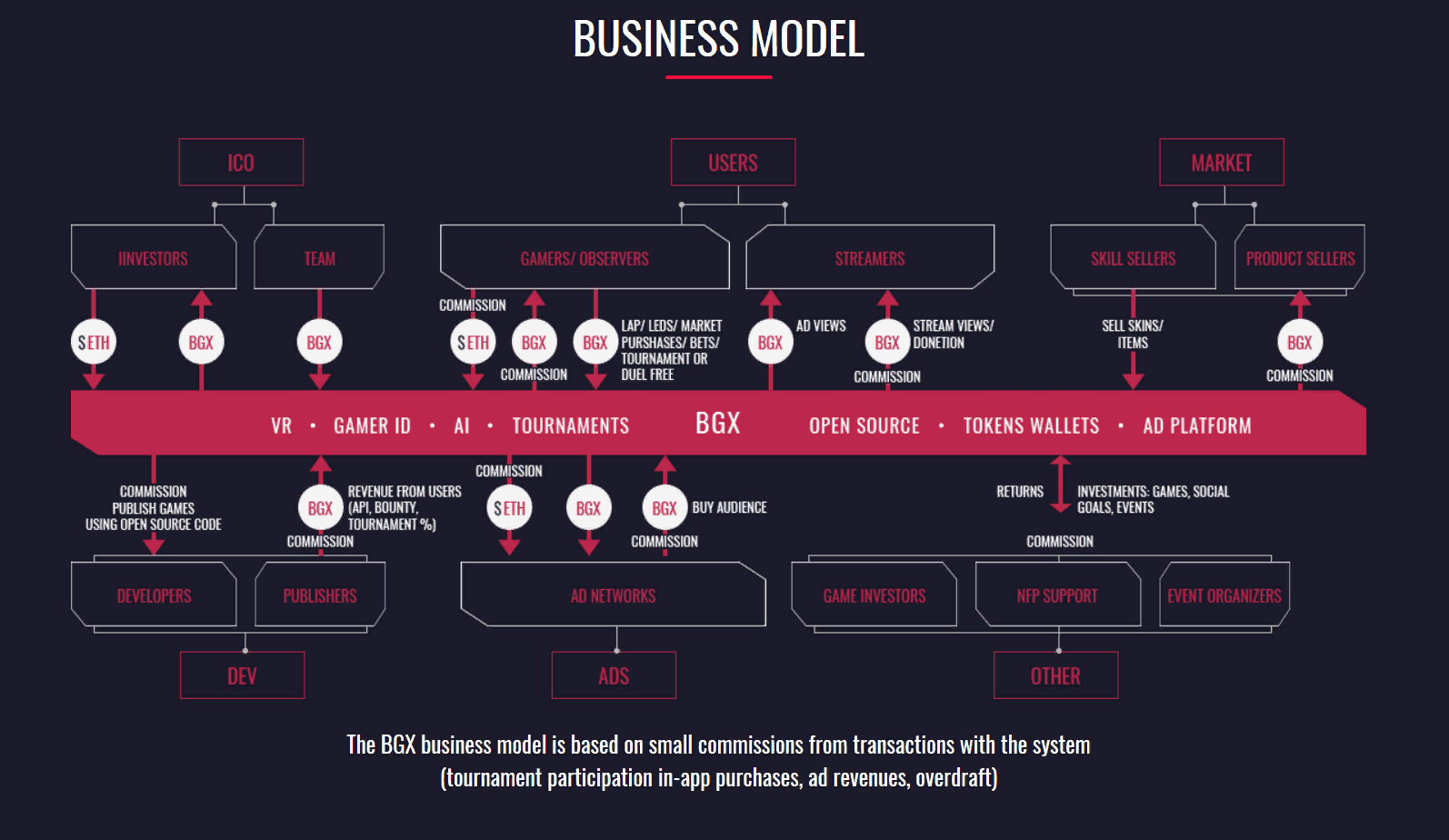 The Advantages
It uses advanced self-learning artificial intelligence fuzzy network that elimi-nates fraud.
The off-chain hybrid approach to processing transactions enables the BGX platform to process more than 4,000 transactions per second, at a speed and capacity far superior to the Ethereum blockchain.
The double-token system separates the interests of the investors and the us-ers, so that the investors can benefit from significant rise in token price, while the econ -omy remains stable through a stable coin.
The revenue sharing club enables BGX token holders to share in the revenue of the platform, while the tiered system incentivizes holding of the token, raising its price.
BGX is an open-sourced, truly decentralized project. At the same time, it is a technology — not a protocol.
BGX offers one of the most advanced technological infrastructures with powerful processing capabilities, a set of financial and game features, all for one of the most technologically-adaptive and profitable industries — mobile games.
How It Works?
BGX is a comprehensive solution that supports mobile game features and combines the capabilities of blockchain technology with advanced AI neural networks. Game developers and app markets get built-in support for their games, access to different monetization models, distribution to millions of players, and fees of less than 10%. Players get a chance to earn on the platform and exchange their tokens both between games and into real money. The platform is open-sourced, protected from crypto-volatility, has the speed and capacity far superior to the Ethereum blockchain, and enables all to share in its revenues.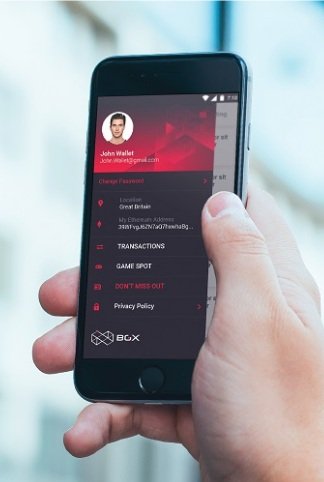 The functionalities of BGX include:
A distribution system for gaming applications on Android and iOS;
Independent processing of fiat and crypto transaction, including support for overdraft;
A virtual player payment wallet;
A subsystem for token emission by developers;
Support for common monetization models;
A powerful engine of artificial intelligence that controls the ongoing transactions and scoring of the players.
The Features
BGX is implemented as a decentralized platform, consisting of several components that interact with each other over the Internet using a specialized protocol for data synchronization.
The main components of the system include:
Nodes: That facilitates the main functionality of the platform:
File storage of installed game applications;
Processing user accounts, issuing virtual wallets, processing user debts;
AI – a neural network that monitors transaction parameters and other platform processes;
Advertising function support;
Interaction with exchanges.
BGX Wallet – It's a virtual wallet with built-in support for BGX and BGT currencies. Works as a client of a platform node, as well as a client of fiat systems when buying tokens for fiat money;
SDK — A specialized component included in the games that enables interaction with the functionality of BGX nodes without resorting to a wallet.
TOKENOMICS
They are creating a true token-based game economy. BGX tokens work in so many different ways. Earn while you play -> Pay low fee exchange -> Use cross border payments -> Take Fiat-Out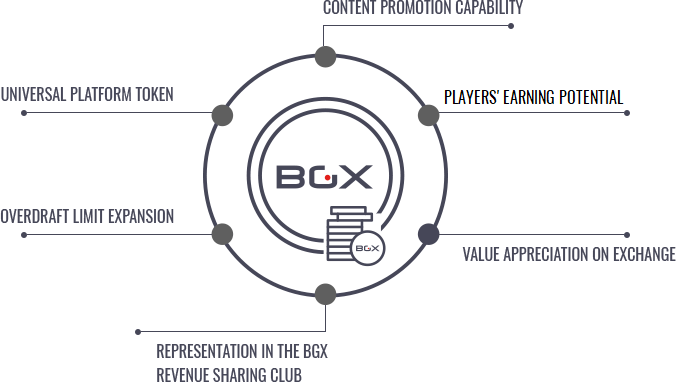 Token Info
Token: BGX
Platform: Ethereum
Type: ERC20
PreICO Price: 1 BGX = 0.07 USD
Price in ICO: 1 BGX = 0.1 USD
Bonus:Pre-Sale: 30 %
Crowdsale First 48 hrs: 25 %
Crowdsale Days 3-7: 15 %
Crowdsale Days 8-14: 10 %
Investment Info
Accepting: ETH, BTC, LTC, Fiat
Distributed in ICO: 50 %
Soft cap: 4,000,000 USD
Hard cap: 50,000,000 USD
Crowdsale Timeline
May 8, 2018 - Pre-sale starts

Token Distribution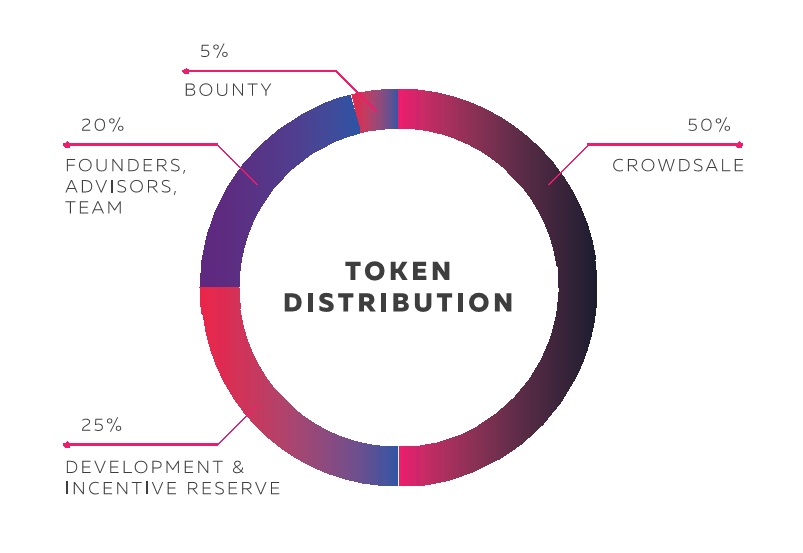 RoadMap
Pre-2017
Development of Xelopes Core and processing platform
Building distinct technological module sand testing the mincommercial projects
July, 2017
Product concept
Forming an overall vision of the product, marketing studies, team formation
October, 2017
Creation of the architecture and prototype
Creating an abstract architecture and making the main technological decisions, building a model for neural network learning
April, 2018
Creation of the MVP
Forming the product prototype to provide the user with the main functions, developing specifications, confirming the product's features
May, 2018
Token Generation Event
BGX token crowdsale
September, 2018
Single-Node Alpha version, User Wallet
Forming the first version of a processing node with the possibilities of buying and selling BGX tokens and developing the main modules. Placing the user wallet as an independent app on the main app markets
December, 2018
Multi-node Alpha Version
Forming a multi-node system with the ability to conduct decentralized processing and facilitating data exchange
April, 2019
Beta version with AI module
Integration of external blockchain solutions, inclusion of AI functions in monitoring transactions, providing functions for app dissemination
September, 2019
Including external nodes into file exchange
Forming automated data exchange with external systems, signing up external app markets
March, 2020
Automated token launch for game applications
Expanding partnerships with development organizations, forming a full SDK, including the module for sub-token emissions
July, 2020
Unfolding of independent nodes
Unfolding the number of nodes and forming a stable BGX ecosystem
Meet The Amazing Team
BGX Advisors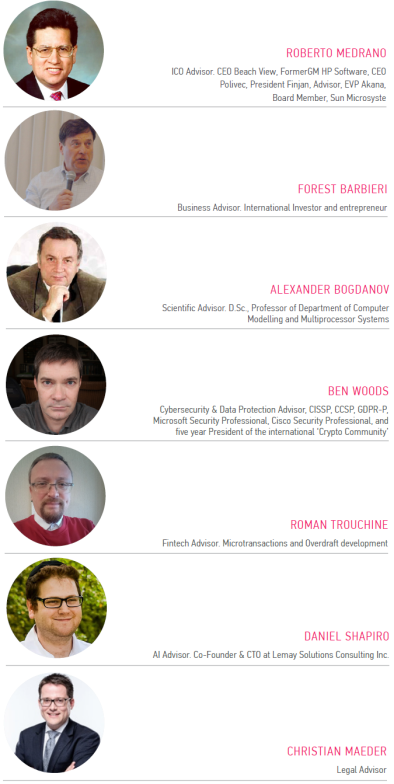 Be a part of this incredible project. Download the whitepaper for the full scoop.
Till next time…
For more information, please visit:
Website: https://bgx.ai/
WhitePaper: https://bgx.ai/documents/BGX_White_Paper_1.0.pdf
ANN Thread: https://bitcointalk.org/index.php?topic=2671591
Twitter: https://twitter.com/BGXGlobal
Facebook: https://www.facebook.com/BGXWorld/
Telegram: https://t.me/bgx_group
Medium: https://medium.com/@bgxglobal
LinkedIn: https://www.linkedin.com/company/27242603/
Author: TheMichaelMatch
My BitcoinTalk Profile: https://bitcointalk.org/index.php?action=profile;u=1326035
Disclaimer: This article was published in terms of the bounty campaign. I am not a project team member or its representative but a supporter of this incredible project.