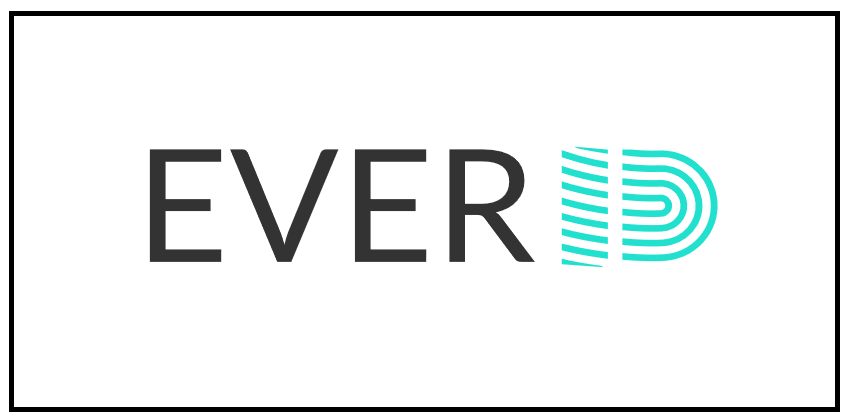 EverID is a platform that provides decentralized digital identity system to store and confirm user identity data, documentation, and biometrics that is available for all the human being from birth to death. It is globally accessible. There is no any requirement to have mobile device to join with this platform.
It provides following facilities to its users.
Device-free identity verification – It provides peer to peer registration with biometric data that allow anyone to enroll into this platform from anywhere without having a device
Seamless value transfer – Since there is a 100% identity, it reduces leakage, fraud, friction, verification, and data access costs.
Total financial inclusion – It creates a path to global access to existing financial services.
Individual empowerment – It provides the total control of their data and provides access to formal economic systems
Institutional efficiency – It reduces the transfer and data storage fees. And it allows to institutional growth in emerging nations.
Economic growth - It empowers over 4 billion people through device less identity verification
The principles of EverID can be identified as,
Inclusion of all individual
Individuals can participate though they have not access to the technology
The system will be available for forever
All individual can be identified separately
All information is stored in the most secure manner
Identity is possess and control by the individual
Identity information per interaction is selectively shared by the individual
No one will control the information of individuals other than them.
There is a resilient system against attack
EverID has created two clear divisions to safeguard all users' identity data and keep user access free and ongoing. They are,
The Identity Network Foundation – It is a non-profit, stewarded identity and value transfer network. Without the consent of individuals, their information cannot be recorded, transferred or used in any manner.
Decentralized Identity Platform – It provides facility to individuals to record, update, store, and transfer value.
EverID can be used in the following circumstances,
In the case of Cash Transfer
In the case of remittance
In the case of Micro-finance
In the case of ID verification
In Medical records
In related to Land – In order to Combine titles, GPS coordinates, and identities to bank and secure land
In the case of Micro-insurance
The total supply of EverID Token will be 800 000 000. It will be distributed in following manner.
Seed, Pre-sale and Bounty – 38%
Team Members, Founders, Board Members, and Advisors - 37.5%
Reserve for community and ecosystem development - 24.5%
So raised fund will be used for the development of network and network applications.
The project is expected to achieve followings in the near future.
Conduct the pre-sale
Launching testnet live
Identifying the Network foundation and completing the target
The project will go live (EverID 1.0 )
Integrating APIs
Transferring money & issuing banking licenses, and SDK
Enhancement of Blockchain Speed
Creating smart contract infrastructure that is available to partners
Enhancements of biometric
EverID is driven toward the success by an excellent team that comprises with highly qualified and well experience nuts. They are experts in BlockChain Technology, Business Development, Marketing, Network security, relationship, and legal matters and so on.
EVERID token
Token ID is a utility token that allows access to the EverID network and applications and services built on it. with 800 million issued ID tokens, it will be purchased by banks, governments, NGOs, large organizations, and users (money senders) who want to access the EverID network. Institutions are given various levels of access to the platform based on how many tokens they hold when users will not be asked to hold an ID to receive a value.
The free digital identity of the device will empower nearly 5 billion people to become part of the global economy, thus facilitating external investment in emerging markets. With a universal and inclusive identity, it will be a catalyst for trillions of dollars of transactions, transfer of value, and cost of identity verification.
Token details
Token: ID
Price: 1 ID = 0.09 USD
Peron: Ethereum
Country: United States
Whitelist / KYC: KYC
Identity Value

Digital identities that can be verified will enable the developing market economy to grow to $ 40 + trillion opportunities.
Target: $ 20M
Pre-sale: August 2018
Token Distribusi

Allocation token

For More Information:
Website : https://everest.org/
ANN : https://bitcointalk.org/index.php?topic=4756978
Whitepaper : https://everest.org/wp-content/uploads/2018/08/Everest_whitepaper.pdf
Telegram : https://t.me/Everestdotorg
Twitter : https://twitter.com/everestdotorg
Medium : https://medium.com/@EverestDotOrg
Reddit : https://www.reddit.com/r/EverestDotOrg/
Bounty Thread : https://bitcointalk.org/index.php?topic=4782378
nataxa093
0x41ed99a6551bCF8B004d142152297266d0A1106a