Dove Network is a peer-to-peer Internet-sharing network that blocks Ethereum to create an Internet Service Provider (ISP) network. With Dove, all users can become ISPs. This makes the Dove Network a global wireless internet provider and brings internet to billions of people since increasing Internet access will lead to incredible global economic growth and unpredictable positive results. Dove Token is an ERC-20 compliant token sold for Token Sales Participants. Dove's platform aim to sell Dove tokens, which will be used to access Wi-Fi Global services and data sharing, to attract future users of distributed apps.

BENEFITS
The platform ensures an easy peer-to-peer model allows you to use your trusted Internet connection in more places than ever before. People in rural areas, tourists from other countries, and many others have access to high-quality Internet as before.
The platform modifies the total price of your internet data by giving you the power to make affordable data universal and free for people to exchange. It is for all mankind and will lead to an exponential leap forward in education, human interaction and global economic prosperity.
The platform approach prevents individuals from purchasing "pay-per-use" and unwanted, wasted data. This new data on demand models is much more efficient and practical. People will use the data they need and sell the excess data to people in need.

PROCEDURES

• Buyers and sellers will register an account to the network
• Provide details such as location and plan specifications
• Configure the plan and start the Smart Algorithm that is powered by artificial intelligence
• Best possible options for transaction are connected to each device
• Transactions are settled automatically depending on what billing cycle was chosen
• Buying, selling or donating can now be done between two connected devices based on their selected plan.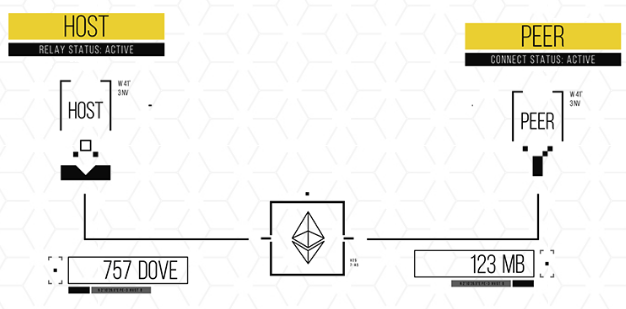 OBJECTIVES
To make the Internet practical and affordable around the world;
-To make high-quality Internet;
Raise the world to a new level of economy, through human life across the planet;

Cheaper deals.
FEATURES
DATA TRANSMISSION
Dove network will use blockchain technology to create transparent system of rules that will set correct conduct and procedures to be followed when transmitting data, this will be made possible by blockchain technology distributed ledger feature which is very scalable and efficient in such matters.
SMART ALGORITHMS
Dove network will eliminate the need of third party between peer to peer transactions on the dove network, this will be made possible by Doves smart algorithms that stores rules that will be used in negotiation data sharing terms of agreement, automatically verifying fulfillment and then executes an agreement where both parties are in consensus
TRADE ENGINE
The dove network will come equipped with a trading engine that will manage data sharing process quality and implement project management solution, the trade engine will also manage customer relationship automatically. This ensure the dove network provides reliable and impartial services which are very important in a large scale decentralized environment.
CONSENSUS ENGINE
The dove network will build a fault tolerant process that ensures that mutual agreement is achieved during the data sharing process among its distributed process and system. Thanks to blockchain technology the consensus engine will be highly scalable to achieve a global adoption and process management in a global scale.
TOKEN DETAILS
A Dove token is a ERC-20 compatible token for Dove Network participants and early supporters. Dove's goal is to attract future users of our decentralized application by selling Dove tokens that will be used for Global WiFi service access and data sharing.
Token Ticker : DOVE
Total Token Supply : 10,000,000,000 DOVE
Current Status : Private
Know Your Customer (KYC) : Yes (Reference KYC Page)
MVP & Technology : Yes (Reference Whitepaper)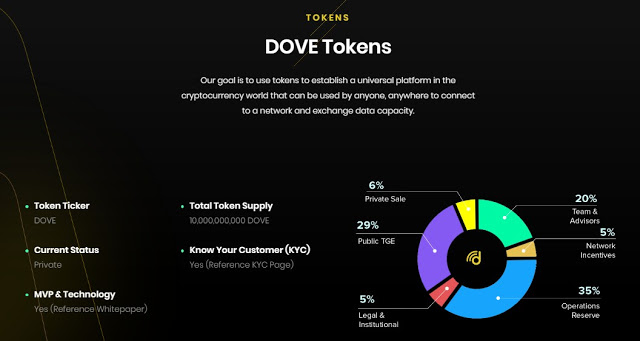 ROADMAP TO SUCCESS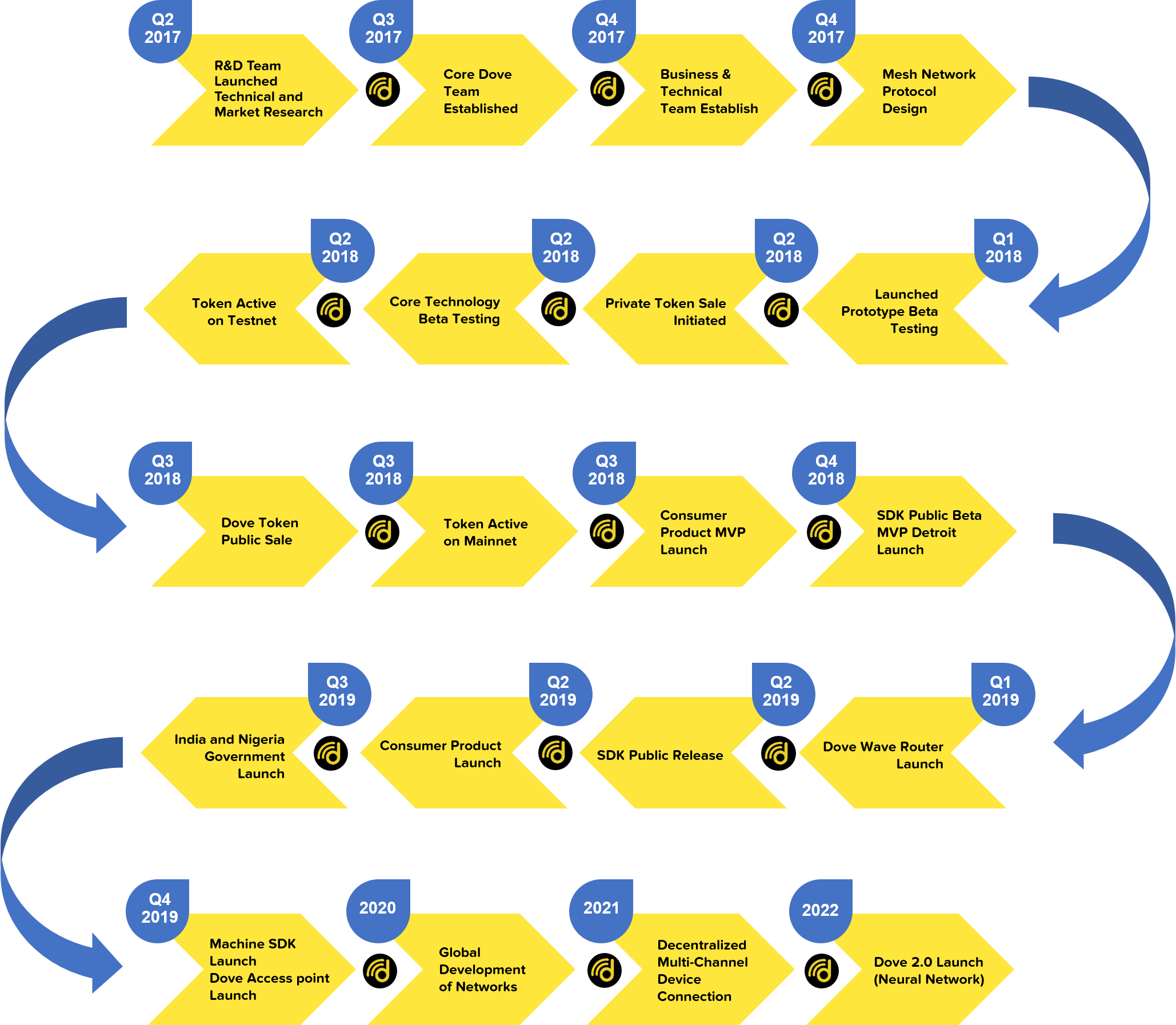 MEET THE BRILLIANT TEAM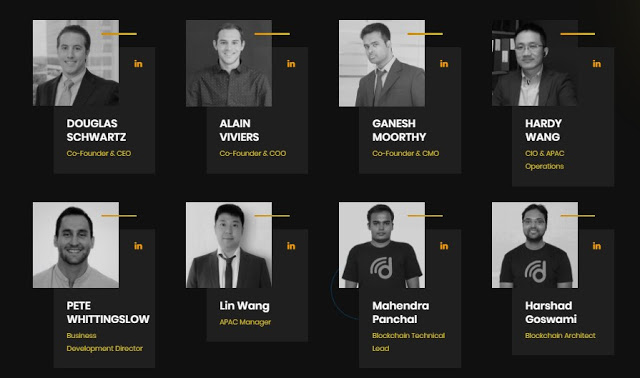 DOUGLAS SCHWARTZ - Co-Founder & CEO
HARDY WANG - CIO & APAC Operations
Nihar Bhagat - Senior Graphic Designer
Nilesh Bhimani - Front-End Developer
Arvind Chakraborty - Front-End Developer
ALAIN VIVIERS - Co-Founder & COO
Chris Halaschek - Main Technical Adviser
BLAKE RAMSAY - Legal Counsel
Eman Hashem Safadi - Strategy Advisor & Blockchain
Yash Shah - Lead Mobile Application Development
Paritosh Mehta - Senior Business / System Analyst
Pavithra Kumar - Developer & Developers Blockchain
Mithlesh Jaiswal - Website & Mobile App Developers
GANESH MOORTHY - Co-Founder & CMO
PETE WHITTINGSLOW - Director of Business Development
Lin Wang - APAC Manager
Mahendra Panchal - Technical Leader of Blockchain
Lalit Patadiya - Back-End Developer
Sunny Kapoor - Android Development Lead
Piyush List - Developer & Developers Blockchain
SANDEEP KUMAR DAS - Back-End Developer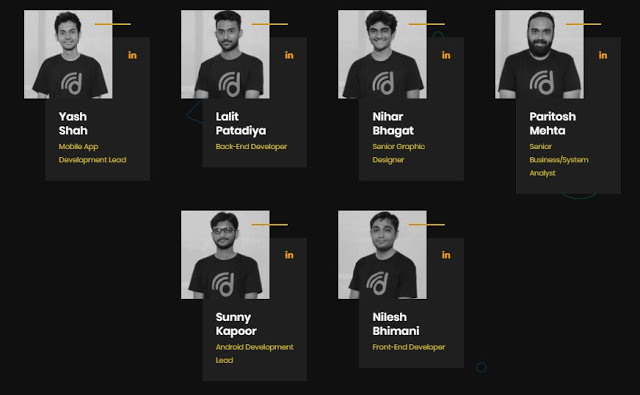 Austin B. Mills - Blockchain Legal Counsel
Vinny Azevedo - Marketing Advisor
Harshad Goswami - Blockchain Architect
ADVISORY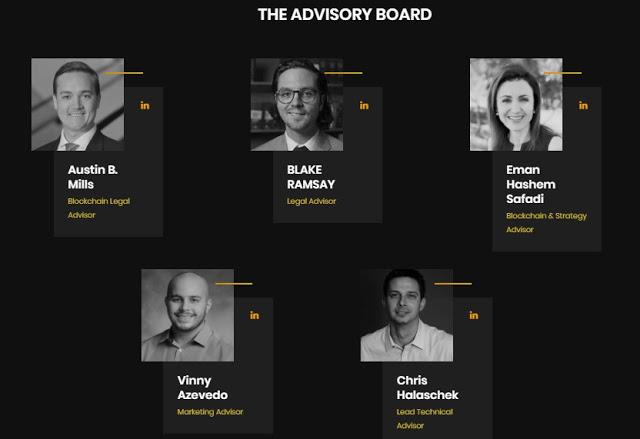 Kind Regards, ensure to join this incredible project.
FOR MORE DETAILS, CLICK/FOLLOW THE LINKS BELOW:
Website: https://dove.network/
Whitepaper: https://dove.network/wp-content/uploads/2018/06/Whitepaper.pdf
BCT Thread: https://bitcointalk.org/index.php?topic=4391471.0
Telegram: https://t.me/dovenetworks
Twitter: https://twitter.com/dove_network
Facebook: https://facebook.com/dovenetworketh
Instagram: https://www.instagram.com/dove_network/
Medium: https://medium.com/@dovenwtworketh/dove-network-worldwide-3fc542680864.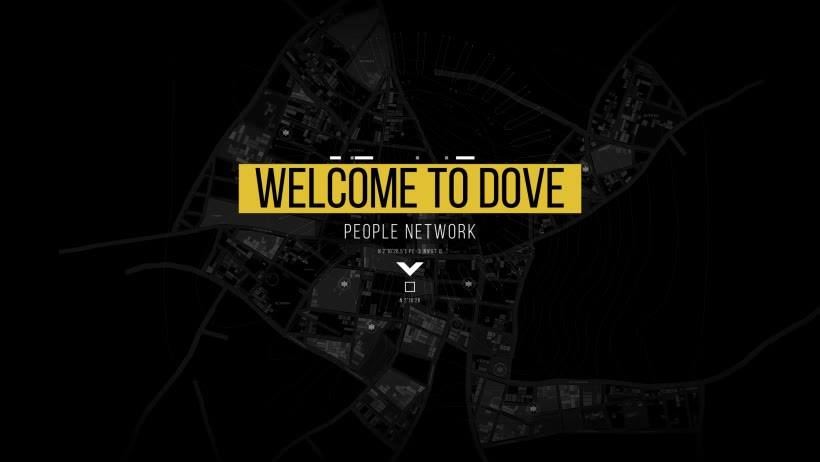 Author: Martilda
Profile link: https://bitcointalk.org/index.php?action=profile;u=1887582
Eth address: 0xd0D5d98857192B3931c831b7B809D47CD830da32