In 2017 the cryptocurrency market saw a massive influx of optimism and popularity. After a market cap increase of over $600 billion, it was no surprise that the cryptocurrency market saw massive media coverage from financial channels, news articles, and stories of instant wealth. Apart from stories of wealth potential, cryptocurrencies gained popularity because they carried the potential for a new era, an era of true transparency and decentralization. This potential for transparency and decentralization seemed hugely unlikely in the digital world, however cryptocurrencies proved to be a force promising to change that. The rise of cryptocurrency and subsequent attention brought to blockchain technology has prompted nearly every industry to evaluate the benefits of integrating the technology into their operations. One such firm at the forefront of blockchain innovation is Webercoin.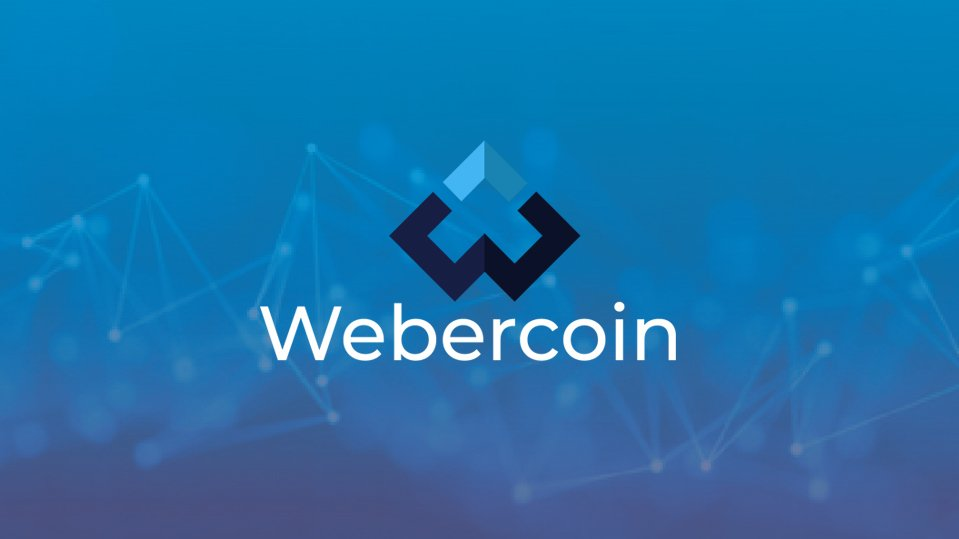 What Is Webercoin?
Webercoin is the token that fuels the WeberHub marketplace which connects businesses to users on an easy-to-use platform rewarding them for engagement on the platform, all within an Ads network system. Using Webercoin, the primary token on the platform, as well as other widely used tokens, businesses connect with their customers better, and customers get rewarded for using the platform.
WeberHub is the platform that brings them together, increasing interaction between businesses and customers, with low-cost advertising and seamless processes.
Problems In The Current Marketplace
In the social media advertising landscape, it is becoming increasingly difficult for users to engage directly with businesses, and for businesses to connect with customers who are interested in what their business has to offer. Businesses find it hard to connect with social influencers and to leverage stronger relationships with them to grow their user base. Also, costs for advertising on traditional social media platforms have skyrocketed, and platforms do not create marketplaces where businesses and users can interact in a seamless and positive way. Users lack privacy as their information on existing social platforms are accessible to external parties.
Solution For Businesses
With Webercoin, businesses can reach customers that are more inclined to purchase from them, and at much lower advertising costs than current social media platforms, giving them increased return on their advertising investment and better relationships with their customers, impacting their bottom line positively.
Solution For Users
Users get access to a wide array of products and services in their localities and beyond, that meet their specific needs, with the opportunity to rate the businesses and get rewarded for doing so.
How Does WeberHub Work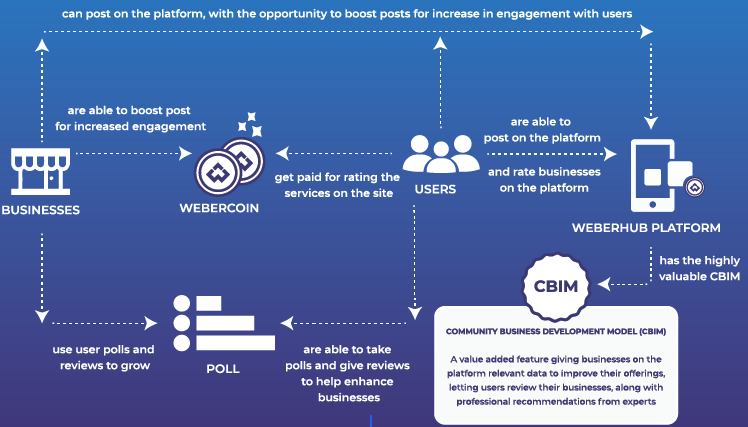 Decentralized App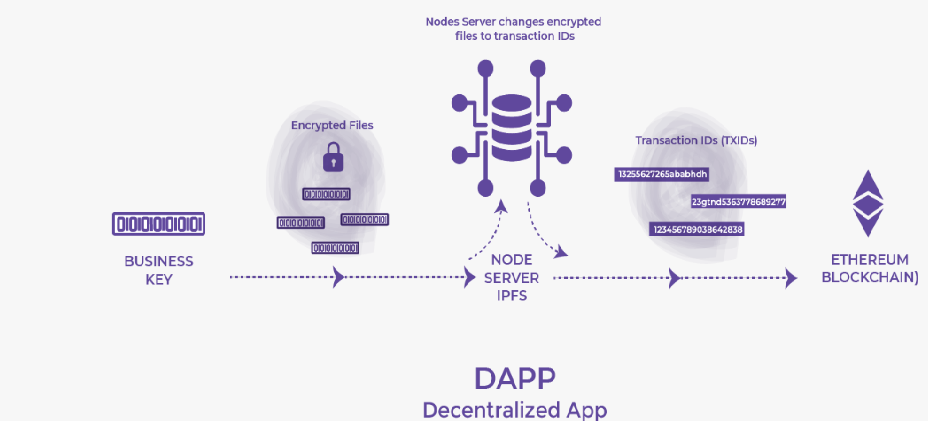 The Webercoin Token (WBC)
The tokens shared on the platform reduce barriers that prevent entry into the cryptographic ecosystem, making it simple and beneficial for non-cryptocurrency users to adopt the platform. The Webercoin token (WBC) is used to reward both businesses and users, enabling them to earn through activities such as rating businesses on the WeberHub platform, whose offerings stand out. The Webercoin token will be used to collect advertising revenue through sponsored adverts.
Token and ICO Details
Token WBC
Platform Ethereum
Type ERC20
Price in ICO 1 WBC = 0.0003488 ETH
Tokens for sale 50,000,000
Investment info
Min. investment 50 USD
Accepting ETH
Distributed in ICO 50%
Soft cap 200,000 USD
Hard cap 20,000,000 USD
RoadMap


Team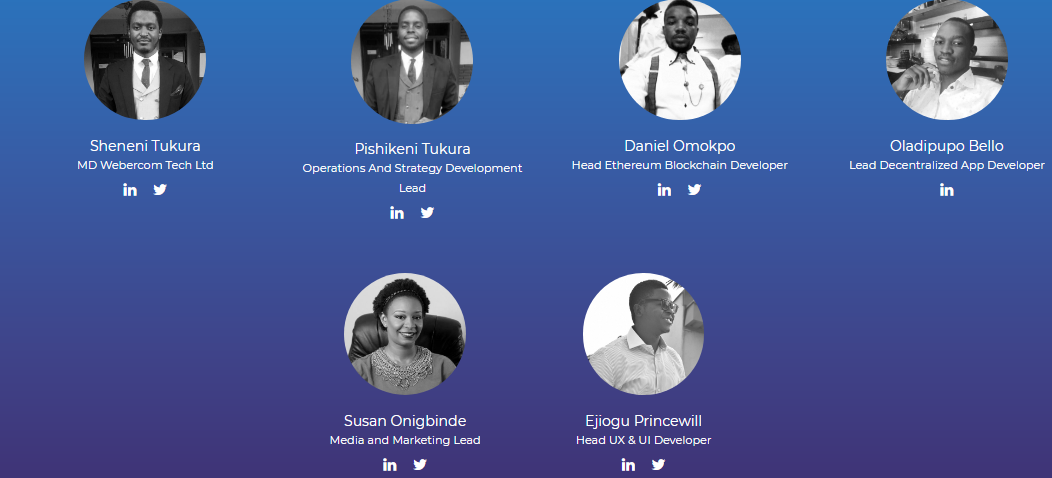 Partners


#webercoin #TokenSale #startup #BountyCampaign #Investment#Cryptocurrency #Exchange #Crowdfunding #ico #blockchain #ethereum
FOR MORE INFORMATION PLEASE VISIT THE LINKS I HAVE PROVIDED BELOW;
WEBSITE: https://webercoin.io/index/
WHITEPAPER: https://webercoin.io/wp-content/uploads/2018/03/Final Litepaper.pdf
BITCOINTALK LINK: https://bitcointalk.org/index.php?topic=4873256
TELEGRAM: https://t.me/joinchat/Edg_FBJ30a-jrBSNr5aaHQ
TWITTER: https://twitter.com/webercoin
FACEBOOK: https://web.facebook.com/webercoin/
YOUTUBE: https://www.youtube.com/channel/UCgK16rllpLAM3mgTQWkMBlw
INSTAGRAM: https://www.instagram.com/webercoin/
Author: BrainerdPaul
BitcoinTalk profile link: https://bitcointalk.org/index.php?action=profile;u=1680409