The influx of people into the cryptocurrency market has made an astronomical rise in the adoption of blockchain technology. Numerous supporters, investors from different field of professions and businesses around the world have embraced new technological innovation which has helped reshape the world. One firm at the forefront of this innovation is FUZEX which has developed a platform which will revolutionize the way we pay. Fuzex is creating an e-card, where one can store all cards (credit, debit, reward cards) in only one card.
ABOUT FUZEX
FuzeX is a project with the aim to revolutionize the way we pay. They are creating an e-card, where one can store all cards (credit, debit, reward cards) in only one card. They will be also integrating cryptocurrency which can allow you to pay in real stores by using the FuzeX card. They are currently working on a prototype and some videos(Check above) showing how the FuzeX card might look like as well as how it will work. Please watch the video above to get a better image of this project.
The real-world usability problems associated with cryptocurrencies have encouraged a number of companies to tackle this challenge. This particular challenge is a worthy cause as real-world usability is a major hurdle in establishing cryptocurrency's legitimacy as a reliable and widely adoptable form of payment. Many of the contenders in this space have approached it with prepaid card solutions. While a logical approach, use cases can be limited to just a couple cryptocurrencies and acceptance by a limited number of merchants, thus, hampering adoption.
FuzeX is looking beyond. It seeks to deliver an innovative user experience as well as solve the cryptocurrency acceptance problem by introducing the FuzeX Ecosystem. There is a whole ecosystem built by the FuzeX Card, the FuzeX Wallet and the Fuzex Exchange. In the personal ecosystem you can associate to the cardnup to 15 cryptocurrency's wallets, up to 10 debit/credit cards, and 5 discount/bonus cards. The cryptocurrency, FIAT exchange is done in real time with help from the FuzeX Exchange, so you can use your card anywhere anytime you want. Make spending all forms of currency (fiat, rewards, cryptocurrency), user and merchant friendly. You open your wallet and there they are: BTC, ETH, DASH, NEO, SALT etc.
FUZEX AND BLOCKCHAIN TECHNOLOGY
The FuzeX Blockchain enables real time exchange and functions as our backend support for our FuzeX Ecosystem. Armed with the technical know-how of engineers, blockchain specialists, programmers along with experienced marketing and business developers, the FuzeX's team is dedicated to bringing future technology and solutions today. Apart from the usual magnetic strip and chip, this card also includes a small low energy screen, three buttons for some controls and a battery, Safety is the keyword this days and FuzeX didn't want to stay behind, so they provide some features like two factor authentication both on the card with a PIN as in your mobile with an App password. There is also an option to connect your card directly to your phone thru Bluetooth and the card will only work if this connection is available. As said before you get a small display screen on your card, where you can see your digital resources and balance.
FUZEX'S ECOSYSTEM
The FuzeX ecosystem have created room for real-time exchange of cryptocurrency meaning users are now able to spend their cryptocurrency anywhere and anytime they feel like.
The FuzeX ecosystem is divided into:
The FuzeX Card.
The FuzeX Wallet.
The FuzeX Exchange.
FUZEX CARD
The FuzeX card has all the features of the standard Fuze card with multi-cryptocurrency integration. This card has the same size and thickness as the normal credit or debit card and can store and manage up to 30 cryptocurrency accounts.
Once users have connected their various accounts (credit, debit, rewards or cryptocurrency) to the FuzeX Ecosystem through their FuzeX Wallet app, they will be able to pay with their FuzeX Card without the trouble of having to pull out their smartphones. Furthermore, the FuzeX Card pairs with the FuzeX Wallet to function as a hard wallet storage of private keys. Fragmented private keys are encrypted and stored between the FuzeX Card and FuzeX Wallet. The private keys are only accessible by unlocking the FuzeX Card (via a pin on the card) and FuzeX Wallet (via an account password).
Features of FuzeX Card
Choose & manage the cryptocurrency you want to use
Check balance & real time exchange rate
Supports 2FA security measures
Hold various type of cards: Credit/Debit/ Prepaid card
Store membership cards: QR code, Barcode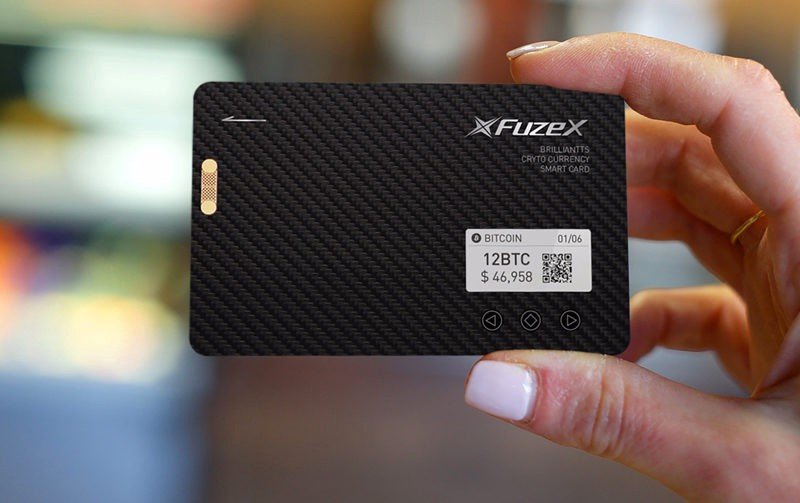 Payment with FuzeX card will be implemented by using the existing legacy payment network just like a regular debit card that we daily use. On the surface, neither the cardholder nor the merchant will notice any difference
This is how the card is build with its components: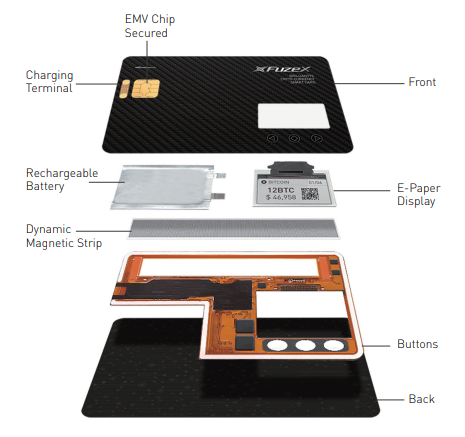 FUZEX WALLET
This is the hub for the FuzeX card and accounts management, this app allows users to store, spend, receive, and transfer tokens with the real-time exchange rate clearly displayed.
Features of FuzeX Wallet
Create & manage accounts
Check real-time exchange rate and transaction history
Supports 2FA security measures
Add & manage payment cards
Track location of the card if lost, misplaced or stolen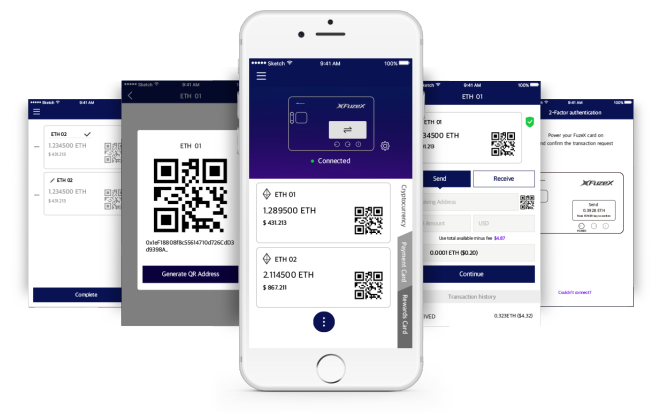 FUZEX EXCHANGE
The FuzeX Exchange is the core mechanism bringing world-wide cryptocurrency to reality. The goal is such that users spend cryptocurrency on their FuzeX card, as they would on a regular card, and merchants receive fiat currency (USD, Euro, Yen, any local currency) as they currently do. In fact, besides, the eye-catching futuristic look of the card, merchants would not know the difference.
This is accomplished by accepting the cryptocurrencies FuzeX card users select to use in the FuzeX Exchange, then release the respective fiat currency to the merchant based on the market exchange rate. They adopt their FuzeX card to issuer standards and pay merchants in fiat currency. In doing so, they eliminate unreasonable overhead and resources required for individual cryptocurrencies to establish contracts with individual vendors for cryptocurrency payment acceptance, thus, bridging the gap between cryptocurrency payments and fiat payments.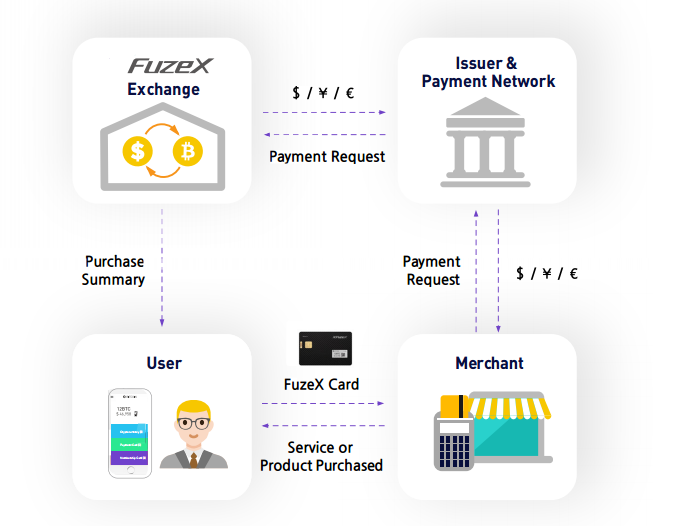 BENEFITS OF THE FUZEX CARD
The Future Payment
ANYTIME, ANYWHERE
Real-time exchange rates mean that you can spend your cryptocurrency anytime, anywhere you like.
SIMPLE
Cycle through your cyrptocurrency, debit,credit and reward accounts on the E-Paper display to select your method of payment.
CLEVER
Store up to 15 cryptocurrency accounts,10 credit or debit cards and 5 reward cards all in one clever e-card.
SECURE
Two-factor authentication,loss prevention and an on-card key code give you the peace of mind to spend securely.
FUZEX TOKEN DETAILS
In order to bring our full vision and solution to market, FuzeX is launching a Token Sale Event to fund further development of the FuzeX Ecosystem. The FuzeX Tokens (FXT) are ERC20 tokens and will be distributed up to 4 weeks after the Token Sale. The FuzeX Token Sale is available through our website: http://fuzex.co
Token Distribution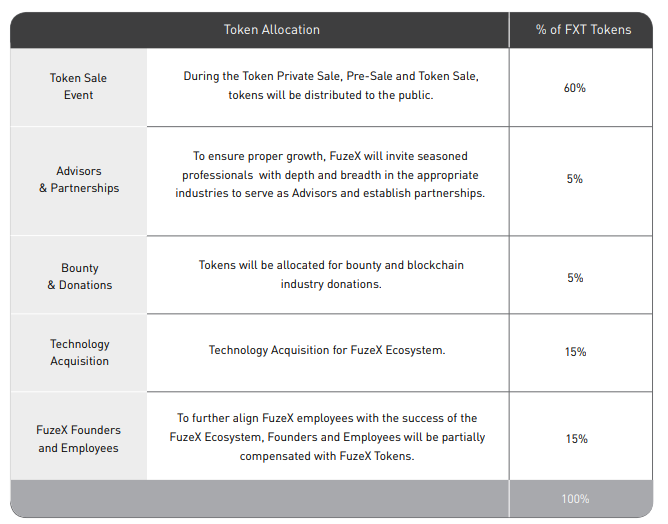 ROADMAP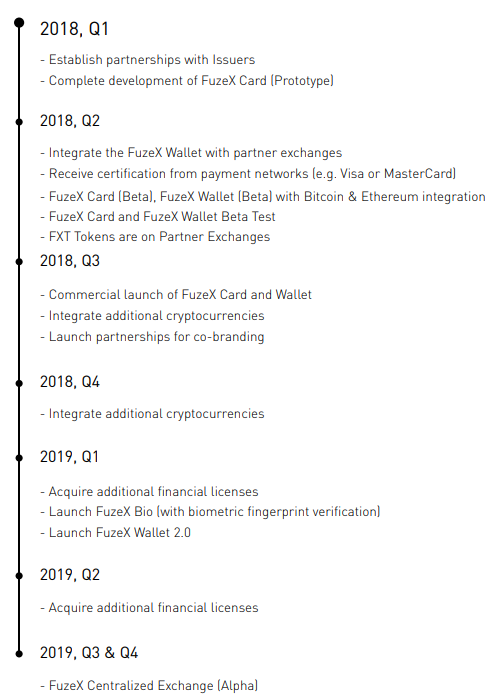 TEAM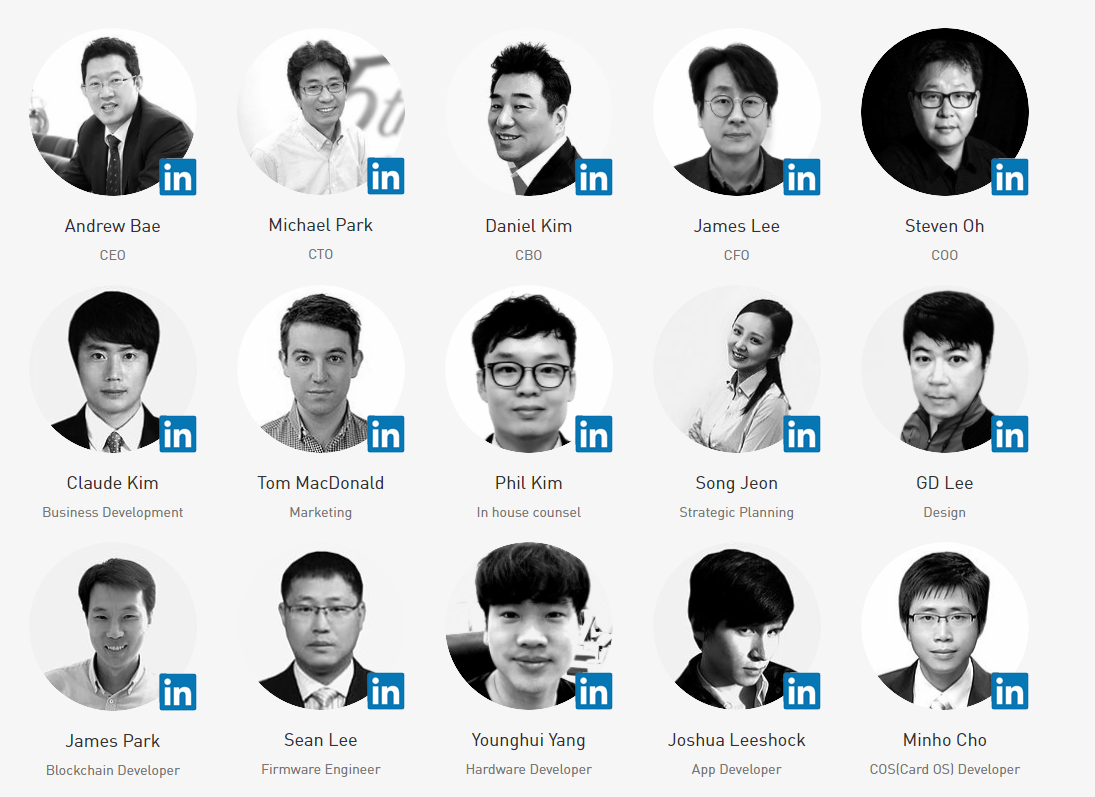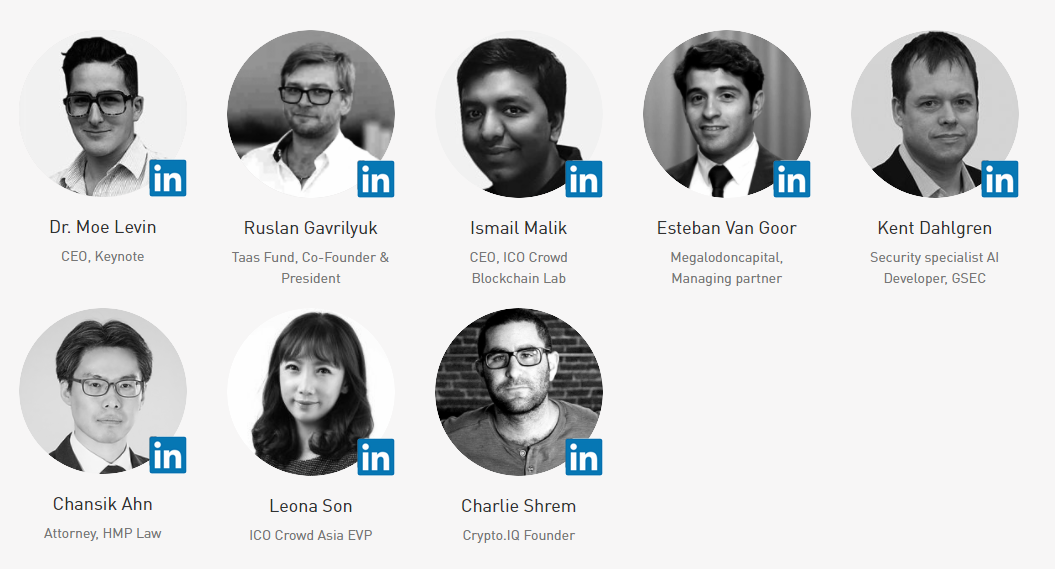 FUZEX PARTNERS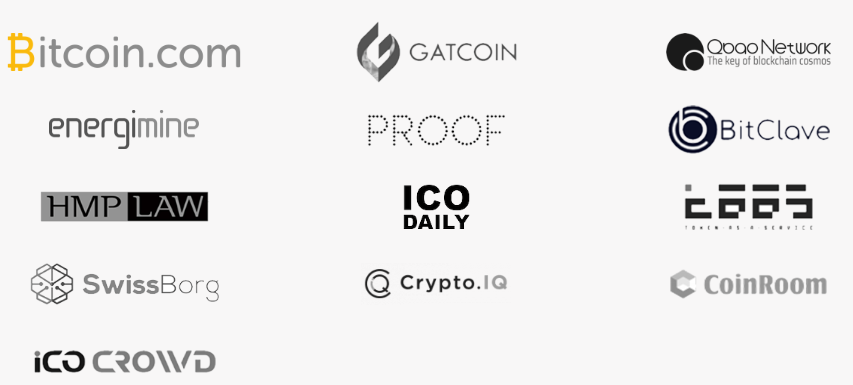 FOR MORE INFORMATION PLEASE VISIT THE LINKS I HAVE PROVIDED BELOW;
Website: https://fuzex.co/
Whitepaper : https://fuzex.co/wp-content/uploads/2018/01/FuzeX_whitepaper.pdf
Facebook : https://www.facebook.com/fuzex.co
Twitter : https://twitter.com/fuzex_co
Telegram : https://t.me/FuzeX
Slack : https://fuze-slack-inviter.herokuapp.com/
Medium : https://medium.com/fuzex
Author: BrainerdPaul
BitcoinTalk profile link: https://bitcointalk.org/index.php?action=profile;u=1680409