EMMARES stands for Email Marketing Rewarding System, and is a project that aims to improve how the email is used. When choose to sign up for EMMARES ensures that email marketers reach their targeted clients who are specifically interested in what they say and also benefit email recipients to more quality content and less spam. Emmares's mission is to to make the world spam-free and play a major role in uncovering the possibility of dynamic content evaluation and intelligent delivery systems.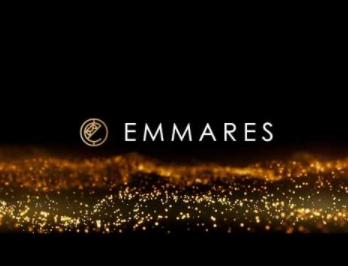 EMMARES platform help connect high-quality email content with interested recipients by expanding audience for marketers email and spam only slightly with the desired content to the recipient. Emmares has an objective to improve email marketing content and ensure email marketers will be compelled to consistently produce better content over time. Trusted evaluations will help us all to minimize spam. The platform encourage better quality content, low frequency, content and evaluation of a fair system and also rewarding highly profitable marketers email (sender) and the recipient of the email (basically everyone who uses email).

EMMARES platform help minimize spam and evaluate content quality and email marketers can take advantage of the system and generate targeted leads based on the quality content. The platform is powered by Blockchain technology to provides security and transparency to the operation. Ethereum Smart Contract is utilised for building trust between the independent evaluators and the digital marketing campaign managers. A/B testing, engagement maximization measures and various other tracking tools exist on the platform for the marketers to decide the kind of campaign they wish to create. The EMA token is the utility tool for rewards and fees on the platform. You can choose your quality and type of content on the platform and thereby earn the tokens by evaluating emails.
TOKEN/ICO DETAILS
Token code: EMA
Technology platform: ERC20 by Ethereum with smart contract
SOFT CAP: 2,000,000 US
HARD CAP: 22 500 000 USA
Total tokens: 500 000 000 EMA
Price: 1 CBT = 0.12 USD (Price in USD)
Minimum Purchase Amount: 0.1 ETH
Payment method: ETH
TOKEN DISTRIBUTION
Total: 180 000 000 EMA, of which:
51% pre-slale & official ICO
23% encouraged to open a new account
17% for team development
5% for future strategic partners, ambassadors
3% pre-cumulative contribution, mentor
1% bounty.


FUNDS USAGE
THE TEAM
The team behind EMMARES is largely based out of Slovenia. There are 3 co-founders, with 12 staffs under them.

ROAD MAP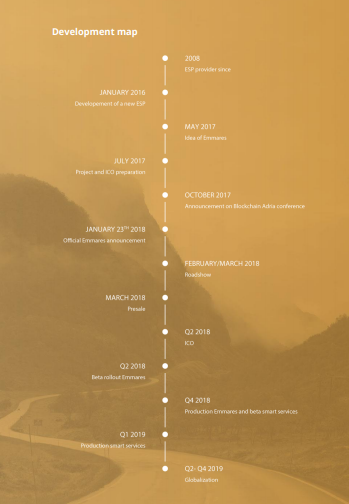 FOR MORE DETAILS, CHECK OUT THE LINKS BELOW:
Website: https://emmares.io/
Whitepaper: https://emmares.io/whitepaper.pdf
Telegram: https://t.me/emmares
Twitter: https://twitter.com/emmares_io
Facebook: https://www.facebook.com/emmares.io/
Published by: Harleyberry
Bitcointalk profile link: https://bitcointalk.org/index.php?action=profile;u=1620264
Eth Address: 0x2F646B6A6085d34B0Efc88C1b0DCaa8B3af2E53C