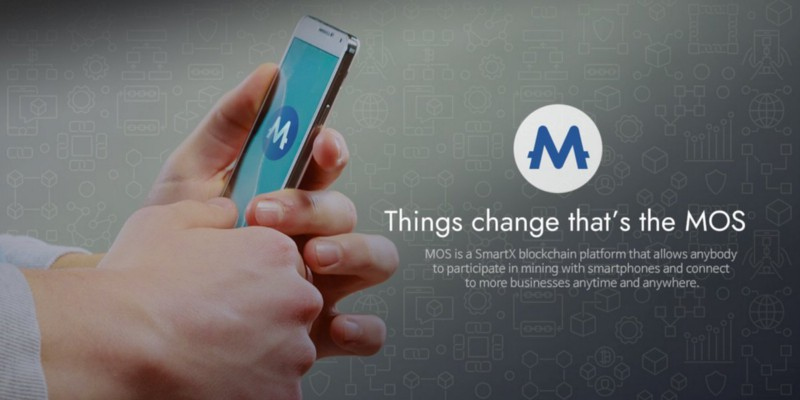 What exactly is MIB?
MIB is a Mobile Integrated Blockchain platform as it's name implies, it is a new SmartX blockchain platform that provides everybody the opportunity to get involved with mining through smartphones and also, to make it easy for people to connect with businesses in a much easier way. MIB has focused on the fundamental solution of maintaining an agile and sustained blockchain network with continuity in the long term, to expand features like a robust platform, and to distribute and maintain nodes with a low cost. With 'Smart Mining', it reduces the power consumption by about 15,000% compared to the existing method by significantly lowering the high power consumption, which is a critical issue in mining. Therefore, it reduces the cost of maintaining the blockchain and the social cost.
This solution will improve mining participation in areas with unstable power production, such as Central Asia, Africa, South America, and South East Asia. Even in countries where extensive mining is taking place, the SmartX blockchain network can bring a significant reduction in the extremely high power consumption rate that often causes social problems, resulting in social cost savings needed to maintain the blockchain.
MIB mobile cryptocurrency ecosystem can be proposed to many cryptocurrencies that have lost their original functions due to mining and blockchain-based technical difficulties, enabling them to improve smoothly and continuously.
MIB coins use a mobile-based platform, which requires only the minimum amount of power consumed in everyday life. This is because MIB coins only need the power by mobile CPUs compared to the vast amount used by BITCOIN.
The Aim
It aims at decentralizing the mining by enabling areas where power generation is not enough such as Central Asia, Africa, South America, and Southeast Asia to participate in mining. MIB Coin will grow into a real cryptocurrency used by people around the world as the means of exchange, payment, saving, value evaluation function and communication of hard currency.
The Vision
MIB's vision is to functional both as a blockchain platform and a subsidiary currency, to create and expand an ecosystem, share its system and offer a low-cost, highly efficient network.
The Goal
MIB' goal is to expand into diverse businesses with the SmartX blockchain platform built for mobile devices.
Together with the optimization of decentralized technology, MIB will be at the center of connecting with meaningful businesses in the real world while creating a new world of opportunities.
Features of Mib Coin
Mib Coin is available only on smartphones due to the refusal to use GPU and ASIC methods. Due to the distribution of the hash-speed with the use of artificial intelligence, a user's smartphone is reliably protected from overheating. Mib Coin withstands the necessary amount of calculations for high-quality extraction of the required volume of cryptocurrency. The power of consumed energy is reduced by more than 99%. Thus, with a smaller consumption of kilowatts, a miner gets great opportunities to work with cryptocurrency with mobile access to the private office.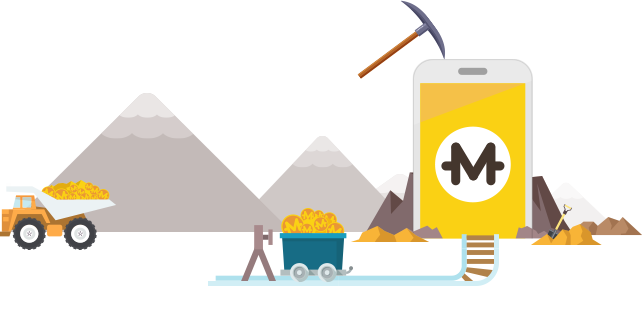 THE UNIQUENESS OF MIB COIN
Versatile ecosystem
Eco friendly mining
Sustainable development
Smart mining method
The SmartX BLOCKCHAIN PLATFORM
SmartX will support creating and executing smart contracts, which in turn are changing the way agreements are made since you do not need an intermediary because the contracts themselves follow specific rules and are automatically executed on their own terms. This allows for a multitude of applications such as insurance contracts, distribution of profits and endless possibilities.
More significant opportunities to participate in mining are given to more countries and people by using smartphones which are already available all over the world in billions.
The problem of polarization characterized by the concentration on specialized mining firms or specific nations can be resolved by distributed mining. Mining today is becoming monopolized by large miners with infrastructure and funding and countries with a seamless power supply are becoming the major markets. Cutting back high cost of ASIC and GPU mining methods into a more economical mobile-based method, the power consumption rate is markedly decreased resulting in the most effective P2P network with a minimum cost. MIB mobile cryptocurrency ecosystem can be proposed to many cryptocurrencies that have lost their original functions due to mining and blockchain-based technical difficulties, enabling them to improve smoothly and continuously.
MIB coins use a mobile-based platform, which requires only the minimum amount of power consumed in everyday life. This is because MIB coins only need the power by mobile CPUs compared to the vast amount used by BITCOIN.
The SmartX blockchain platform is expected to become a globalized cryptocurrency that reduces blockchain's maintenance cost remarkably by applying a lightweight mobile-based hash algorithm aiming for convenience, economy and popularity. This will not be a simple platform change but a change of the cryptocurrency ecosystem.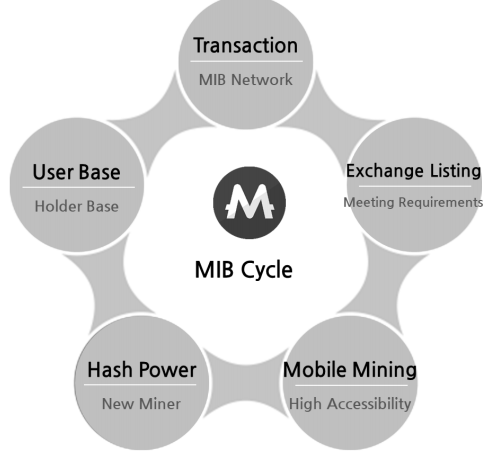 MIB SmartX Blockchain Platform Structure: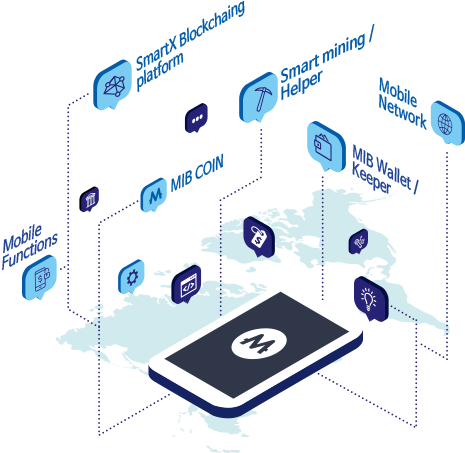 It is not a dedicated mining machine (ASIC or GPU). It is mining on the smartphone.
Mining that was exclusive to only certain countries and companies are now available to all. Everyone can participate.
An eco-friendly, low-power energy-based mining method solves excessive power consumption issues.
Keep it at a minimal cost instead of existing high cost blockchain networks.
In addition, a variety of tokens will be created on the SmartX Blockchain Platform MIB platform.
HOW IT WORK?
The MIB Coin (www.mibcoin.io) is designed to be mined specifically on mobile devices and can not be mined by powerful mining machines. Mining MIB Coin requires 99.24% less processing power compared to traditional miners, requires very little electricity and the total cost of the process is reduced in a way never seen before. This is simply fantastic because it goes beyond cost reduction by being totally eco-friendly and sustainable. Mining will be accessible to everyone from anywhere with an internet connection from smartphones. Just download the app from the app store, register and start mining. It's fast, no need to know programming or handle complicated settings that even a 5-year-old could do. The process is completely safe and involves no risk of damage to devices.
Anyone can mine with a smartphone. Benchmark your smartphone and allocate a hash rate. MIB is designed so that your smartphone is able to withstand the computational complexity required for mining and protect your smartphone from overheating and damaging the hardware. It`s possible with one smartphone.Reduced power by 99.24% compared to existing mining machines.
TOKEN AND ICO DETAILS
MIB tokens were issued in the amount of 600 million. 300 million MIB are allocated for sale. The pre-sales have already been completed, and at the moment the project is at the crowdsale stage. Until August 10, investors have the opportunity to purchase the cryptocurrency at a price of 1,200 MIB for 1 ETH, which is equivalent to buying 1 token for $0.5. The minimum purchase amount is 1 MIB. You can buy the cryptocurrency with the help of BTC and ETH. The project's softcap is $10 million, the hardcap is $25 million.
Investment collected during the ICO is planned to be directed mainly to further technological development of the project (35%) and reserve (35%). The rest of the funds will be spent on expenses and bounty-campaign.
Token Details
Token name: MIB
Platform: SmartX Blockchain
Token price: 1 ETH = 1200 MIB
Total supply: 600,000,000 MIB
Public ICO: Jul 20, 2018 ~ Aug 10, 2018
MIB Allocation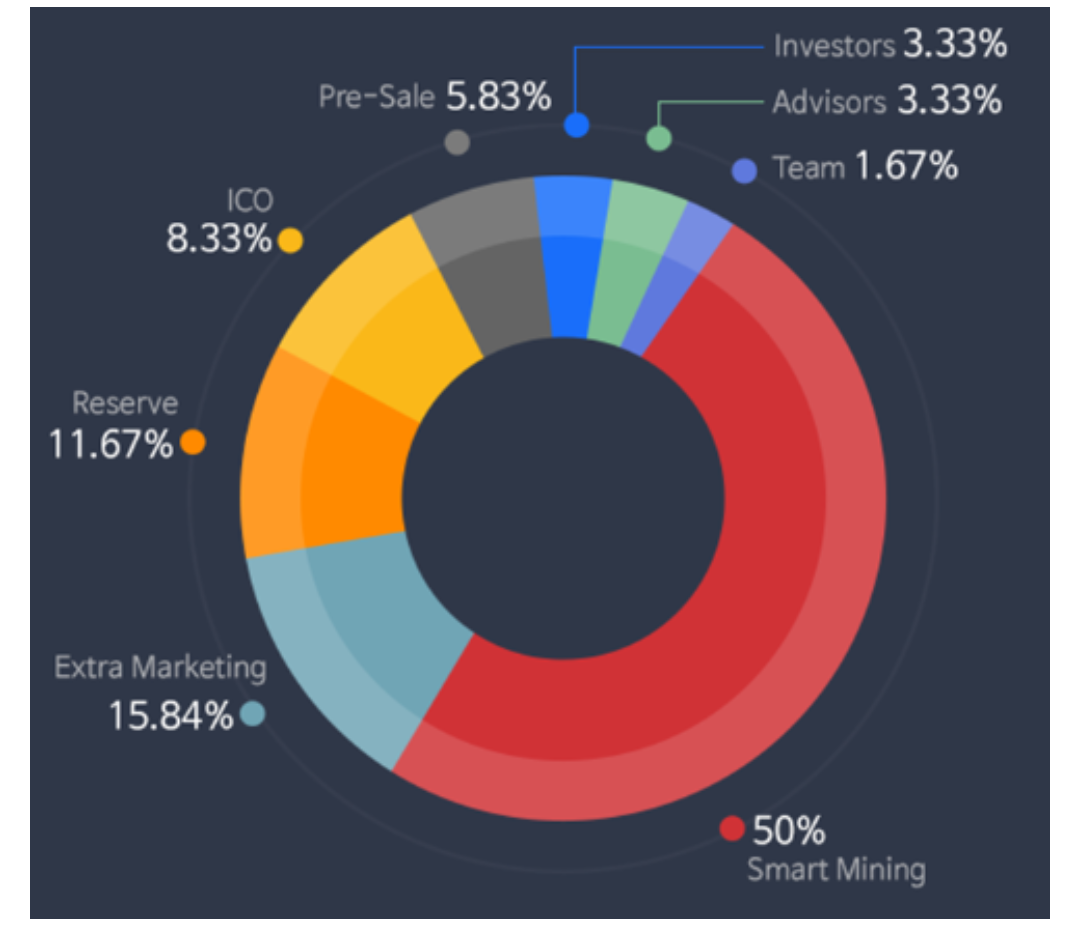 50% of MIB Coin is allocated as Smart Mining and is available to anyone easily.
27.51% of MIB Coin is used for the maintenance and management of MIB' network ecosystem. More specifically,
11.67% for Reserve and 15.84% for Extra Marketing.
22.49% of MIB Coin is distributed to MIB Pre-Sales, ICO, and the stakeholders. More specifically, 5.83% for Pre-Sales, 8.33% for ICO, 3.33% for the investors, 3.33% for the advisors, and 1.67% for the team are distributed
Use of Proceeds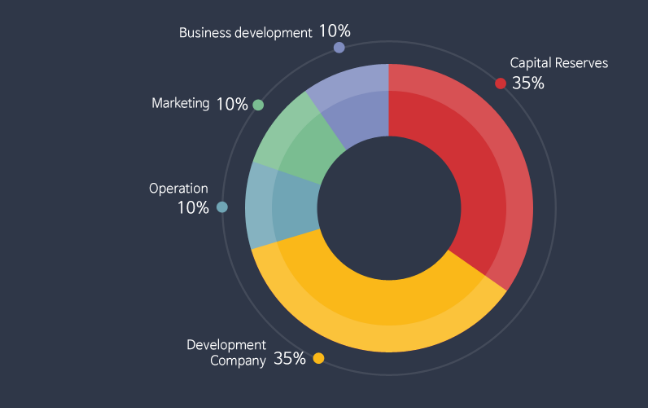 35% will be kept in capital reserves
35% will be used for technology development of SmartX Blockchain, Smart Contract, DAPP, token platform, connected platform and security.
10% will be used for the operational cost of marketing, accounting, legal and regulatory purposes
10% will be used for MIB's global marketing, social media and branding
10% will be used to establish strategic partners, offices, and business development around the world.
WHY YOU SHOULD CHOOSE MIB?
Mib Coin mobile application is very convenient to use. To get started, you need to download the application, install it, go through the mandatory registration procedure and you can start working. For each new user, a personal account is formed on a separate node, which prevents the possibility of a mass hacker attack on the project database.
Mib Coin is based on blockchain technology, which reliably saves all information and assets of a user by storing information on unrelated resources. Earlier, the project was available only in several countries, but now thanks to the active work of programmers, every inhabitant of the planet can begin mining on the platform. The project has already successfully passed the beta testing of the mobile version and is available for iOS and Android.
It's no secret that for the successful operation of a miner, the costs for electricity are of great importance. The project developers use renewable energy sources to reduce energy costs and the burden on the ecology of our planet. Taking into account that the smartphone's processor is far from the stationary working processor, the project creators provided protection of smartphones from overloads using SmartX Blockchain Platform MIB technology.
All transactions on the project are carried out using smart contracts, which ensures a high speed of operations. Mib Coin allows conducting more than 50 thousand transactions per second and is not inferior in power compared to a stationary computer.
The creators of the project provided for the availability of a technical customer support service. Now each user can apply for quality advice to project specialists in a non-stop mode.


ROADMAP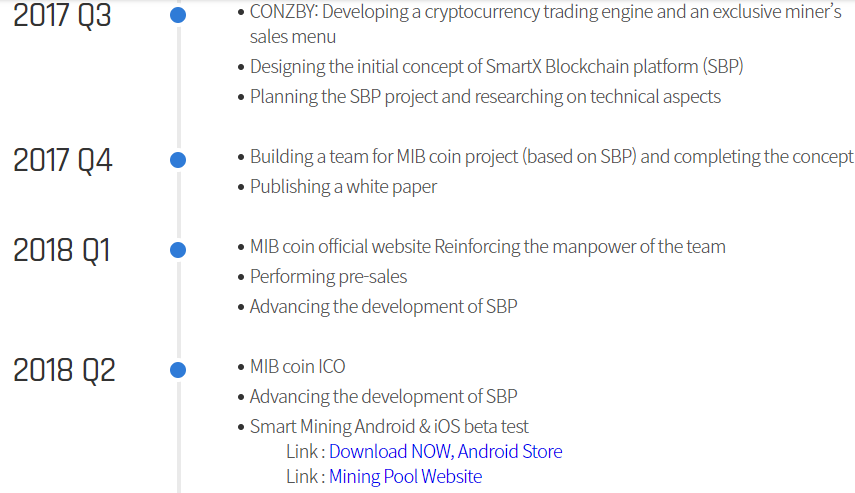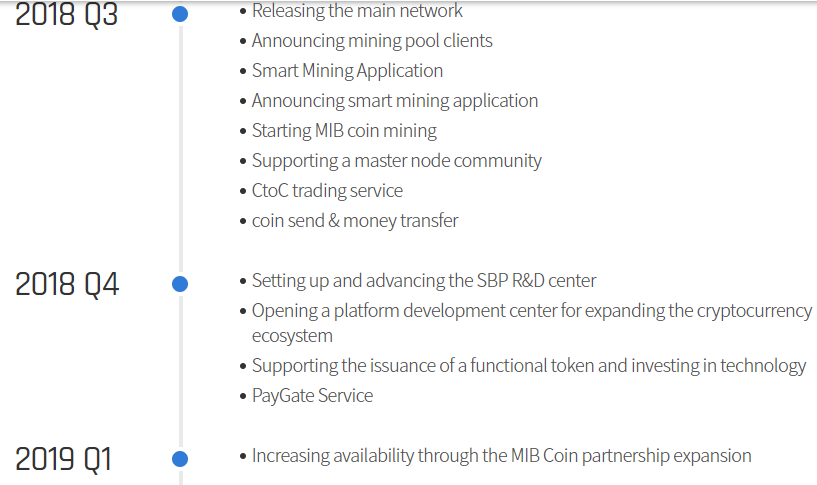 2017 Q3
CONZBY: Developing a cryptocurrency trading engine and an exclusive miner's sales menu
Designing the initial concept of SmartX Blockchain platform (SBP)
Planning the SBP project and researching on technical aspects
2017 Q4
Building a team for MIB coin project (based on SBP) and completing the concept
Publishing a white paper
2018 Q1
MIB coin official website Reinforcing the manpower of the team
Performing pre-sales
Advancing the development of SBP
2018 Q2
MIB coin ICO
Advancing the development of SBP
Smart Mining Android & iOS beta test
2018 Q3
Releasing the main network
Announcing mining pool clients
Smart Mining Application
Announcing smart mining application
Starting MIB coin mining
Supporting a master node community
CtoC trading service
Coin send & money transfer
2018 Q4
Setting up and advancing the SBP R&D center
Opening a platform development center for expanding the cryptocurrency ecosystem
Supporting the issuance of a functional token and investing in technology
PayGate Service
2019 Q1
Increasing availability through the MIB Coin partnership expansion
TEAM




For more information, please visit the links i have provided below;
Website: http://www.mibcoin.io/
Whitepaper: https://drive.google.com/file/d/1V0J0kHNkpMDcPCZEGVtZhbAA_UAsfijl/view
Twitter: https://twitter.com/mibcoin
Facebook: https://www.facebook.com/mibcoinio/
Telegram: https://t.me/joinchat/DNeZgA-RivbU3EOQfl-wIQ
KakaoTalk: https://open.kakao.com/o/gm886XL
Author: BrainerdPaul
BitcoinTalk profile link: https://bitcointalk.org/index.php?action=profile;u=1680409