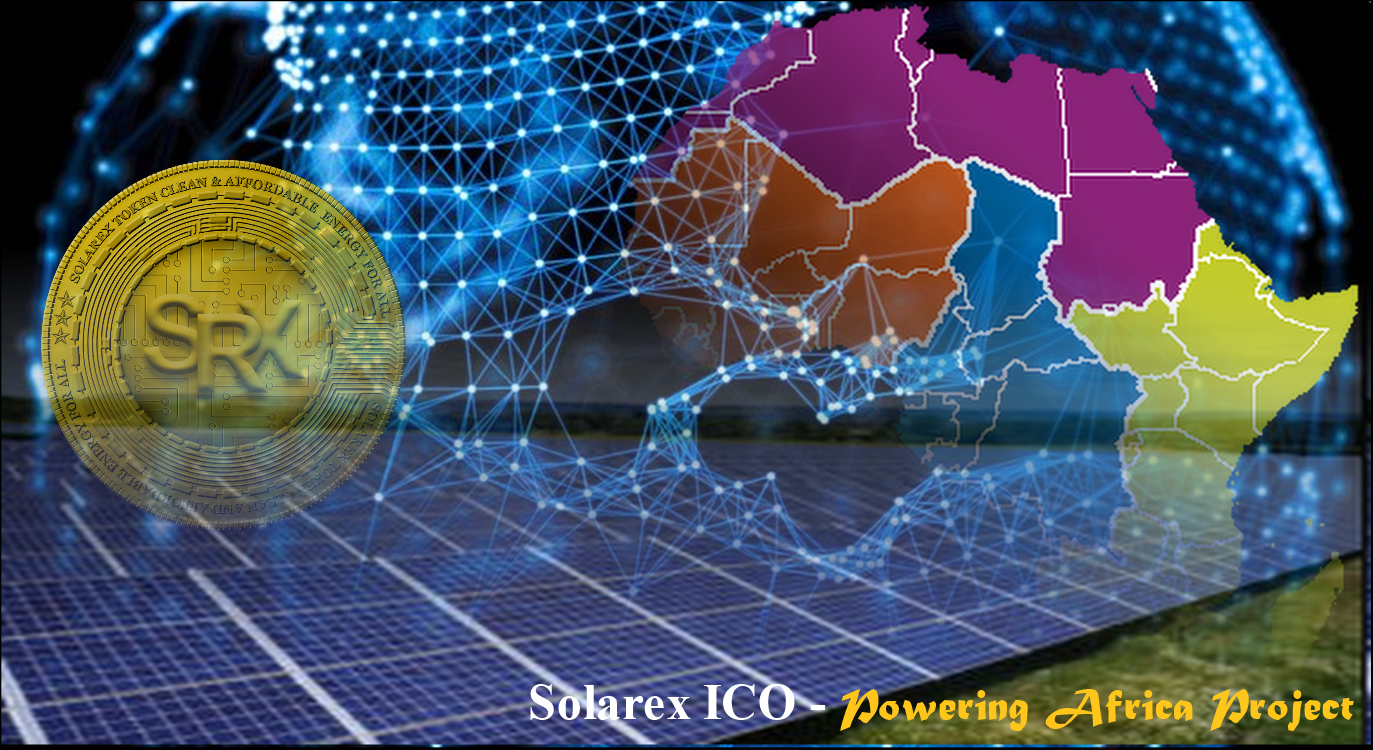 Cryptocurrency has emerged as the true saviour for the users of the digital world and has provided us with a new hope of trust and transparency. The market capitalization and the number of users across the world is a clear indication of the popularity of Bitcoin in such a short span of time. A few years back nobody cared about cryptocurrencies but the situation has totally changed today. People, governments and business have become interested in the cryptocurrency and the technology behind it. Basically the rise of cryptocurrency and subsequent attention brought to blockchain technology has prompted nearly every industry to evaluate the benefits of integrating the technology into their operations. One such firm at the forefront of blockchain innovation is SOLAREX
You may be contemplating on the crypto coin that will be best for your investment. You might have even found yourself investing in one of these Cryptos but you did not gain your profit as you expected because, some developers, after hitting their target and making a huge sum of money, dropped the project, and left investors in the middle of no where. All hopes are not gone. Lets start a new page in you new or next journey to investment for profitable earnings. I will be introducing you to the solarex project which aims to generate energy through photoelectric solar power plants and distribute it to households and businesses, through the use of cryptocurrencies and the use of IoT theories (Internet of things).
ABOUT SOLAREX
Solarex aims to generate energy through photoelectric solar power plants and distribute it to households and businesses, through the use of cryptocurrencies and the use of IoT theories (Internet of things). The Solarex energy solution aims to become the largest, most efficient and sustainable solar energy provider in Africa, offering energy at an affordable price for all, setting a new standard for energy consumption and focusing tirelessly on customer satisfaction at all times. The Powering Africa Project is a disruptive, decentralized and democratised solar energy project with the purpose to build a solar energy ecosystem that is clean and affordable for everyone.
In a continent with vast resources, 645 million Africans lack access to energy, and the number continues to rise as the population grows, the situation in Central Asia is also pathetic, with some people only gaining access to one or three hours of electricity a day. The truth about global energy penetration is that African countries are among the top 10 in terms of worst access to electricity.
The Solarex project will launch an innovative solar power solution based on block string technology with the Solarex utility token on the Ethereum platform. As demand for solar energy increases rapidly, there are greater opportunities to build large businesses for the future. The goal is to provide much-needed financial support for a clean solar energy solution of maximum value. As a trustworthy company, they encourage blockchain adoption and offer a safe and easy way to take part in the future of financial markets. The SRX stages permit including in a basic and advantageous approach to utilize the full assets of the most present day and propelled advances existing these days.
SOLAREX ECOSYSTEM
Solarex is building a robust system that is based on Blockchain Technology.
The Solarex ecosystem is innovative, disruptive and democratised system that will definitely improve the living condition of the people of Africa and billions of lives all over the world. Solarex is a new generation hybrid start-up solar power provider backed up by the latest Blockchain technology and crypto-currency enabled transaction systems.
We are committed to utilizing this unique disruptive digital energy solution to improve lives of Africans the majority of whom have been deprived access to constant power supply for decades.
The business model is designed to set up off-grid solar farms in the Urban, Semi-Urban and Rural Area areas and at designated cluster zones to improve energy scenario within the selected zones. Solarex comes with the option of accessing the Complete Solar Package solution which can be made possible via outright sale, while another option available to consumers is the leasing of Solar Package which comes with a tailored support with finance.
The backbone for managing and controlling the supply and distribution will be based on Smart contract, smart metering and Solarex App backed up by Blockchain technology. For the transaction of power purchase and fees payment, Solarex utility token will be issued to make a complete solar ecosystem around African.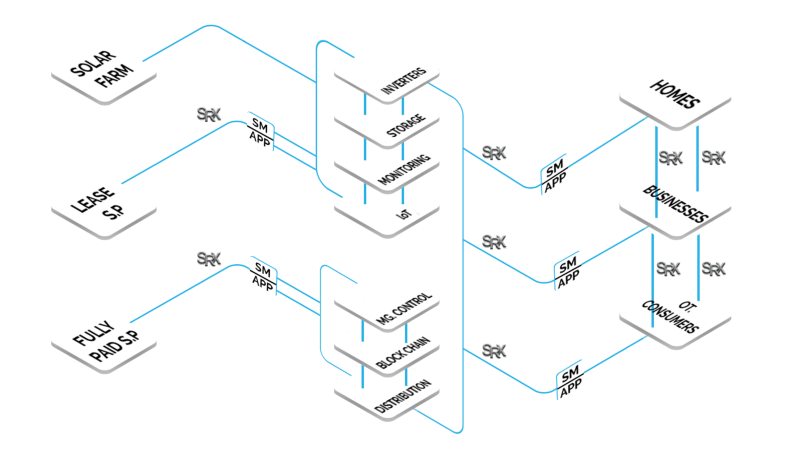 SOLAREX BUSINESS MODEL
Solarex business model is designed to establish off-grid solar farms in the areas of Urban, Semi-Urban and Rural Areas and in designated cluster areas to improve the energy scenario within the selected areas.
Solarex comes with the option to access the Complete Solar Package solution that may be possible through a direct sale, while another option available to consumers is the Solar Package lease, which comes with a customized support with financing.
The backbone for managing and controlling supply and distribution will be based on the smart contract, smart metering and Solarex application supported by Blockchain technology. For the power purchase and fee payment transaction, the Solarex tool token will be issued to create a complete solar ecosystem around Africa.
AIMS OF SOLAREX PROJECT
Peer-to-Peer transition model that unlocks value at the edges of the grid. This will empower consumers and all network participants to receive maximum leverage in a network setting for their contributions in a green economy.
Building decentralized localized networks of renewable energy generation, minimizing transmission costs and carbon intensity in the energy transmission process.
Serve as a baseline incentive and compensation model to lower the cost of solar and encourage investment in distributed energy resources.
Leverage blockchain as a liberation technology to lower barriers and give renewable energy access to the 1.2 billion globally without electricity. 10% of all funds will go directly to fund Microgrid development and off grid technologies in Africa.
Enable citizens to contribute and benefit from the green economy and directly reduce carbon emissions by digitizing all energy-related operational activity.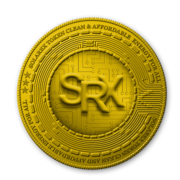 TOKEN AND ICO DETAILS
SRX token
Price PreICO 1 SRX = 0.05 USD
Price 1 SRX = 0.06 USD
Available Bonus
Reward Available
Ethereum Platform
Accepting BTC, ETH, LTC
Soft cap 5,000,000,000 USD
Hard cap 120,000,000,000 USD
Token Distribution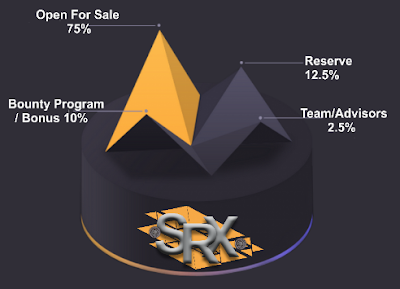 Use of Proceeds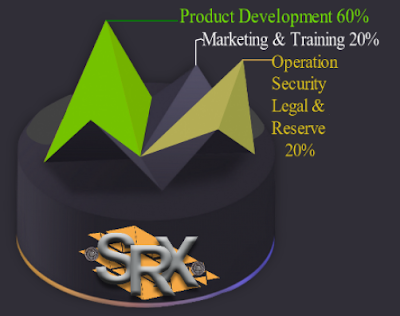 ROADMAP
Q1 2017
Concept Formulated. Market Feasibility Assessment .
Q2 2017
Research and Evaluation. Data Analysis.
Q3 2017
Business Model Initiated. Team Building Initiated.
Q4 2017
Website Development. Technical Feasibility Assesment. Marketing and HR.
Q1 2018
Solarex ICO Platform Launched. Marketing Campaign.
Q2-Q3 2017
Solarex Pre -ICO. Solarex ICO Public Events. Team Inauguration Meeting.
Q3 2018
Solarex Farmland Acquisition Initiated. Design And Manufacture of Products Commenced. Solarex Application Development. Solarex Blockchain Development. Listing Of SRX Token In Exchange. Wallet Development.
Q4 2018
First Batch of Solar Farm Equipment Arrives Nigeria. The launch of Solarex Lease PV. The launch of Solarex Outright Sale PV. Solar farm Installation.
Q1 2019
Solar Farm Testing. Smart Meter Testing. Blockchain Integration With Solar Farm Testing. Mobile App Testing.
Q2 2019
Solar Farm Launched. Full Solarex Ecosystem on Pilot Testing in Nigeria. Scaling of Solarex Operations. Operation Licenses in Place. Expand Product Marketing Team.
Q3 2019
2nd Solar Farms Launched With full Operational Ecosystem.
Q4 2019
More Solar Farms Launched With full Operational Ecosystems in Nigeria.
2020–2025 Q1 — Q4
Rapid Deployment/Expansion Across Africa, as Decided in the Operational Growth Management Plan.
Above you can see the roadmap — how the team sees their nearest and long-term future.
TEAM
Oti Edema
Founder, CEO, visioner, serial entrepreneur and a business angel. He is the director of Africa Blockchain Research Council, a blockchain enthusiast, research scientist and a network engineer par excellence. Oti has an unequaled reputation for successfully managing complex projects globally. His illustrious background in Management has given him the leverage to successfully manage the Solarex Powering Africa Project from start to finish.
Masoud Hakimi
Director, Micrologic Design, UK. Lecturer Anglia Ruskin University Uk, He was the Head of Engineering/Senior Lecturer Huntingdonshire Reginal College UK and has worked extensively with several firms in different capacities as Senior Software Engineer, Head of Software department and Senior Development Engineer. Design and Developing of various telecom standards and applications, GPs and Microprocessors.
Bill Healey
IT expert with over 30 years experience in diverse industries. He has been credited with creating new market outlay worldwide. An exceptional writer cum journalist with multidimensional skill set, he can effectively convey complex information to audience from diverse backgrounds and at all organizational levels. He is a pragmatic technocrat who can easily create strategic partnerships and collaboration with internal and external stakeholders to achieve company objectives.
Sanjib Saha
Result-oriented Senior Professional with over 25 years of experience in Business, Finance, Commercial, Operations and Strategy in Indian & Global space of US & European MNCs. Industries Worked: Manufacturing / EPC (12+ years), Service (5 years) , FMCG & Retail ( 9 years) and Consulting ( since Sep'15). Complete Fiscal Management of the corporation with global operation, Capability to formulate Strategy framework of the businesses
Sameep S
Experienced web developer and Blockchain expert who is skilled and trained in Blockchain technology. A seasoned ICO analyst who is vast in building Smart Contract and distributed applications. He is devoted to exploring open source applications and associated web interface. He holds a Bachelor of Technology (B. Tech) in computer science and has an illustrious 10 years working history in the Information technology service industry
Ranit Saha
Ranit Saha has a Masters in Technology (M. Tech) from the Institute of information Technology Bombay, India. He is an erudite Management and Technology expert who has a deep knowledge in the IT industry and has a good track record in the Blockchain niche market. As a Blockchain and ICO advisor, he combines his over 8 years experience in Cryptocurrency management and Marketing with his vast knowledge in the Fintech industry.
HIMANI A
HIMANI Agrawal is a PMP certified project manager from (PMI) USA, MBA in marketing. Highest University graduant grade Gold Medalist. Extensive experience of over 10 years working with reputed global companies. Worked extensively in Renewable Energy Sector with international companies with hands on experience preparing feasibility study, project planning, execution and management, and market research,She is a team player.
Azmat Ali
ACCA Certified Accountant He is an expert in preparation of financial statement, financial analysis, business analysis, business plans writing and feasibility reports. He has worked extensively with companies from the UK, USA, Australia, France, Turkey and Germany. Highly experienced in Solar Projects. He has a certified Accounting Technician (CAT) degree in Accounting & Finance from the Centre of Financial Excellence (CFE), Lahore, Pakistan.
Sadjere Clement
A certified SPPA-T3000 control system expert with over 17 years experience in operation ,maintenance, troubleshooting and inspection of Siemens Gas Turbines. He holds a Bachelor's degree in Electrical/Electronic Engineering from the University of Benin,, Edo state Nigeria. He is vast in the ICT and content writing and has tremendous interest in research and development in the renewable energy sector in Nigeria. .
Kyrylo Ivanov
A senior Linux Administrator, PHP developer and a Network Engineer Some of his career highlights includes: monitoring the deployment of Zabbix system, creating an uninterrupted power supply implementation for critical network points and building a solid technical support organization. A computer geek who loves coding of systems for mailing server management, he also enjoys implementing internal CRM/ERP system as a DevOps expert.
Kanti Sangma
Kanti Sangma is an innovative, creative and passionate web developer/ designer who has created a niche for himself in the graphic design space. He is blessed with an amazing problem solving and technical spanning more than 15 years. His core competence ranges from ATM card design, brochure design, catalogue designs, creating front-end design and facetoon. He has a Bachelor of Commerce and has occupied strategic positions in several top-notch companies.
Dattatray N
A lead engineer, delivered engineering projects all over the world. He is specialized in technology, engineering, medical science, market research. Has extensive experience in Solar Technology in West Africa. He has accomplished over 200 reverse-engineering assignments in record time, he holds an M.Tech from the Indian Institute of Technology, Kharagpur, and will be bringing his wealth of experience into the Powering African Project.
Jin C
Jin is an embedded software/hardware engineer. Master degree in Electrical and Electronics Engineering, Expert in CDMA communication systems, Algorithm programming, and computer Networking interface. An absolute techie based software and hardware geek current working on hardware PCB design and software programming project. Jin is a gift to the Solarex Powering Africa Project as he is a big players in technical parts of the project.
Krunal B
Krunal is Senior Automation and Instrumentation design engineer. He holds a BE in Electronics and the founder/CEO of SMARK Automation. He holds the enviable record of developing a power monitoring and control devices. He has ample experience in developing graphical user interface for window based embedded systems. .
ADVISORS
Dr. Hasnat K
Dr Hasnat is a prolific developer, technologist and researcher with vast experience. He has worked on variety of significant international projects. He was the lead developer and researcher of a remote sensing based post calamity damage assessment system. He was an active participant in the development of ClaimFlights organization which enables delayed travelers to claim their right with airlines. Dr. Hasnat also worked on a river extraction project.
Tim Reynolds
Chartered Engineer & Environmentalist, qualifications from Cranfield, Southampton Universities & London Business School. Teaches Sustainable Technologies for the Masters Degree in Electronic & Electrical Engineering at Anglia Ruskin University Cambridge UK. An entrepreneur with experience of corporate direction and governance. An expert in renewable energies and has a crypto currency mining rig, servicing domestic heating loads.
Ahmet Asar
Ahmet is a believer in the power of decentralization, and the remarkable impact it can have on our lives. Ahmet is a writer, public speaker, investor, advisor and connector in distributed system based ventures and ICOs. Fortunate enough to have lived the transition, he brings two decades of traditional business experience coupled with the new decentralized frontier. Ahment is a blockchain concultant(Dapp, tokenomics architecture, etc)
Ideas Rule Solicitors
Ideas Rule Solicitors have a solid track record in monitoring all legal risks associated with renewable energy business operations and investments and we have vast experience that cuts across several legal fields – Renewable Energy, Power Purchase Agreement (PPA), legal and operational services, taxation and privatization, intellectual property law.
Adrian Edema
Founder of Gric Coin, Editor in Chief of NGR News, a top notch online news brand with massive following globally. BSc Birmingham City University in the UK, he holds a Post Graduate Degree in Business Management, a financial expert and a member of ABE UK. Has vast experience in Business Development and Human Resource Management. He has a proven track record in product market development, sales strategy and analysis of sales data.
Rashid Qayyum
Rashid Qayyum is an adaptable and excellently qualified expert with proven experience in Business Administration, Marketing and Supply chain management. A strong consulting professional with an MBA in marketing, who has an accomplished track record of profitably implementing strategies that accelerate core growth with measurable results for a wide variety of organizations. His solid management background will be of tremendous asset to the Solarex Advisory board.
FOR MORE INFORMATION PLEASE VISIT THE LINKS BELOW;
Website: https://solarex.io/
White paper: https://solarex.io/content/site/whitepaper.pdf
Blog: https://solarex.io/blog/
Bitcointalk: https://bitcointalk.org/index.php?topic=4313596.0
Twitter: https://twitter.com/Solarex_ICO
Facebook: https://www.facebook.com/solarexico
Telegram: https://t.me/SolarexICO
Medium: https://medium.com/@solarex.info
Reddit: https://www.reddit.com/user/solarex_ico
Author: BrainerdPaul
BitcoinTalk profile link: https://bitcointalk.org/index.php?action=profile;u=1680409