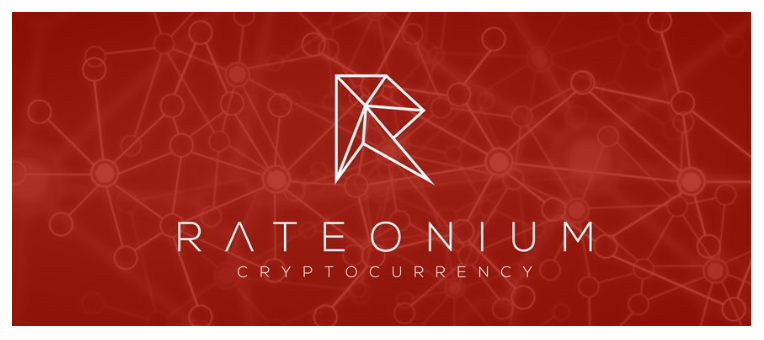 About Rateonium
As technology experts and blockchain idealists, we view many relevant developments in the world of cryptocurrency with scepticism. One of these developments is that many companies only integrate a cryptocurrency in their existing business environment in order to generate fresh capital via an initial coin offering.
Our objective is to revolutionise recommendation marketing on a global scale in a way that is sustainable, fair, transparent, and anonymous. However, an essential component of the way we understand ourselves is the fact that Rateonium only works with the interaction of users. The system cannot be altered or abused using financial resources.
A blockchain-based, anonymized customer-company review system operated via the Rateonium platform. Rateonium is using blockchain technology to create new horizons for the management of customer-company relationships. The platform connects products and services purchased with a subsequent customer review process.
Rateonium offers a complete rating system tailored to all customer groups, thus connecting customers to companies in a way never seen before. For this purpose, various requirements were explored during development and used to determine the content of the system. The accurate implementation of these requirements means that both companies and future users are offered a perfected rating system that will be able to meet any subsequent needs.
Problem
Customer reviews of products and services are responsible for the long-term success of a company. New leads rely on customer opinions, not on corporate communication.
75% of consumers only make a purchase decision after reading the reviews.
40% of consumers distrust offers with no customer ratings.
20% of consumers believe that most ratings are falsified.
2% of customers write reviews.
Too few customers write qualitative reviews, which means that there is no suitable data on which new leads may base their decision. In addition, there is no globally active verification system to prove the authenticity of customer ratings.
Companies depend on consumers and the documentation of their experiences. Customer reviews offer the following advantages for businesses:
Increase in traffic and conversions
Fewer returns
Product and range optimization
Data basis for quality management
Solution
Rateonium collects qualitative and individual consumer data for companies, while the respective consumer is rewarded at the same time with the Rateonium currency by means of an automated algorithm.
Rateonium offers its users a modern purchase experience with an app powered by metadata – free from manipulation and data misuse.
We support our Rateonium business clients by implementing modern, long-term quality and customer relationship management processes in the platform.
Registration and participation in the system
The Rateonium application
The app is free to DOWNLOAD for all users worldwide.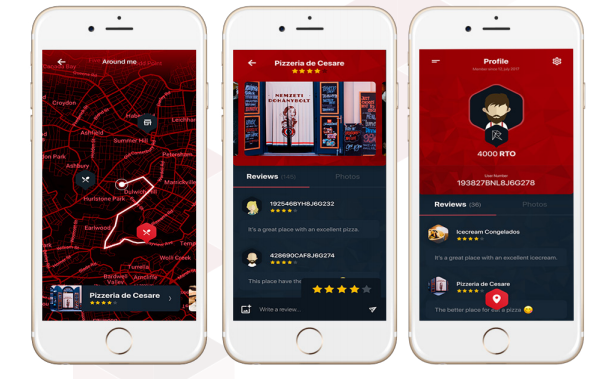 Users of the Rateonium system have access to a wide range of functions and areas of application. In order to actually receive universally valuable rewards with no traceability or analysis of their information, they must go through a verified registration process in the system. Firstly, the Rateonium app can be downloaded via the official homepage on the websites of the legitimate partner companies and on Google Play or the Apple store. The app is free to download for all users worldwide.
Token info
Token RTC
Platform Ethereum
Type ERC20
PreICO price 1 RTC = 0.000091 ETH
Price in ICO 1 RTC = 0.000182 ETH
BONUS
Pre Sale: 50%
Token Sale: 40%
Token Sale: 30%
Token Sale: 20%
Token Sale: 10%
Tokens for sale 665,414,296
Investment info
Min. investment 0.2 ETH
Accepting ETH
Distributed in ICO 83%
Soft cap 32,000 ETH
Hard cap 84,234 ETH
Roadmap
Q1 - 2016
Rateonium Ltd founded in Macedonia
Q2- 2016
Strategic planning
Elaboration of the system specification sheet
Q3 – 2016
Team Recruitment and talent search
Search for partners and investors
Q4 - 2016
Developments of the Rateonium system
First sales acquisition of European partner companies
Q1 - 2017
Developments of the Rateonium system
Team Recruitment and talent search
Search for partners and investors
Meetings with investors
Sales acquisition of European partner companies
Implementation of the Legal Department
Q2 - 2017
Legal preparation
Further developments of the system specification sheet
Implementation of IT Department and Sales Department
Partner network construction
Q3 - 2017
RTC Token Pre Sale & Token Sale
Cooperation with ICO Rating & Listing Platforms
Implementation and evaluation of project advisors
Q4 – 2017
Opening German branch in Hamburg
Conception of token sale process
Q1 – 2018
Completion of partner network basis
App development and system preparation
Launching branches in Vancouver and London
Q2 - 2018
Expansion of the IT Department and CTO announcement
ICO Website development
Completion of partner network basis
App development and system preparation
RTC Token creation
Implementation of the Marketing Department
10 / 2018
Implementation of App & system
Final system developments
Completion of the community basis
11 / 2018
Publication of Rateonium Cards for ICO participants
Market expansion in Europe
Further expansion of our partner network
12 / 2018
Special exchange open for ICO participants (RTC to RTO)
Rateonium App available in istore and playstore
Preparation for Asian and American market
Q1 - 2019
RTC exchange enabled on the four largest trading platforms
Full launch of the Rateonium system
Sales acquisition of Asian and American partner companies
Q2 - 2019
Market expansion in Asia and America
Further community growth worldwide
Building of branches in San Francisco, New York, Hong Kong and Tokio
Q3 – 2019
Expansion of the Financial Department
Negotiation with leading venture capital investors
Performance of IPO roadshow
Q4 – 2019
Initial Public Offering of Rateonium
Share- & Stakeholder conference in New York
Team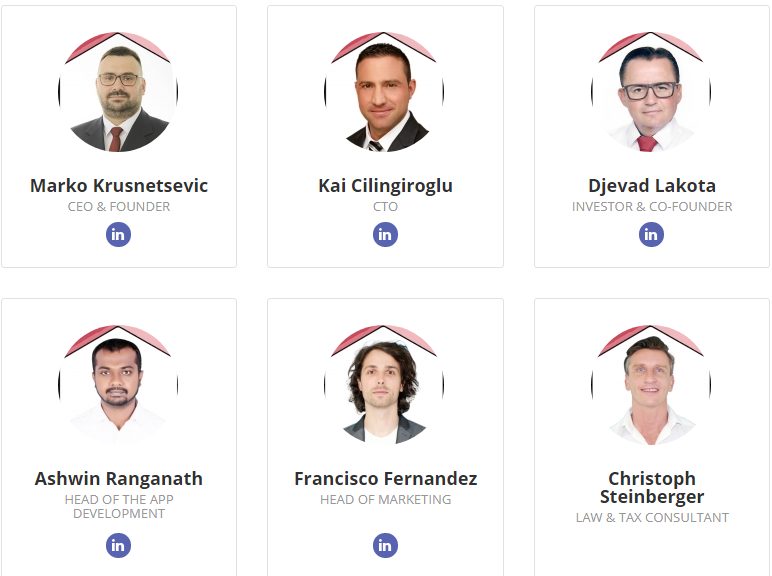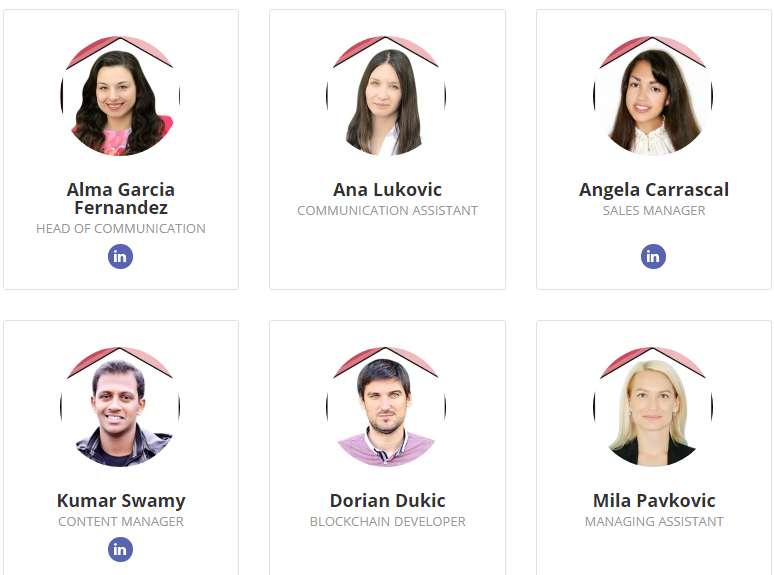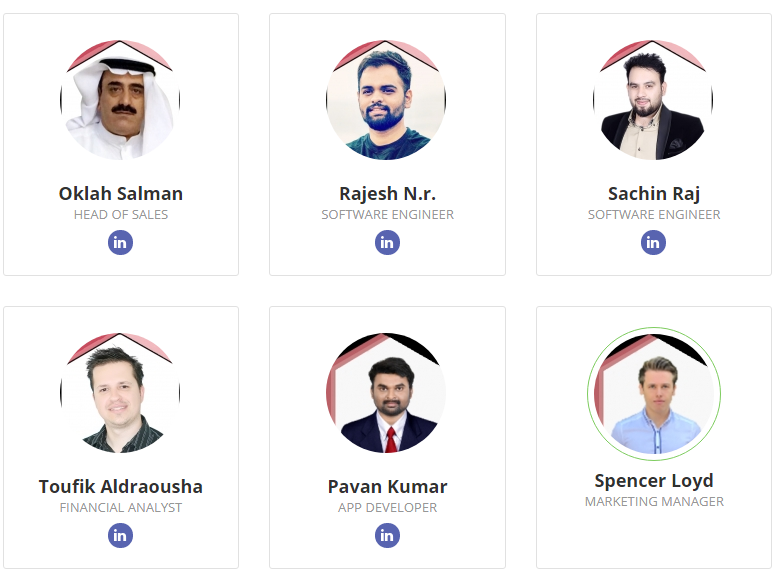 #Rateonium #ICO #Blockchain #cryptocurrency #presale #TokenSale #startup #BountyCampaign #Investment #Exchange #Crowdfunding
More information:
WEBSITE: https://rateonium.com/
WHITEPAPER: https://rateonium.com/whitepaper.pdf
REDDIT : https://www.reddit.com/r/Rateonium/
TWITER: https://twitter.com/@rateonium
TELEGRAM: https://t.me/rateonium
Author By:
Forum Username : olitaptapan
Forum Profile link : https://bitcointalk.org/index.php?action=profile;u=1566451
wallet address : 0x4832C1D8352841b26577695dEc7B741187D5d1fA