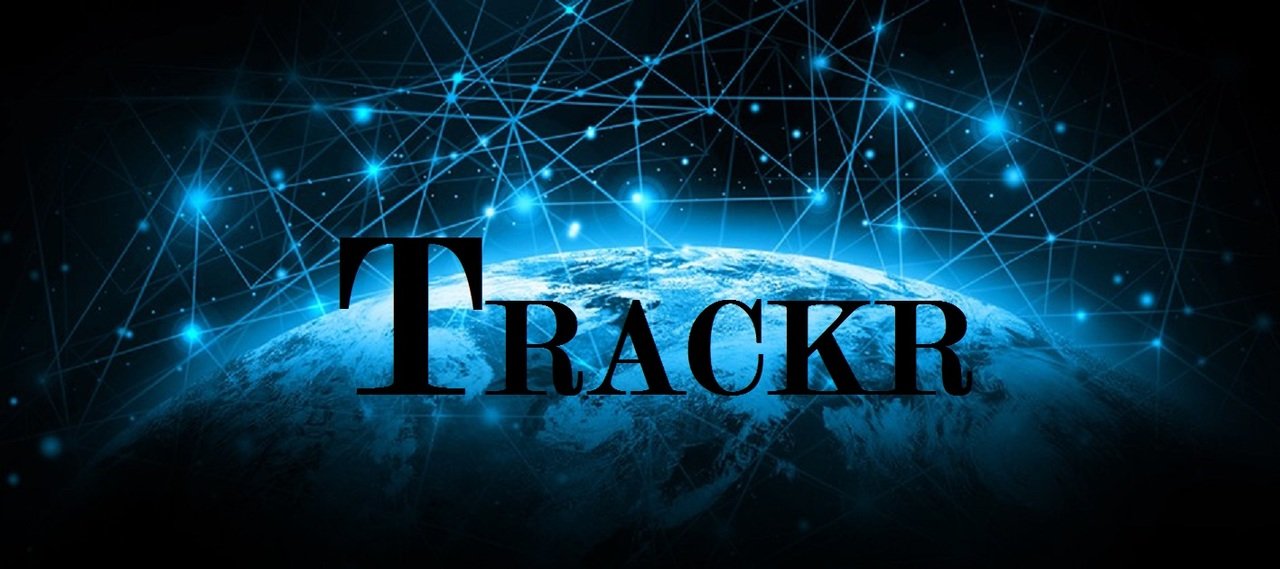 TRACKR project is a mobile application that aims to help investors in the cryptocurrency world to secure and monitor their investment. It has a user-friendly interface that includes their unique WATCHER feature and simple DASHBOARD. This interesting project is committed to give real-time quality predictions based on historical analysis and current trend. Its significant innovation is the up-to-date statistical data and notification based on watchers and was customized by the users for his/her specific intention. Through these users with different investment in many altcoins can easily tract and see the possible pump or dump in the market.
The Track Token (TKR), On this platform there are features that can be used for free without having to subscribe and can be utilized but there are also features of advanced pay per month which of course has more value as in general premium features on every service out there.
TKR type ERC20 that works on block ethereal. Exchange will be done on blockchain ether during the creation phase.
Number of TOKEN TKR 65 000 000
90% Will be allocated to ICO Campaign
5% To Bounty Campaign
5% Leftovers for Team
1 000 000 Additional TKR Tokens will be available for ICO pre-token exchange purposes to ICO tokens.
Trackr Is a mobile app for your smartphone, as well as trackr receives input for additional features that would help trackr for better and more useful for users.
Feature features already available are notifications when there is a change in the market crypto coin, and sent to email or sms (depending on each country) and for other features will follow.
Feature features available:
Alert timestamp
Exchange (i.e. Poloniex
Currency Pair (i.e. BTC/ETH)
Change in buy or sell volume %
Change in price %
Price value (against the base currency pair, i.e. BTC in this instance)
The Watcher and its metadata that invoked this alert
Feature of the feature if activated continuously can cause heavy load on your device, so you should use the appropriate features.

let us answer why we say that this project is worth investing? It is because the project really devoted in giving the best quality product and excellent service to the investors. Knowing the fact that this mobile application will be of great advantage for the users, still, the purpose of their ICO is for the welfare of the project and its future development. Let's take a look on the specific purposes of Trackr's ICO and you will see to yourself that it is indeed for your own sake;
Infrastructure Costs — Currently most if not all of their services run on AWS (Amazon Web Services). They estimate that under peak hours and heavy load their servers will scale up to as much as 5 or 10 times, in addition to this there are also significant costs to reserve instances (servers) up front with AWS for a dedicated amount of time.
Team Expansion — Their intention is to expand the team so they can continue to add more features at a fast pace and improve the overall user experience. Transparency is very important to ensure a healthy relationship with the community, they promise to answer any question raised by the community on any of our processes.
Research and Development — A lot of time goes into researching various designs and algorithm. A feature such as investment predictions based on popularity may sound easy at first, however when you factor in that fake news and articles need to be vetted programmatically it becomes a complex problem to solve. Moreover, thy will be looking into AI and machine learning to make future predictions for currencies.
Advertising and Marketing — In order to promote a continuous and positive growth of the application and the team they will invest in advertising and marketing. The advertisement will also be funded through the bounty program to generate interest and for users to test the Trackr app.
Legal — They ensure that Trackr complies with the various legislations in place governing the rights of the users, and in order to do so a portion of the crowd sale funding will go into law.
Their token "TKR" is an ERC20 token built in Ethereum Blockchain. If you are interested to be one of their privilege token holders you can register in their portal and participate in their ICO. Their crowd sale period will sometime during early August 2017 and will last for exactly one month. The actual start time may vary slightly by a few hours so it is better to get updates in their website at https://www.trackr.im/ . Wait, not just that, because there is a bonus allocation depending on the contribution date, which is as follows: First, contributions made in the first 48 hours of the ICO will receive a +20% bonus. Second, contributions made after the first 48 hours until the end of the second week (14 day period) will receive a +10% bonus. Third, contributions made during the third week will receive a 5% bonus. Lastly, any contributions made outside the aforementioned periods will receive no bonus allocation. The minimum amount of Ether that can be sent to the smart contract is 10 Finney (0.01 Ether).
For more information visit:
Websites: https://www.trackr.im/
Whitepaper: https://www.trackr.im/media/whitepaper.pdf
Face Book: https://www.facebook.com/trackrim
Twitter: https://twitter.com/trackrim
Bitcointalk Profile: https://bitcointalk.org/index.php?action=profile;u=195601