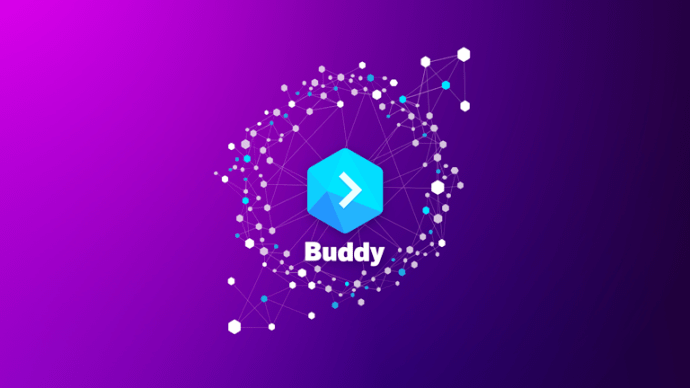 Buddy is one of the newest inventions in the software development industry. It is an automation platform that allows developers to design latest ground-breaking apps, programs, and services.
The Blockchain technology has made a revolution by developing Buddy, which is going to play a significant role in making the DevOps operation easy, transparent and effortless.
About Buddy
Buddy is a winning development automation platform that serves a rapidly growing market. Buddy vision is to become the backbone on which talented people can build world-altering apps & services. Buddy goal is to take the load off millions of developers by offloading everything that can be automated – giving them back the time for being creative. Buddy puts application development on autopilot and makes building apps scalable, creating a decentralized DevOps Marketplace and Automation GRID that challenges how today's developers build, test & deploy their apps.
Infomation Token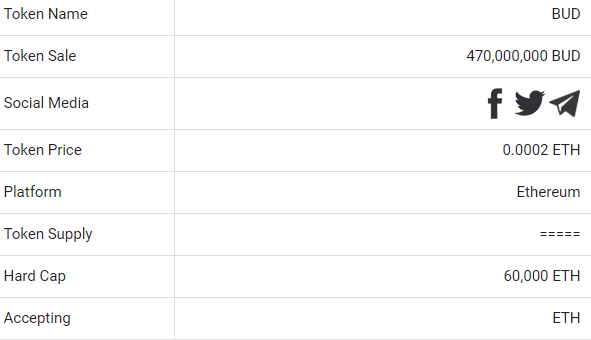 Problem
There is also the challenge of parallelism. To speed up delivery times and eliminate unnecessary queues, organizations want to do as much as possible simultaneously. Not only run multiple pipelines at once but also execute builds and actions within pipelines at the same time. This requires intensive effort planning and configuring. This is another pressure on the infrastructure, as it requires proper isolation. Organizations battle with implementing development automation, despite its revolutionary potential. This is because:
Application Automation (DevOps) is a huge boon to organizations but is challenging to adopt.

The huge amount of various tech, stacks and workflows mean it is too difficult for a single party to provide the seamless automation to cover all the popular programming languages, frameworks, and services – including Blockchain tech.

Large teams using DevOps as a key differentiator and value driver, struggle to scale their operational infrastructure.
Advantages
As an established SaaS business in a rapidly growing market, Buddy is uniquely positioned with:
A blistering product that successfully solves real-life problems of a $110B market, including such respected brands as Inc. Magazine, Docplanner, and CGI.

Partnerships with Google, GitHub, Docker, Microsoft and Amazon by participating in the Google Cloud Launcher, GitHub Marketplace, Docker Store, Azure and (soon) Amazon Web Services Marketplace respectively.

The self-hosted Enterprise version of the platform ready to be used as the foundation for the decentralized application development automation.

A closely-bonded team of 16 working together for years – most of the partners and shareholders – proven to deliver high-quality solutions for challenging problems
The DevOps Marketplace
Buddy has over 80 carefully crafted automation actions that help users develop and deploy software. The actions are arranged into pipelines, making building, testing and deploying just a matter of a few clicks—even when it comes to complex applications & multi-cloud workflows. To further extend accessibility, the platform is open to third-party developers, who can deliver their own actions within the Buddy ecosystem and use them in their own development automation pipelines.
Securify Example
Recent research shows that almost half of total existing Ethereum smart contracts have been flagged as vulnerable (8,833 of the 19,336)1. Also, as shown by the Parity Wallet library incident2, even the most experienced developers are prone to mistakes. Automating testing and making it easy to plug-into any dApps development workflow, would drastically increase the quality and safety of smart contracts.
Automating Security Reports
Once Securify is published as a dedicated action to the DevOps Marketplace, anyone will be able to add it to their automation pipelines and report issues as soon as they are introduced into the codebase. This will drastically increase code quality and reduce shipment time by eliminating unnecessary code rewrites that, when done late, take much more time and require additional testing. The team behind Securify have also created a more sophisticated service: ChainSecurity. If published to the DevOps Marketplace as an action, it can be used to run paid ChainSecurity audits. A Buddy user could, for example, put it in a pipeline executed on every push to the staging branch, meaning that the smart contract is ready for final testing. Since the handling of audits is automated, these results, once ready, would be sent back to the action via a proper end-point marking the branch passing or failing.
All Things Private
DevOps is critical to business and, at its core, it cannot fully rely on distributed resources such as home-based computers. High latency times, reliability issues and security concerns are a no-go for Enterprises. Instead, Buddy's decentralization happens on top of a trusted infrastructure, with the user in full control of what is trusted.
Auto-Scaling
Once new Buddy instances appear in the network, they automatically decide on their roles. The first two create a master-master replication to create a High Availability system. Every next instance will be used as an agent to run more pipelines in parallel. If allowed, Buddy can create new and remove redundant instances on-the-fly, depending on the load. It can use integrations with IaaS providers for this, such as AWS or Google Cloud, or use other trusted Buddy GRIDs provided directly by Buddy or certified partners.
Supplier Safety
Only actions accepted in the DevOps Marketplace can be run on the Shared Automation GRID. The actions have to be open-source in order to be reviewed by the DevOps Marketplace curators. This is the first level of GRID protection against abuse. In addition, bad actors will be eliminated by Buddy's DAO and reporting system, both manual and automated. Moreover, the hosts of Buddy are protected by isolation of the Docker containers.
Automation by Design
Buddy's pipelines are executed automatically on the Shared Automation GRID as the grid model is much simpler. There are no steps involving purchasing computing power or selecting hardware & application types for each job execution. Buddy users run hundreds of tasks daily: the service has been designed to run them repeatedly without any user interaction. Supercomputers, on the other hand, are more about requesting completion of one-time jobs with very large computing power needs
User Experience
Buddy features a proven and highly-praised user interface which makes creating and running automation operations incredibly easy. Supercomputers have to be generic, which requires building wrappers around them to accommodate specific workflows.
No Overhead and No Fees
There are a lot of steps involved in posting a job to a supercomputer: calculating costs, depositing money to wallets or handling arrangements. Moreover, the communication is handled by high latency layers, such as
P2P or Torrent. When it comes to Buddy, the Private Automation GRID is owned by the user, so the tasks are executed off-chain instantly with no token fees. The Shared Automation GRID uses P2P and Buddy for peer discovery only, keeping the main communication direct.
Challenges
Supercomputers still face a lot of technical challenges which can put their projects at high risk. There are still projects which are impossible to be driven by this type of infrastructure. Buddy's Shared Automation GRID is much simpler and uses existing technologies. It is about serving existing market needs as soon as possible—not creating new ones.
Team
Simon Szczepankowski – CEO*

Raphael Sztwiorok – CTO

Thomas Korwin-Gajkowski – BLOCKCHAIN SOLUTION ARCHITECT

Martin Kudla – SOFTWARE ARCHITECT & CO-FOUNDER
For more info please visit the following link:
• Official website - https://token.buddy.works/
• White Book - https://files.buddy.works/ico/BuddyWhitepaper.pdf
• ANN - https://bitcointalk.org/index.php?topic=3798597
• Facebook - https://www.facebook.com/gitbuddy/
• Twitter - https://twitter.com/buddygit
• Telegram - https://t.me/buddytoken
Link Bitcointalk: https://bitcointalk.org/index.php?action=profile;u=771836