Uncloak aim to put your business one step ahead of hackers through future proofing cyber security therefore preventing cyber crimes. Uncloak works in real time to protect systems by utilizing the strength of the wider community in contributing discovered vulnerabilities to a common threat database, through a blockchain based mechanism.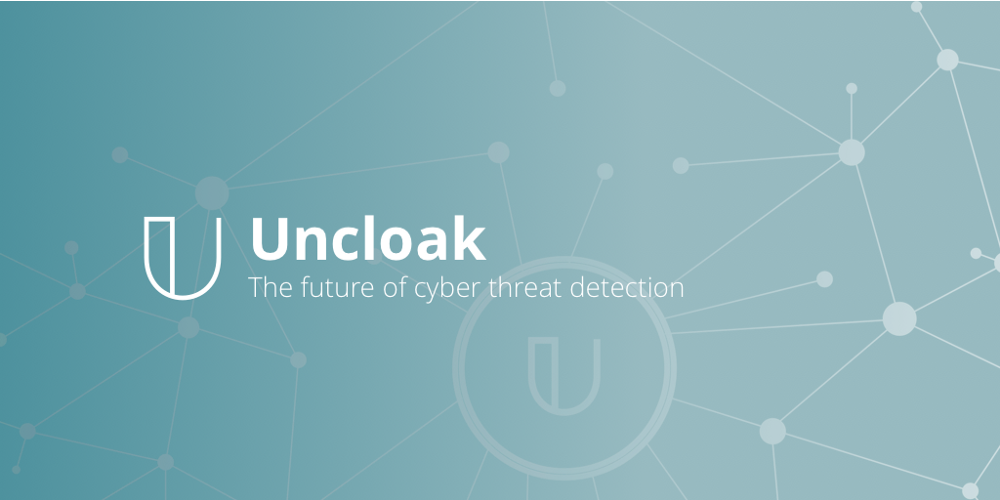 Uncloak goes one step further and incorporates a team of human 'hunters', or ethical hackers that will work to evaluate any potential threats on the company network. This innovation provides companies with the huge benefits that a bug bounty program can offer, for a fraction of the budget. By having expert, white hat hackers examine a company's unique security posture, a number of potential vulnerabilities that can be missed with automated solutions can be caught.
The combination of skilled, human testing, combined with AI threat analysis of both the internet and 'Dark Web' makes Uncloak a truly innovative solution, geared towards protecting endpoints, no matter what the scenario. The result being that when a vulnerability is discovered, Uncloak will immediately notify the end user so that action can be taken to protect the business the endpoint or network compromised. Uncloak works based on the law that states : "If an end user client can understand their security risk position in real-time, they can place themselves in a strong position to eliminate cyber threats before they occur".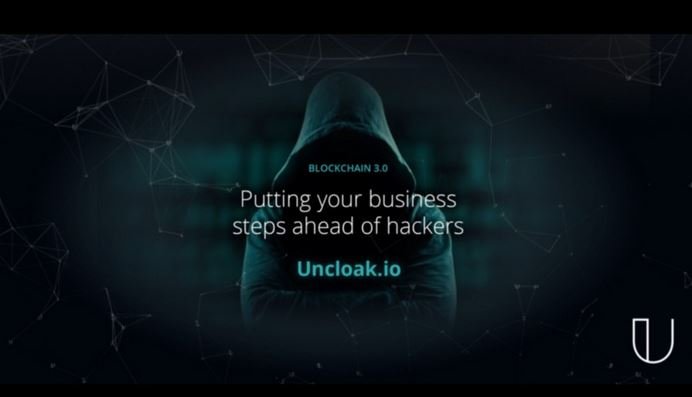 CHANNEL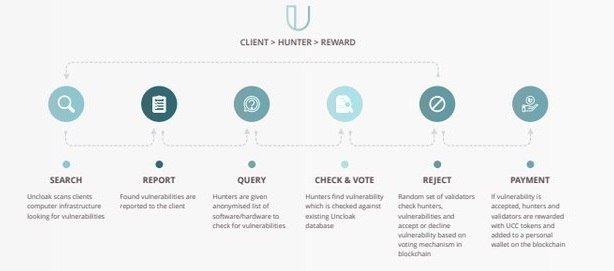 Some features possessed by Uncloak platform to benefit bussiness goal includes:
Vulnerabilities are not allowed to be added to the platform without approval from a pool of verified hunters chosen at random

End to end visibility of vulnerabilities found and payments to hunters within the Uncloak platform occur automatically without intervention

Real-time analytics and automated reporting with a locked audit trail of everything

Tamper-proof vulnerability database

Securely sharing data with all parties

Reduce reporting process time and effort for vulnerability checks

Leader board system for all registered hunters/validators with bonus stars given to the most frequent contributors resulting higher in token payouts
TOKEN SALE DETAILS
The Uncloak token pre-sale runs from:
May 25th 2018 - 25th June 2018.
Uncloak ICO: Starts 26 June 2018 8:00 AM GMT and ends 3 July 2018 2:00 PM GMT
Total token supply: 4,200,000,000 UNC
Hard Cap: $21,000,000 USD
Soft Cap: $6,000,000 USD
Token Price: 1 UNC = $0.01 USD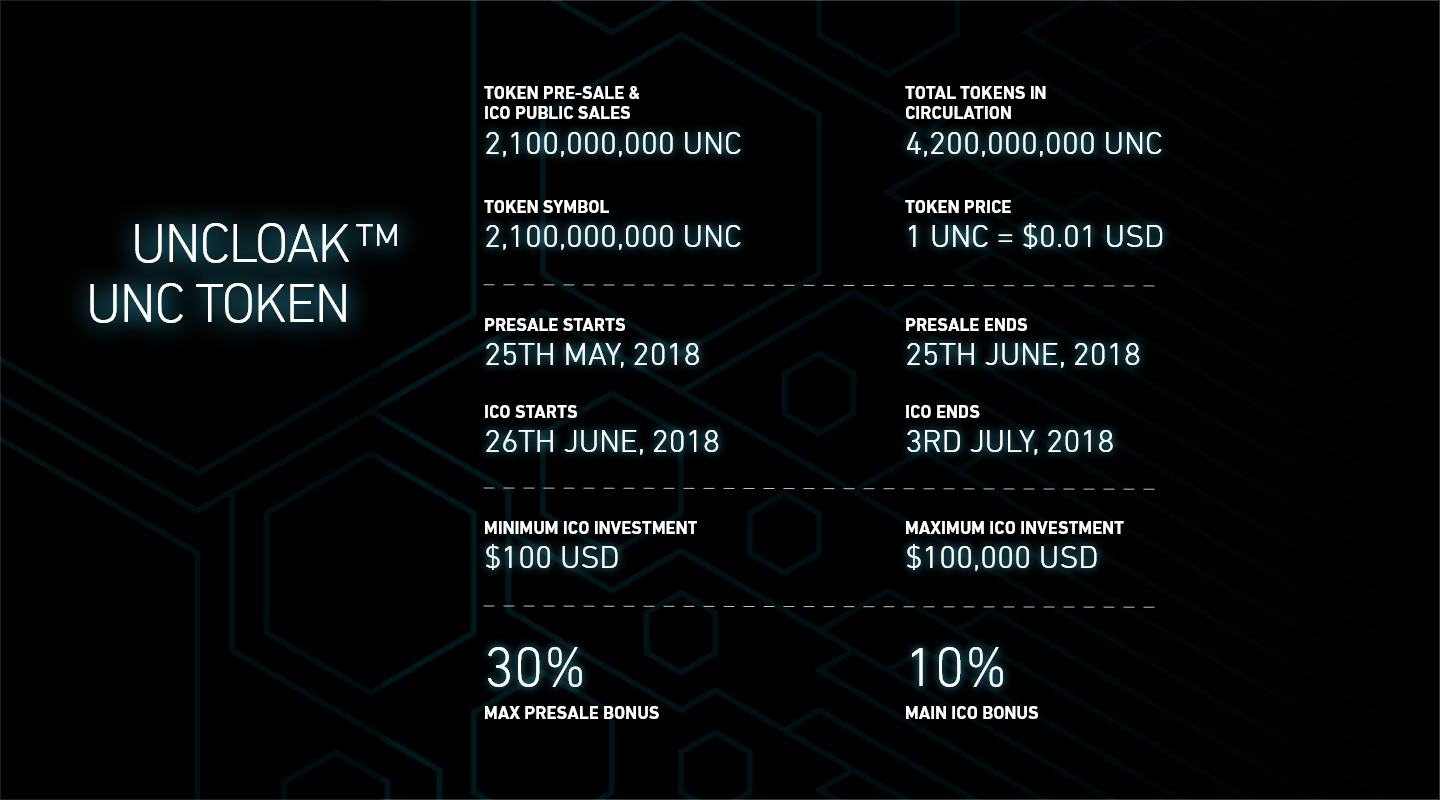 TOKEN DISTRIBUTION
https://steemitimages.com/0x0/https://cdn.steemitimages.com/DQmVRtUkN6YXVJaKKe8qkAfd5VXnJbkjm67JWrHUjTkpSEc/Screen Shot 2018-05-27 at 16.53.42.png
FUNDS USAGE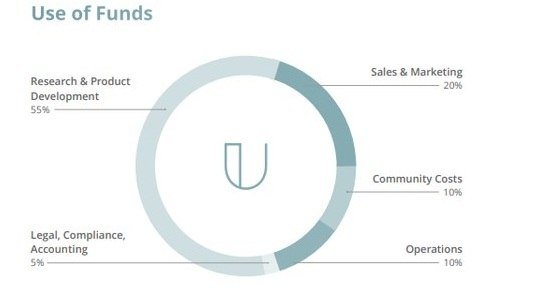 MEET THE TEAM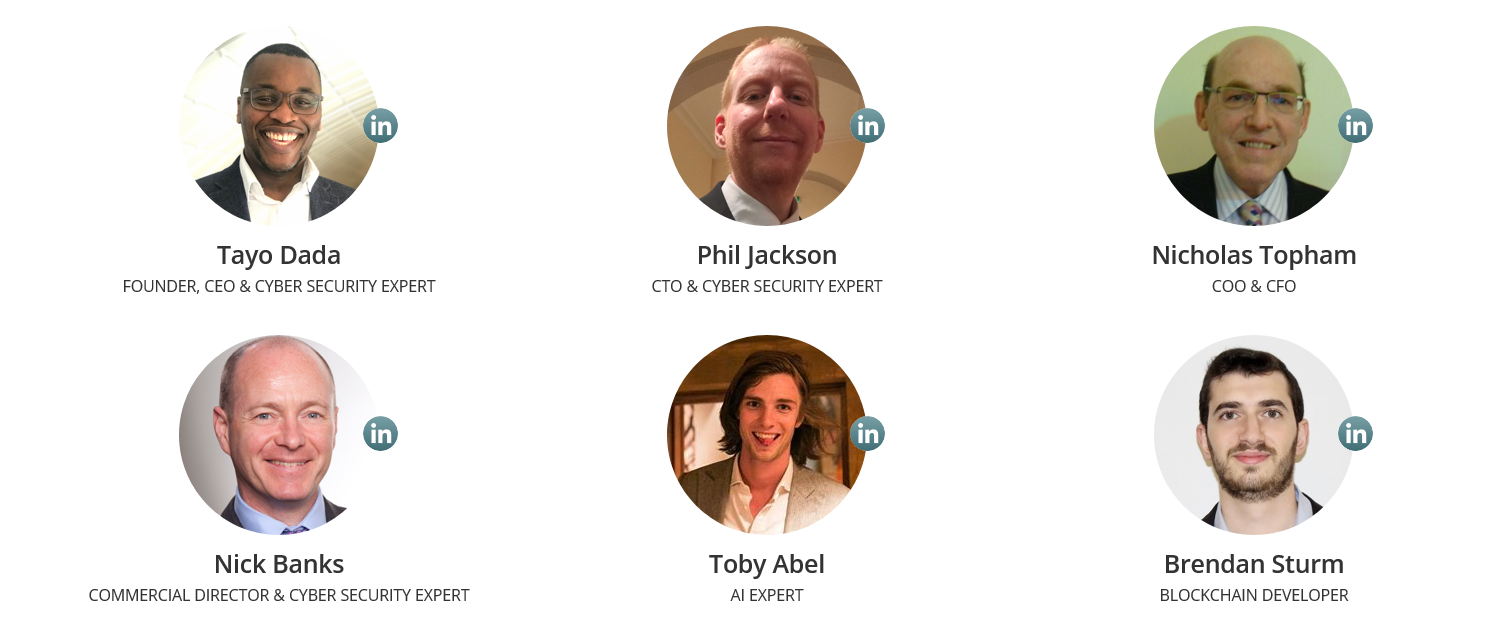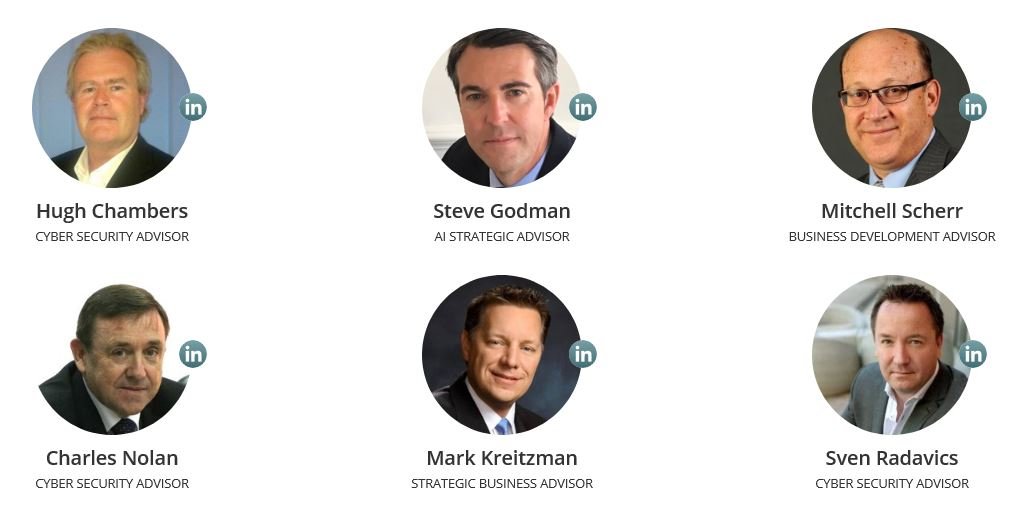 ROAD MAP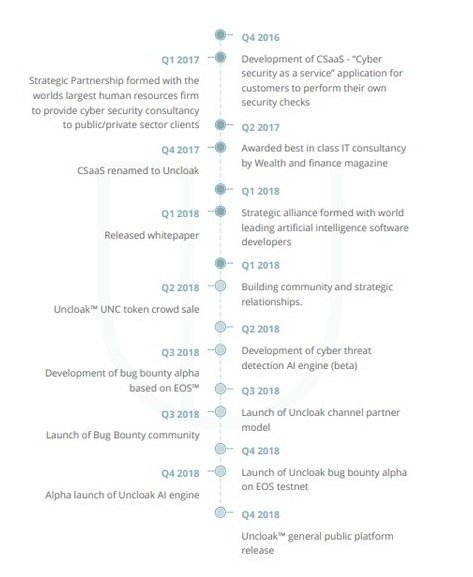 Kind Regards, ensure to join this incredible project.
FOR MORE DETAILS, CLICK/FOLLOW THE LINKS BELOW:
Website: https://uncloak.io/
Whitepaper: http://whitepaper.uncloak.io/
Telegram: https://www.t.me/uncloakio/
Facebook: https://facebook.com/uncloakio
Twitter: https://twitter.com/uncloakio
Reddit: https://www.reddit.com/user/uncloakio/
Medium: https://www.medium.com/@uncloak.io/
LinkedIn: https://linkedin.com/company/uncloakio
Author: Martilda
Profile link: https://bitcointalk.org/index.php?action=profile;u=1887582
Eth address: 0xd0D5d98857192B3931c831b7B809D47CD830da32