RankingBall is an innovative gaming platform powered by blockchain technology for both sports and esports that utilises real-time data for the gaming events and ensure players can watch games and participate. Rankingball project turns idle spectors to fully engaged participants and also provide opportunity to earn by particpating. Rankingball is a platform where that you can have both fun and money and play your favorite game then earn RBD (RankingBall Gold)Tokens based on your performance.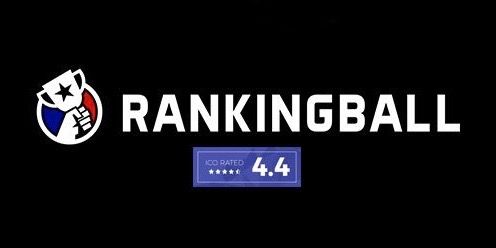 RankingBall ecosystem creates automatic matchmaking and creates smart contracts allowing players to set up among two players or among several players. RankingBall will interconnect gamers, sports, esports media, and game developers and sports publishers. RankingBall can revolutionize sports and esport through it transparency.


BENEFITS
TOKEN HOLDER
Dividends; Up to 10% of RankingBall's operating profit is shared with token holders.
Interest; From 10% to 15% annual interest payments to RankingBall token holders.
Airdrop; investing in new tokens RankingBall gives you a piece of the prize.
Exclusive Contests like participating during major (e)sport events like the World Cup and Invitationals.
PROFESSIONAL PLAYER
RankingBall offers automatic matching and creates intelligent contracts, allowing them to easily set up tournaments between two players or between many. Mass multiplayer game publishers (MMOs) can also take advantage of this service to promote their games, giving players around the world a greater incentive to compete and share.
DEVELOPERS AND SPORT PUBLISHERS
Sports/Sports Media such as ESPN and Twitch can incorporate the RankingBall platform themselves to provide a new layer of gaming features for viewers.
TOKEN DETAILS
Symbol: RBG
ICO period: 21 May 2018 to 3 June 2018
Token price: 50,000 RBG = 1 ETH
Maximum sales goal: $ 30,000,000,000
Minimum sales target: $3,000,000,000
Minimum transaction amount: 0,1 ETH (5000 RBG)
Maximum Transaction Amount: 1000 ETH (50,000,000 RBG)
ICO
The tokensale takes place on May 21st through June 3rd. All you will need to do is complete a 5 minute KYC application. The accepted currency to invest in the RBG token is Ethereum.
FUND ALLOCATION
Marketing Reserve: 30%
Presale and Crowdsale for 1st ICO: 25%
Presale and Crowdsale for 2nd ICO: 25%
Business Partnership Reserve: 10%
Founding Team And Dev Team: 10%


MEET THE TEAM
Darren Kim - CEO | Co-Founder
Charles Chang - CTO | Co-Founder
Wibe Wagemans - CMO
Ken Hershman Advisory for Sports/eSports Gaming
ROADMAP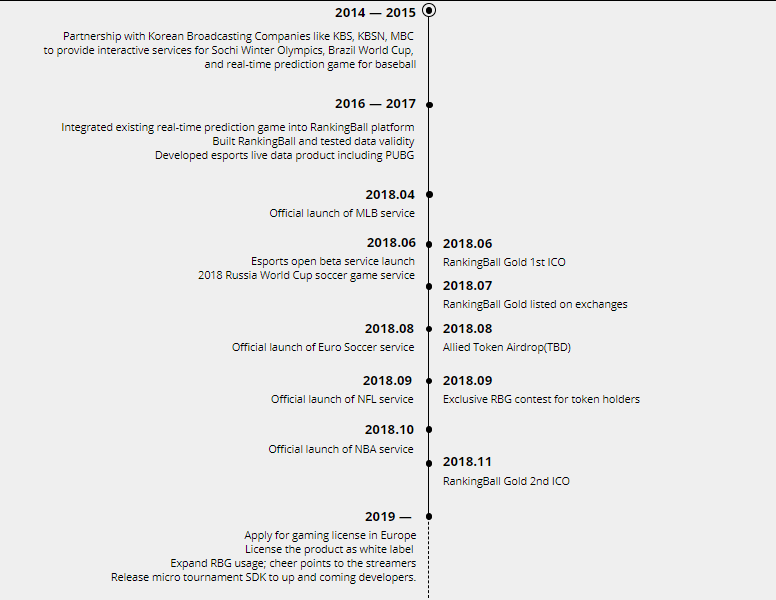 Kind Regards, ensure to join this incredible project.
FOR MORE DETAILS, CLICK/FOLLOW THE LINKS BELOW:
ANN Thread | https://bitcointalk.org/index.php?topic=3122116.0
Token Website | http://rankingball.io/
Play Site | https://rankingball.com/
White Paper | https://www.scribd.com/document/372502435/RBG-White-Paper-English-v0-981
Facebook | https://www.facebook.com/RankingBall-410057692761968
Twitter | https://twitter.com/RankingBall
Medium | https://medium.com/@rankingball
Reddit | https://www.reddit.com/r/rankingball/
Author: Martilda
Profile link: https://bitcointalk.org/index.php?action=profile;u=1887582
Eth address: 0xd0D5d98857192B3931c831b7B809D47CD830da32