LocalCoinSwap (LCS) is a decentralized marketplace that provides a safe, uncomplicated and fast peer-to-peer (P2P) trading platform which allows buyers and sellers to trade directly in any cryptocurrency using any method of payment. LocalCoinSwap is very promising project with brilliant ideas about decentralisation includes cryptoshares as a digital asset and utilizes a secure escrow system that solves the inherent trust issues of online P2P trading.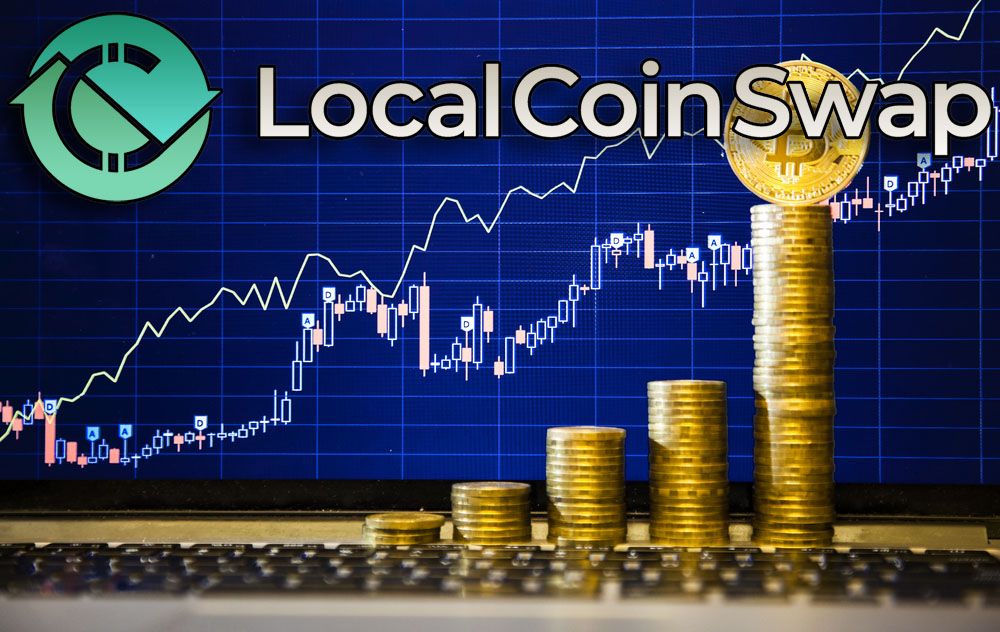 LocalCoinSwap has a stable trust system that acts as a trusted intermediary between seller and buyer. Each time a transaction is executed, this platform occupies an encrypted transaction section. However, if traders exchange regular currency, trading is done directly between the parties involved. In the case of crypto transactions, when payment is completed and the seller confirms the transaction in cash currency, the cipher is released to the buyer. The escrow system is designed to prevent user funds from being blocked while the market fluctuates.

FEATURES:
The platform is user friendly
No restriction for cryptocurrencies. Users will be able to trade any kind of crypto without restrictions, requirements or KYC.
100% of profits are directly distributed to users thanks to blockchain technology.
Free airdrops when localcoinswap will add a new token
Public github open source code
Localcoinswap team is runnig a crowdsale to speed up development and increase the number of tradable cryptocurrencies.
Cryptoshares will be the assets used to share profits between ICO investors.
TOKEN DETAILS

Token ticker: LCS
Price per LCS: 0.0004 ETH ( 1 ETH = 2500 LCS )
LCS maximum total supply: 100,000,000
Available through pre-ICO/presale/ICO: 70,000,000
Token freeze: 20,000,000
Token burn: All unsold
Payment currencies: ETH, BTC, USDT, BCH, XRP, USD, EUR, AUD, GBP, NZD, CAD & more
Soft cap: 500,000 USD
Absolute hard cap: 20,000,000 USD
Presale begins: 15 March 2018 (40% BONUS)
Token Sale: 15 April - 15 June 2018
TOKEN DISTRIBUTION
Token distribution will be very fair because the team will hold only 10% of total supply. Since LCS will be a community token, the biggest allocation will be for investors.
70%: maximum allocation to investors through entire crowdsale with burn of unsold
10%: allocated to a community venture fund, the use of which is voted on by investors
10%: allocated to the development team (frozen by contract for 1 year)
5%: allocated to bounty program for community 70% engagement
5%: allocated to reward program for users who increase security of the platform
TOKEN ALLOCATION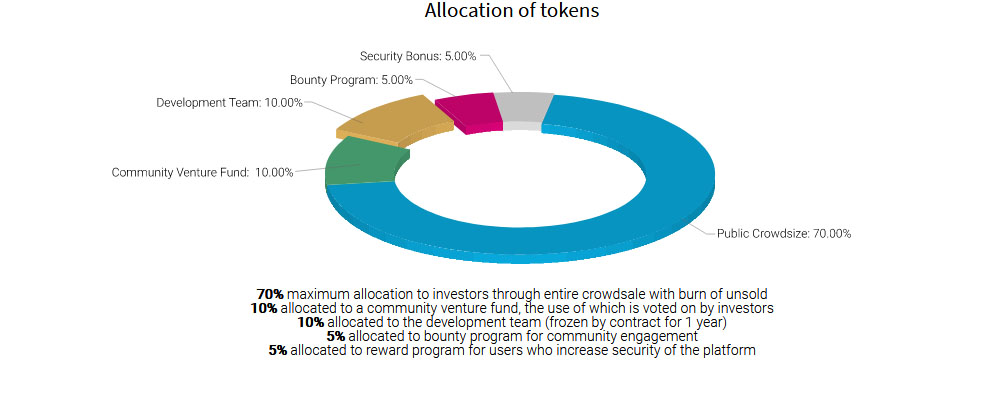 ROADMAP
2015 DECEMBER 2015 Company incorporation
2016 SEPTEMBER 2016 Initial team members established
2017 MARCH 2017 Concept development
AUGUST 2017 Development on exchange begins
2018 FEBRUARY 2018 Official whitepaper launch
FEBRUARY 2018 (LATER ON) Pre-ICO
MARCH 2018 Presale
APRIL 2018 Cryptoshare ICO
MAY 2018 Submission for exchange listings
JUNE 2018 Early investor access to platform
JULY 2018 First Cryptoshare holder vote
AUGUST 2018 Launch date for exchange
OCTOBER 2018 Integrated REST API
2019 JANUARY 2019 Mobile trading application
2019 FEBRUARY 2019 Start of dividend distributions
Kind Regards, ensure to join this incredible project.
FOR MORE DETAILS, CLICK/FOLLOW THE LINKS BELOW:
Website http://www.localcoinswap.com/
Facebook https://www.facebook.com/localcoinswap/
Twitter https://twitter.com/localcoinswap_?lang=en/
Telegram http://t.me/localcoinswap/
Linnkedin https://www.linkedin.com/company/localcoinswap/
Whitepaper https://www.localcoinswap.com/LocalCoinSwap_whitepaper_v1.0.pdf/
Author: Martilda
Profile link: https://bitcointalk.org/index.php?action=profile;u=1887582
Eth address: 0xd0D5d98857192B3931c831b7B809D47CD830da32