World WiFi is committed to give innovative solutions for the limited and unavailability of mobile internet connection across the world, World WiFi proposed and created the first decentralized WiFi network available for free. This network is based on private routers of which most of them are residential. While the router owners allow other guest users to use excess broadband capacity, they get paid in the form of cryptocurrency and the router owners receive the payment for each ad impression.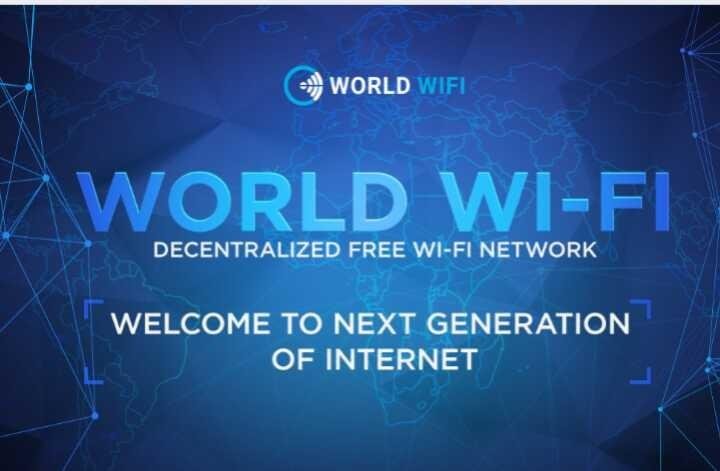 The ones who make the payment to the router owners are the advertisers which have their ads viewed by the guest users as they use the internet for free. World WiFi definitely offers a win-win solution for all it users that permit residential routers (private routers ) to share their free wifi to users allowing them access to the Internet the residential routers are then paid in crypto currency by advertisers. The World WiFi program aim to make sure everyone has access to internet connection. This view has been supported by UNHCR resolution condemning the states that restrict and block residents access to internet.
World WiFi makes free WiFi access possible in residential area across the world using the private routers, it stimulates the free internet access sharing in high traffic areas such as restaurants, sports grounds, bars, cafes and playgrounds. World WiFi project allows free WiFi access regardless of location where the guest user is only required to view 10-15 seconds of advertisement. World WiFi platform offers token accrual for actual advertisement impressions. As the router owners display ads within their network, they are able to earn the cryptocurrency. World WiFi project allows advertisers to target the potential audience according to social media profile, age, gender, location, search history and ore else. World WiFi allows the advertisers to monitor their account development and statistic results. All ad impressions and histories will be recorded on blockchain so there will be no room for fabrication.
BENEFITS
World wifi create a unique platform were you get free wifi from private routers and routers get a chance to earn back profit from advertisers.
It creates a more reliable and efficient way of communication between advertisers and their consumers.
It creates a platform that allows you acces to unlimited amount of Internet services by viewing ads from your server .
it creates an innovative platform were routers can earn advertisers.
it creates opportunity for different people from different part of the world .
HOW WORLD WIFI WORKS?
The guest user receives an invite from the router to join and connect to a secure and open wifi free ,which the guest user will be able to browse information and in exchange the guest user views tagged ads from the router. Private router provides secure access to the Internet for guest user to access free were advertisers can accurately advertise their products to potential consumers and receives payment from advertisers. Advertisers get a chance to advertise their products to the target audience through the router owners which the advertisers make payments to the router.
TOKEN DETAILS
We Token (WT) will be the official for world wifi , for each ad preview the router gets tokens .
The ICO is set to start on 18th, March 2018. The number of tokens are finite,total 600,000,000WT,will issued during pre sale and ICO. 258,000,000 WT will be available for purchase
1(WT )=Ten advertising.
During the ICO tokens of ERC 20 standard will be sold , all undold tokens will be burnt .Cost of token will depend on the level of acceptance of world wifi into the advertising market.
Token Name : WeTokens (WT)
Token price : 1 WT= $0.30 USD
Token Protocol : ETH / ERC20
Token Issued : 600.000.000 WT Tokens
Token Sold : 258.000.000 WT Tokens
MEET THE TEAM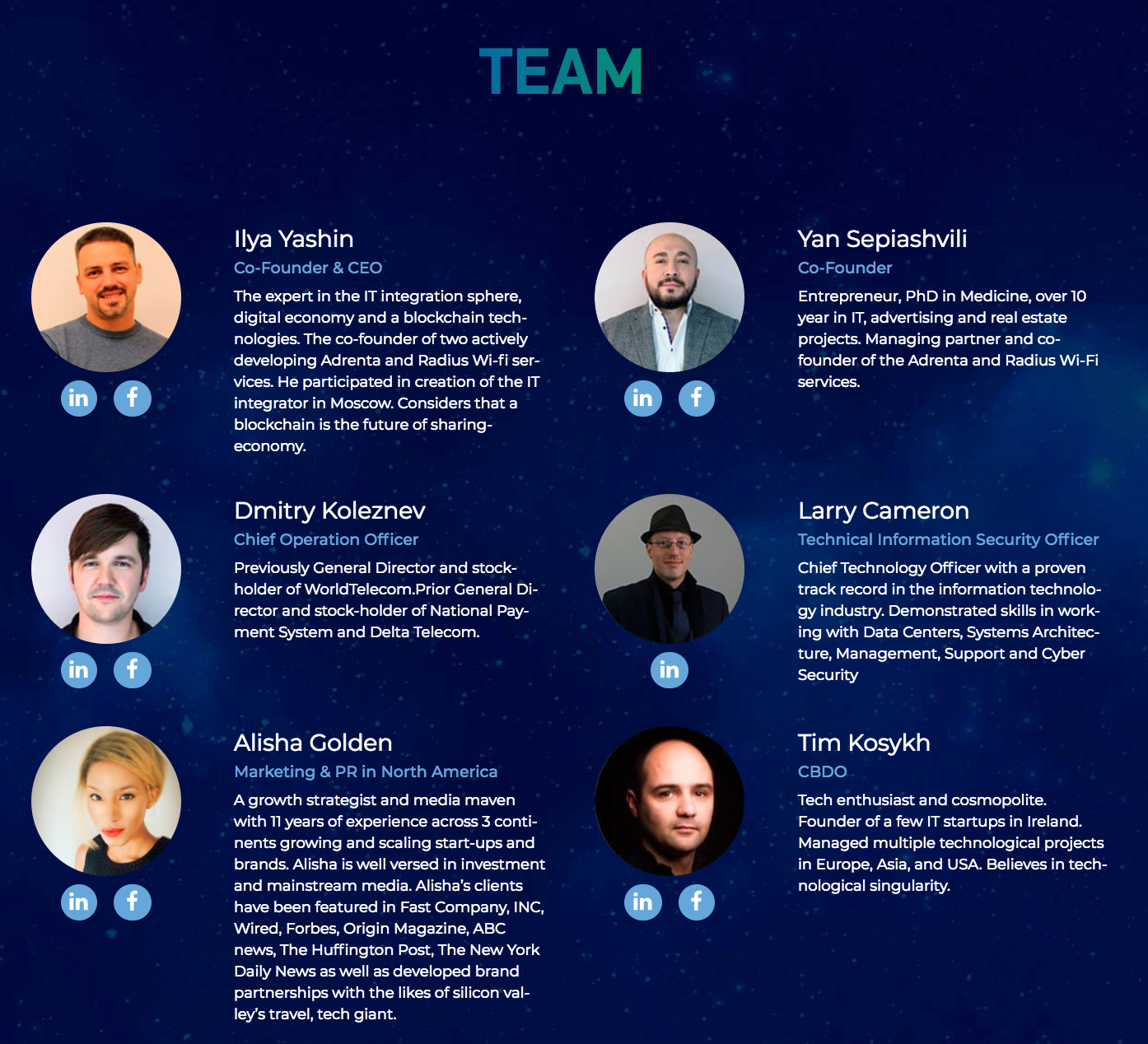 Kind Regards, ensure to join this great project.
For more details, click/follow the links below:
WEBSITE : https://en.worldwifi.io/
Whitepaper :https://s3.eu-west-2.amazonaws.com/world-wifi/whitepaper/whitepaper_en.pdf
MEDIUM : https://medium.com/@WorldWifi_ICO
FACEBOOK : https://www.facebook.com/worldwifi.io/
TELEGRAM : https://t.me/world_wifi
INSTAGRAM : https://www.instagram.com/world.wi_fi/
TWITTER : https://twitter.com/WorldWifi_ICO
Author: Martilda
Profile link: https://bitcointalk.org/index.php?action=profile;u=1887582
Eth addres: 0xd0D5d98857192B3931c831b7B809D47CD830da32