Morpheus Network is a full-service, global, automated, supply chain platform with an integrated cryptocurrency and FIAT payment system utilizing blockchain technology. Any time a document needs to be shared with multiple institutions, putting that record on the blockchain enables real-time updates that can be seen, but not tampered with or inadvertently altered. This can create significant savings in time and cost while at the same time, ensuring a strong level of trust. Morpheus is the first platform created to carry out large remittances to more than 1600 international banks. It uses the latest technology of blockchain and smart contract. Morpheus Network platform uses two types of blockchain: an exclusive and closed blockchain. The exclusive blockchain is a hybrid version of open blockchain of lower reliability, and the closed blockchain has higher reliability. The main customers of Morpheus Network will be: importers, exporters, distributors, shipping agents, manufacturers and brokers.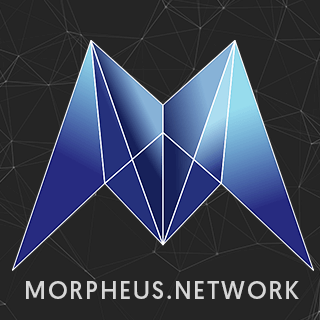 The Morpheus Network was established by industry veterans to address global supply chain inefficiencies, resulting in a full-service, global, automated, supply chain platform for the global trade industry, utilizing blockchain technology. We recognize blockchain as a technology to be leveraged across supply chains to see breakthroughs in automation, optimization, security, visibility and forecasting. Morpheus Network platform is an international integrated automated platform created for supplying management, which has a built-in cryptocurrency payment system with use of blockchain technology.
BENEFITS
Availability, decentralization, transparency, security, security of translations, accelerated payments, saving money and time, ease of distribution of transport documents, availability of storage services, cooperation with well-known popular financial services and cryptocurrencies.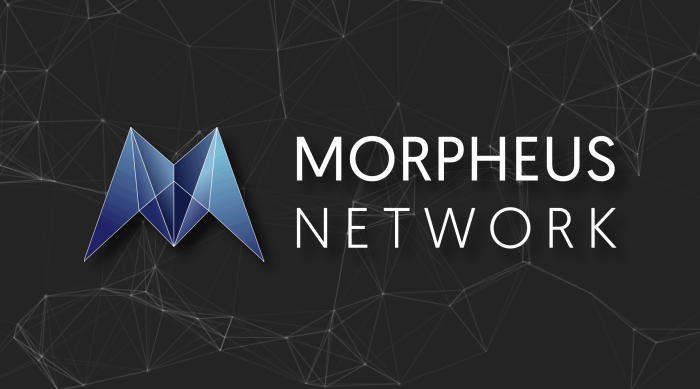 Anyone can use Morpheus Network. First a person needs to register on the platform, after registration a purse will be created for him. With help of the platform various purchases can be made: from small transfers to Smart Contracts. Sellers, exporters and manufacturers can also register on the platform will receive additional benefits from transactions within Morpheus. On Morpheus there is a favorable exchange rate, additional security, small transaction commission, etc.
FEATURES
The Morpheus Network features a simplified and streamlined dashboard interface. Interacting with the network by revising or adding Smart Contract objectives in your supply chain is designed to be intuitive and easy to navigate.
You can easily view the flow of the funds and documentation within any transaction as well as utilize any of the Morpheus Network features such as escrow payment services and document digitization. It also features the permission settings which establish which documents or Smart Contract objectives are kept private, and which ones are visible and shareable with your shipping agents, customs brokers and freight forwarders.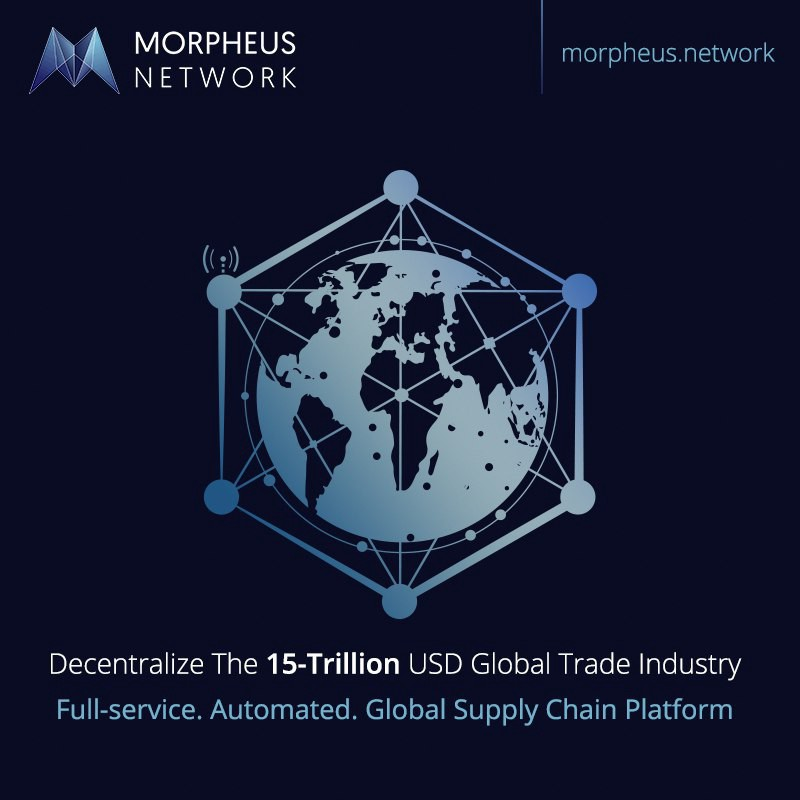 TOKEN DETAILS
The main tool in the Morpheus ecosystem is the MORPH token. With the Token MORPH token all options can be assessed within the platform. Users of the platform can purchase it using the exchange of phiathlon currency and other crypto-currencies. The reselling of the tokens, the company Morpheus, began on February 6 and ended successfully, with the result of 6 million collected funds. Very soon, on April 22, the sale of tokens will come to an end, what results the company will achieve will be shown by the time.
PRESALE IS FEATURED FROM FEBRUARY 23RD, 2018 AND 12:00 PM EST
PRESALE EXPECTED IN MARCH 4TH, 2018 AND 12:00 PM EST
PRESALE WILL GIVES USD $ 0.5 = 1.12 MORPH (12% BONUS)
MINIMUM PRESALE CONTRIBUTION $ 100 USD
SOFT CAP MIN CONTRIBUTION 21.95 MILYON MORPH TOKENS ($ 1,800,000 USD)
HARD CAP MORE CONTRIBUTION 100 MILYON MORPH TOKENS ($ 36,000,000 USD)
MAIN SALE IS AGAINST 30 DAY
MAIN SALE WILL SET UP.
Total number of tokens: 100,000,000
1 MORPH = 0.45 USD
KYC procedure
All the funds raised, the company plans to use to create and promote the project. Until the end of 2019, the company plans to expand the development team, complete negotiations with large exchange of crypto currency to transfer tokens, simulate the formation of global supply chains, simulate transactions on the test server Ethereum and much more.
TOKEN DISTRIBUTION.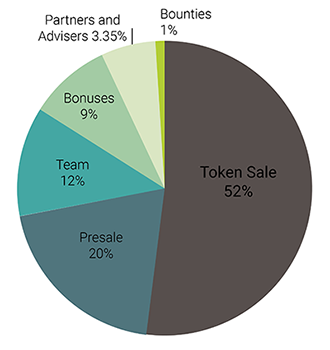 A total of 72% of the total IPX tokens will be sold to the public during the token sale. An additional 9% will be given to the presale investors as a bonus. Unsold tokens will be burned.
The base price per token at ICO is $0.50/1 MORPH and the bonus price equals $0.50/1.12 MORPH. The strategic partners (3.35%) received undisclosed discounts but have a 6 month lockup. The advisers also have a 6 month lockup while the team has a 1.5 year lock.
MEET THE TEAM
Links to core team members and advisors are below:
Danny Weinberger, Co-Founder & CEO

Noam Eppel, Co-Founder & COO

Nikhil Sethi, Director of Marketing

Vignesh Iyer, Blockchain Solutions & Evangelist

Priyanka Pareek, Blockchain Solution Architect

Priyank Sharma, Blockchain Solutions

Pravin Tambe, Blockchain Delivery Manager

Vijayta Bhatt, Lead Blockchain Developer
ADVISORS
Roger Crook, Lead Advisor for Global Logistics, Former CEO of DHL

Jonathan Lucas, Fundraising

Benny Pereira, International Logistics & Compliance

William Liu, SWIFT Connection Advisor
ROADMAP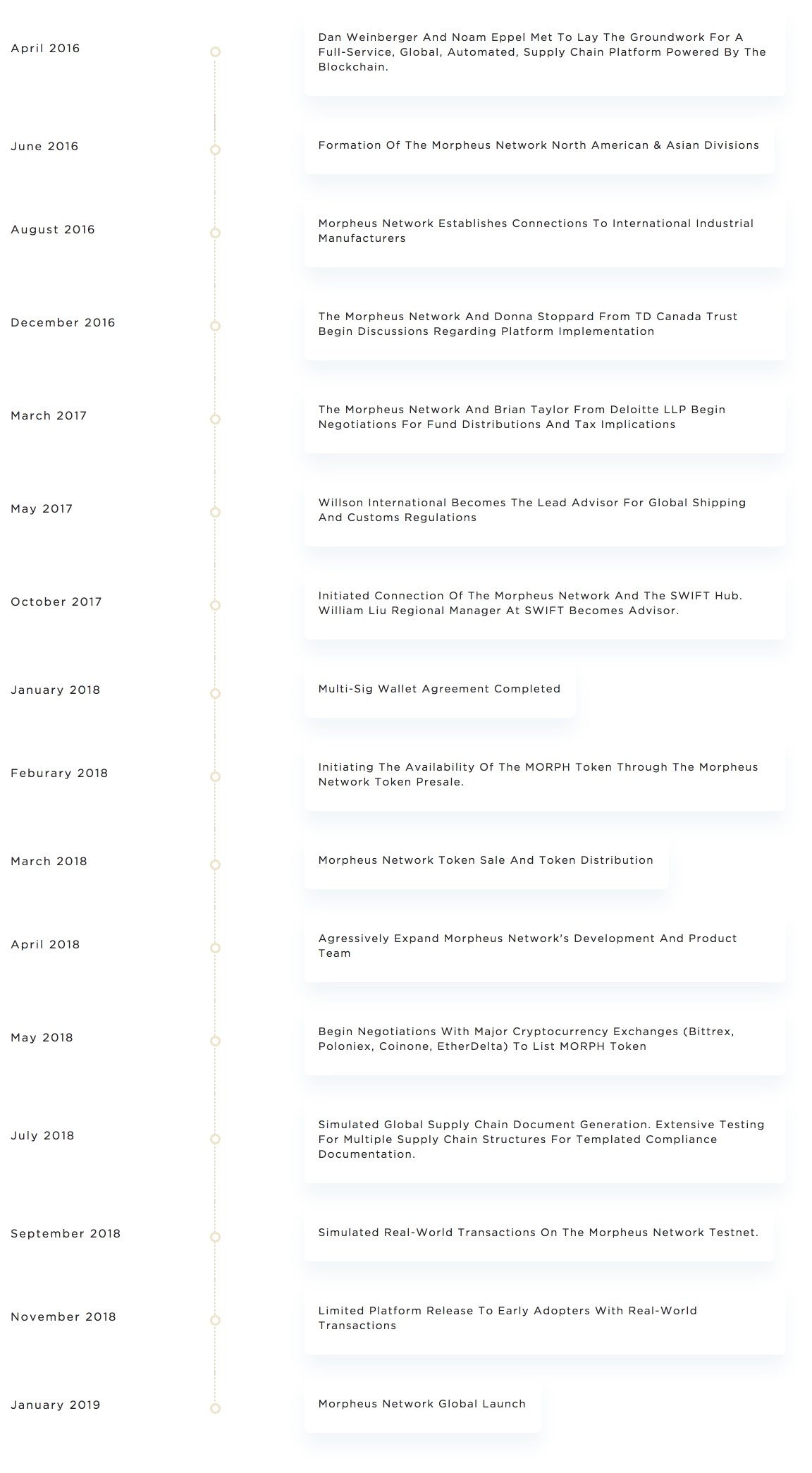 Kind Regards, ensure to join this great platform.
CHEERS
For more details, click/follow the links below:
Official webpage: https://morpheus.network/#
White paper: https://morpheus.network/whitepaper/
ANN thread: https://bitcointalk.org/index.php?topic=2723338
Telegram: https://t.me/themorpheusnetwork/
Facebook: https://www.facebook.com/themorpheusnetwork/
Twitter: https://twitter.com/morphcrypto
Author: Martilda
Profile link: https://bitcointalk.org/index.php?action=profile;u=1887582
Eth addres: 0xd0D5d98857192B3931c831b7B809D47CD830da32