Crestonium platform operate based on renewable Blockchain technology which provide users with a banking services through a reliable and smarter crypto therefore developing the banking system. Crestonium platform create a more secure and transparent cryptocurrency-based banking service for users where they can store, manage and obtain other financial services easily and safely. Crestonium hope to improve the future of cryptocurrency and transform the society with an advanced technology. Crestonium aim to develop an extraordinary product with excellent user experience and premier customer support.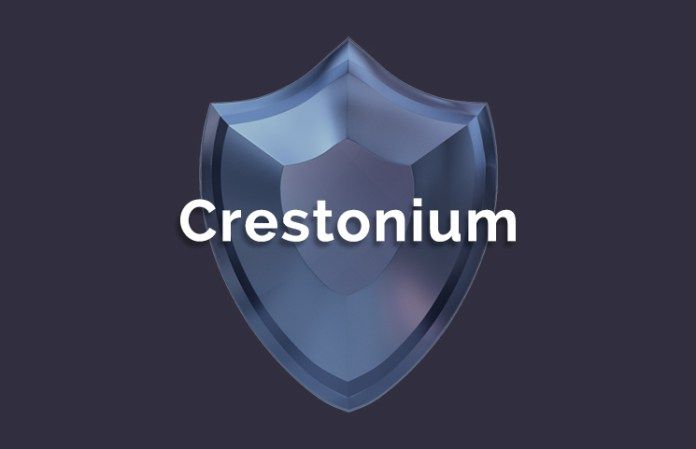 Crestonium offers a stress-free experience of transacting currencies globally at a faster speed and zero cost. Crestonium Platform uses a standard OpenAPI which makes your contract automatically compatible with any wallet. Because the total market consists of all cryptocurrencies together and most people own different crypto-currencies, bringing them together has become a necessity. We provide storage for many cryptocurrencies like; BTC, LTC, ETH, BCH, XRP, EOS, XMR, XLM, NEO, ADA, TRX, DASH, XVG, IOT, ZEC, XRB, and the list keeps growing every day. Crestonium Platform ultimate goal is to support all crypto-currencies.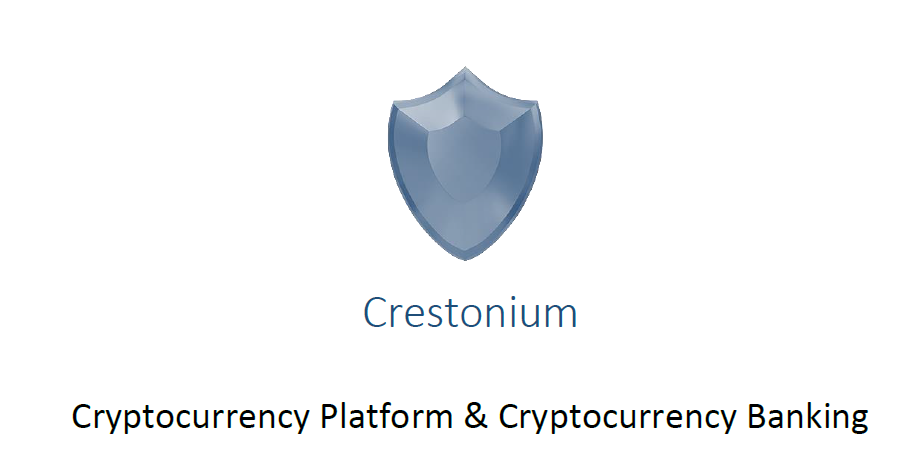 Crestonium seeks to provide a home (wallet) for all cryptocurrency in other words the users of crestonium will have all their cryptocurrency in a place. Users will also be able to send and recieve money or perform transactions without a transaction fee within the shortest possible time. Crestonium also provides a good investment opportunity to investors. Crestonium provides a mobile and Desktop app that users can use easily and securely. Crestonium also provides a credit card, which allows users to transact quickly on everyday life. Crestonium according to the use of cryptocurrency such as, Bitcoin, Ethereum, Ripple, Stellar Lumens, Monero, Litecoin, Dash, Bitcoin Cash, Ethereum Classic, and will continue to grow. Crestonium uses SSL features through HTTPS, 2-factor authentication and trusted IPs, which will secure all transactions or activities performed by users for 24 hours. Crestonium provides a token named CXS, which can be used by a user to transact or trade in exchanges. Crestonium provides a Lending and Earning service, which can be used by users to get loans or lend their funds and benefit from it. The Crestonium platform runs on a decentralized system that is a new generation capable of developing ecosystems without a central server thereby removing restrictions or being under any jurisdiction thus encouraging freedom in running smooth operations. Crestonium aims to create a banking and financial service, which will run safely and transparently to users, and provide more significant returns to investors.

Team Crestonium with systematic and professional development hope to build a better platform than similar platforms. Crestonium can provide users with a secure and transparent banking service, and various advantages and ease in all transaction. Crestonium protocol is a kind of decentralized algorithm and data distribution structure for the management of electronic cash. It offers very advanced features and improves collaboration between consumers, merchants, and issuers. Crestonium platform enables its data to be both accessed directly by users and also published in open formats while still maintaining the privacy and security of sensitive data and supports inter-operability and integration.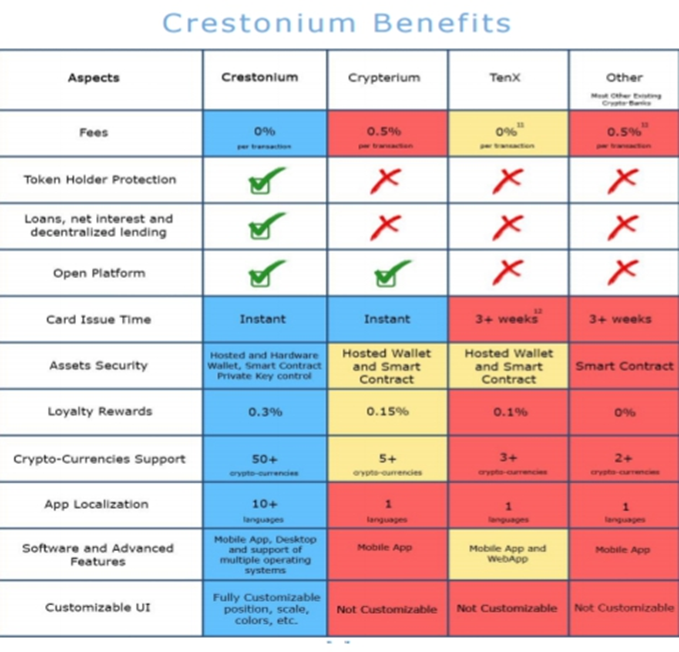 ICO DETAILS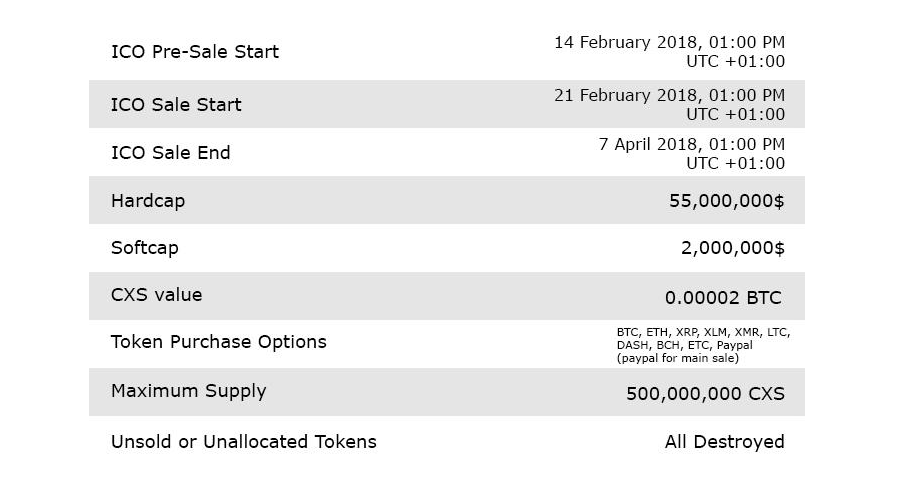 BONUS OFFERS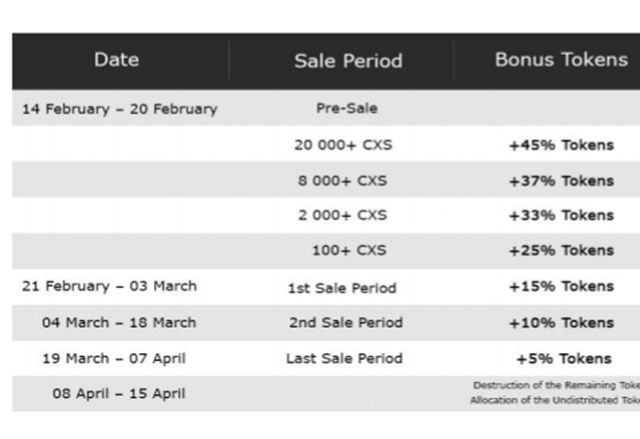 TOKEN ALLOCATION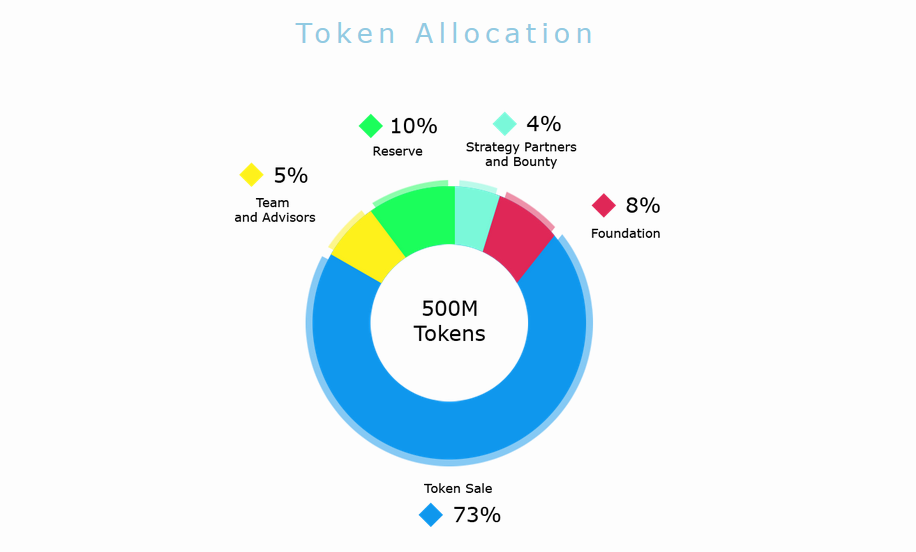 USES OF FUND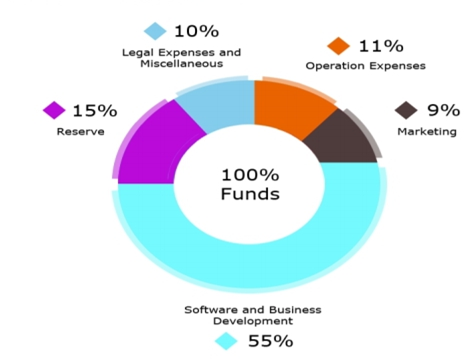 MEET THE TEAM


ROAD MAP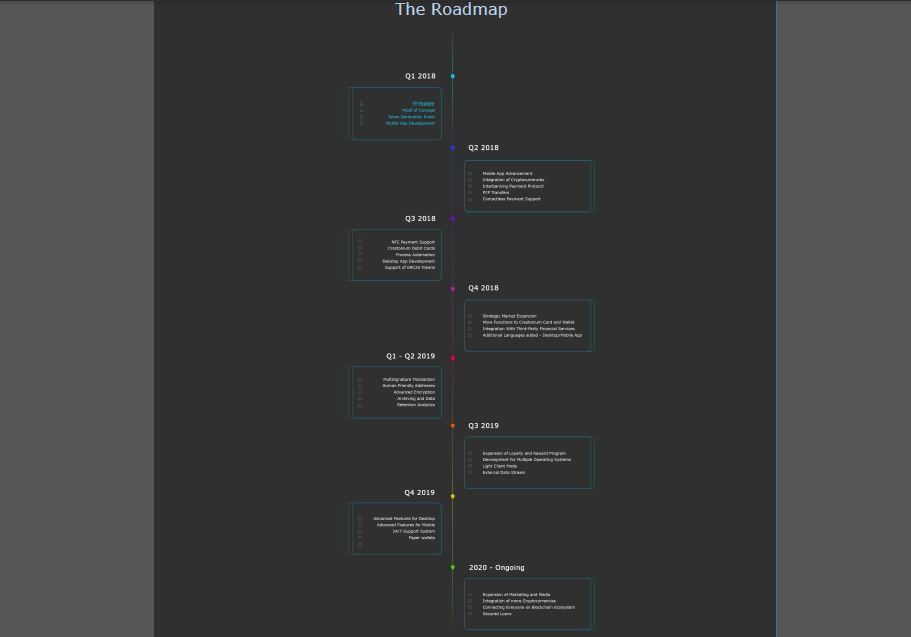 Kind Regards, ensure to be part of this incredible project.
FOR MORE DETAILS, CLICK/FOLLOW THE LINKS BELOW:
website: https://crestonium.io/
whitepaper: https://crestonium.io/Whitepaper/Crestonium_Whitepaper_1.01.pdf
bitcointalk: https://bitcointalk.org/index.php?topic=2956468
facebook: https://www.facebook.com/Crestonium/
twitter: https://twitter.com/Crestonium_io
telegram: https://t.me/CrestoniumOfficial
Author: Martilda
Profile link: https://bitcointalk.org/index.php?action=profile;u=1887582
Eth addres: 0xd0D5d98857192B3931c831b7B809D47CD830da32