A2B Taxi is a new revolutionary taxi platform based on blockchain innovation to ensure true transparency present in 46 European cities with 75 million people. A2B Taxi vision is to ensure daily commuting smooth and relatively simple platform for clients with taxi and ride sharing lacking comfort and transparency, resulting to the use of block-chain and distributed ledger technologies to effectively change the business for better.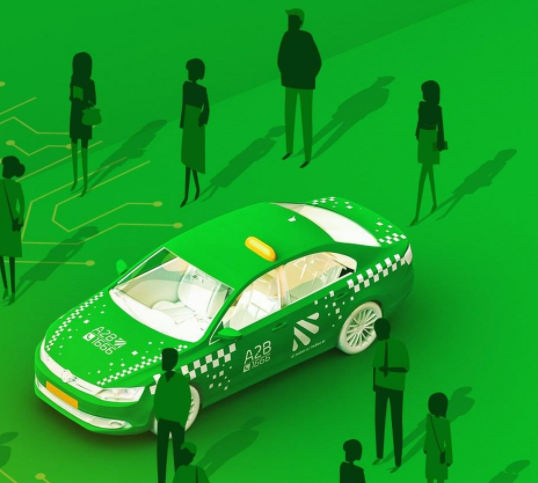 A2B Taxi been a community platform provides clear, transparent and guaranteed information about product, taxi service, drivers experience and background, technical characteristics of our licensed automobiles and the pricing structure built; and our block-chain makes it impossible to edit or manipulate secured data on the go.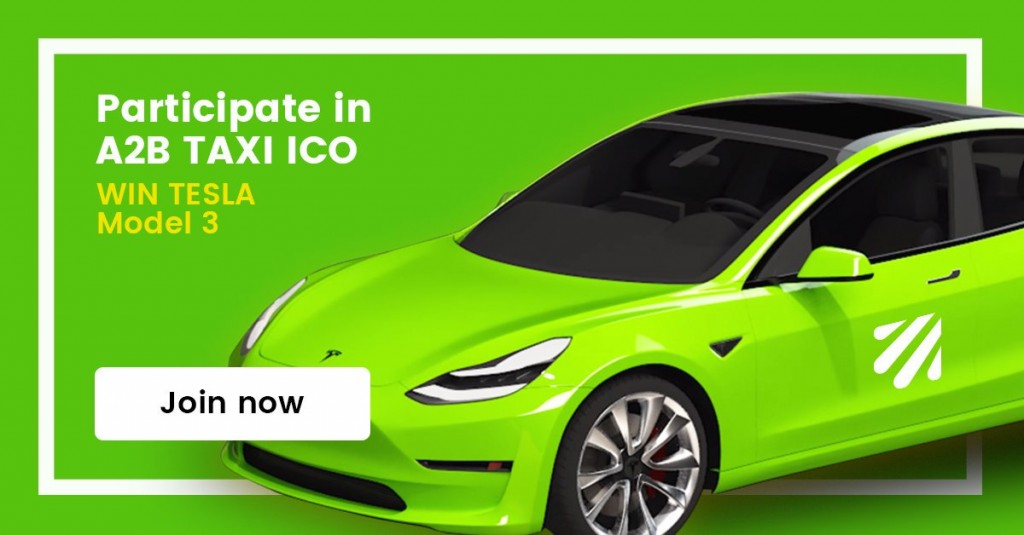 A2B Taxi GOALS AND OBJECTIVE
Our main goals are to reach cities with population bigger than 500,000 with distributed system concept and A2B taxi utility tokens being a tool for us to reach these goals. A2B Taxi platform allows users to select a car and driver that suit their needs the best and lets them see how much really costs a journey: what amount of money will get the driver and how much will be spent for taxes and other necessities. A2B Taxi platform will let to guarantee safety, transparency and brings value both for drivers and for users.
A2B will provide a solution to connect customers with accredited drivers directly. This way we reduce the risk of frauds and scams up to 99%.Transaction payments are made directly into the blockchain which ensures every ride payment details including the drivers identity information and the cost during the trip can be viewed anytime and anywhere in the blockchain. This kind of transparency never did happened once and never did anyone imagine this would be possible. The A2B Taxi platform made the impossible possible. Global taxi market already reached 100 billion euros, however, there is no reliable system for commuting across different cities. Unqualified taxi drivers cause bad customer experience and dangerous situations on the roads ruining the image of taxi industry in general therefore this platform that will be loved by customers and valued by licensed taxi drivers.
FEATURES
High standard to order verified taxi in 46 cities
Use of only licensed drivers
Standard to ensure high-quality service
Technical standard to ensure transaction quality
Use of Blockchain technology for transparency
A2B taxi ecosystem by 2020
Operation in 46 Cities

Fleet of 15k+ Partnered Cabs

75+ Million Active Users

31+ Million Rides per Year

Annual Turnover over €650 Million
ICO DETAILS


All A2B TAXI Tokens owners, who bought them during the pre-ICO and ICO, will receive the bonus of complimentary rides every quarter. Bonus miles redeemed in every city, where A2B service is available. Mile tokens will be issued automatically as separate utility token, only to the people who acquired the tokens in pre-ICO and ICO. If these tokens are sold later, the original acquirer will keep the kilometers, as they are not available to re-sell.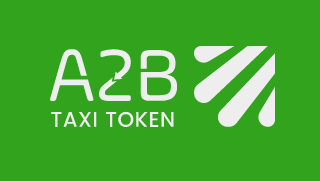 Hard cap of the tokens for sale is 60%, or 30,000 ETH. The rest 40% of released tokens will be divided amongst the liquidity pool (15%), team members (6%), advisory team (4%), bounties (2%), airdrops for early adopters (10%) and airdrops for early drivers (3%).
50% ICO Crowdsale 10% Airdrop User Onboarding 15% Reserved Liquidity Pool 6% Team Vesting 4% Advisory Vesting 2% Bounty 3% Airdrop Driver bonus 10% Private Sale Token Distribution Tokens will be valued in proportion of 1 ETH to 10 000 A2B Taxi tokens. After the ICO these utility tokens will not be used only for services but also will be sold on exchanges.
New A2B Free Miles tokens will be created additionally. They will not be put on sale in exchanges, the only purpose of them will be to encourage loyalty of customers. Free miles tokens will be embodied by Taxi Miles tokens which will be provided for preICO and ICO participants till the year 2022.
Overall, 500,000,000 tokens (each worth 0.1 USD) will be released. During the first sale (Private SALE 25, which will also be private) 10% of the tokens are planned to sell with the discount of 25%, what means that each of them will cost 0.075 USD each.
The private sale will be available for people who will subscribe our page for a newsletter and will also express the enquiry to buy tokens. Later, the first public sale (Public SALE 15) will take place and a tenth of the tokens will be sold with the discount of 15% and will cost 0.085 USD each.
Additionally, two more sales will be announced (Public SALE 10 and Public SALE 5), where we will sell the following tenths of tokens with 10% and 5% discounts respectively, as they will cost 0.09 USD or 0.095 USD each.
ROADMAP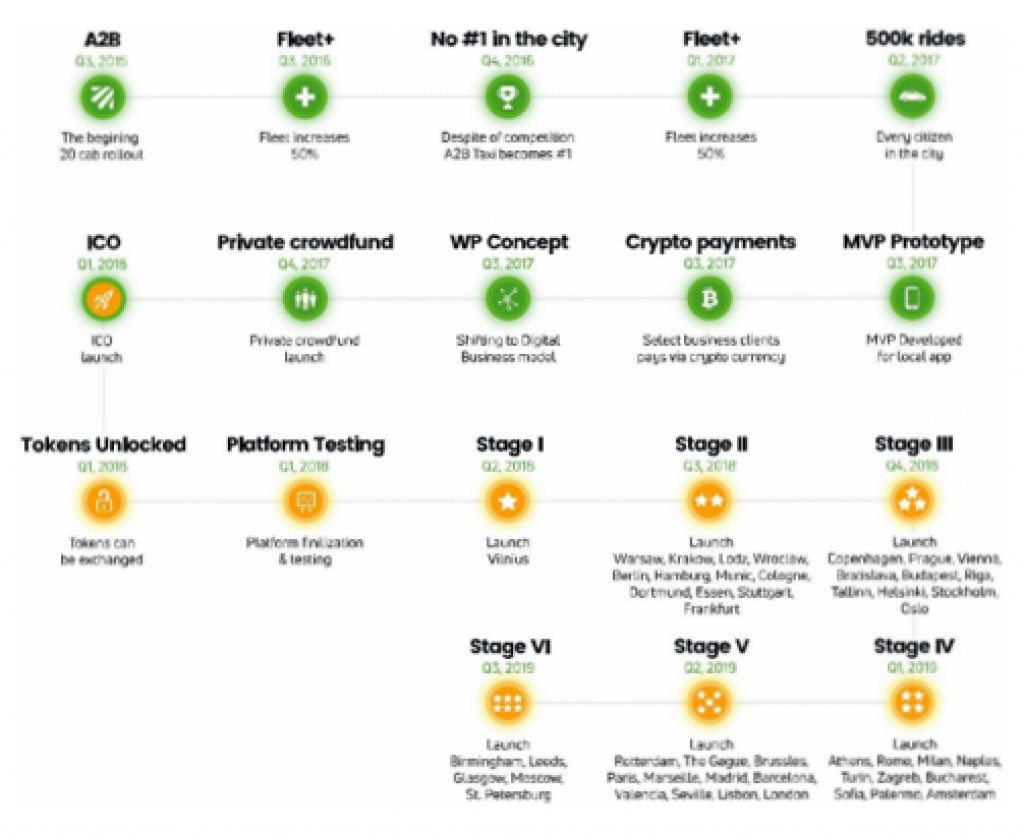 Kind Regards, ensure to join this great project.
CHEERS
For more details, click/follow the links below:
Website: http://a2btaxi.io/
Whitepaper: http://a2btaxi.io/pdf/whitepaper.pdf
Facebook: https://facebook.com/a2btaxitoken
Twitter: https://twitter.com/a2btaxitoken
Telegram Chat: https://t.me/a2btaxitoken
ANN Thread: https://bitcointalk.org/index.php?topic=2857184.msg29327274#msg29327274
Author: Martilda
Profile link: https://bitcointalk.org/index.php?action=profile;u=1887582
Eth addres: 0xd0D5d98857192B3931c831b7B809D47CD830da32