Repux platform serves as a protocol level framework that immutable data can be commercialised and exchanged between different corporate and individual user parties. Repux represent a marketplace that allows small and medium-sized businesses to sell anonymized data to developers. The RepuX protocol combines numerous decentralized innovations like InterPlanetary File System (or IPFS) 2, Sia3, Ethereum4, EOS5, to upgrade to a customised blockchain. RepuX protocol permit generation of data to users in more industries.

Repux aim to build a secure and reliable data transfer protocol that can be integrated with different applications developed by third parties for use by a number of different industries.Repux token is the medium of trade on the marketplace for transactions. Repux tokens is earned through sales of immutable data by business owners. Developers buy the data to train machine learning algorithms and then re-sell their intelligent applications back to enterprises.
Repux is aiming at the following . To develop easy to use application programming interfaces ( APIs), To integrate the Repux official record with exsiting blockchain technology while building custom solutions to certain cases, alike, To guide a secure reputation infrastructure among Repux token. REPUX token will allow for the creation of value for data creators, including individuals and thereby eliminate the need for middlemen and intermediaries across multiple industries
REPUX OBJECTIVES
To develop a broadband system where data can be directly monetized between the collector, the developer and the user;
To establish a secure reputation infrastructure in a RepuX Token transaction that allows users to apply semi-permanent records in joint transactions;
To develop an easy-to-use application programming interface (API) that allows third-party developers to build the RepuX protocol to create a variety of different applications;
Maintain scalability and speed as a high priority during the design and development of the RepuX protocol; and
Integrate the RepuX protocol with existing blockchain technology while building custom solutions in specific cases.
TOKEN DETAILS
Repux token sale will run over a 31-day period starting from the 6th of February 2018 until 9th of March 2018.The rounds will continue until the cap of 33,1 mln USD is hit or the final round expires.During the Token Sale REPUX can be purchased in exchange for ETH, BTC or Wire Transfer, with minimum 100 USD contribution (or equivalent of 100 USD in BTC or ETH). During the Pre-Sale, the minimum contribution is 30,000 USD.
Standard Token : ERC20
Token Supply : 500,000,000 REPUX
Price Token Sale : 0.20 US Dollar for 1 REPUX.
Token Sale ends in 9th of March 2018
Starting date : 6th of February 2018 / 5pm UTC
Ending date : 9th Mar 2018 / 5pm UTC
Hard cap : 33,100,000 USD
Soft cap : 1,000,000 USD
Payment accept ETH,BTC,XBT and USD via Wire transfer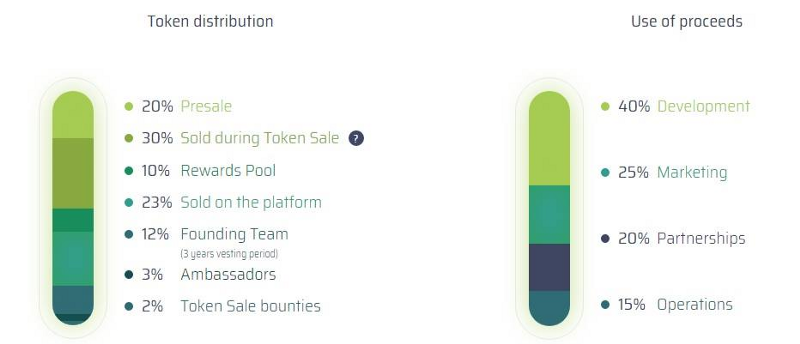 ROADMAP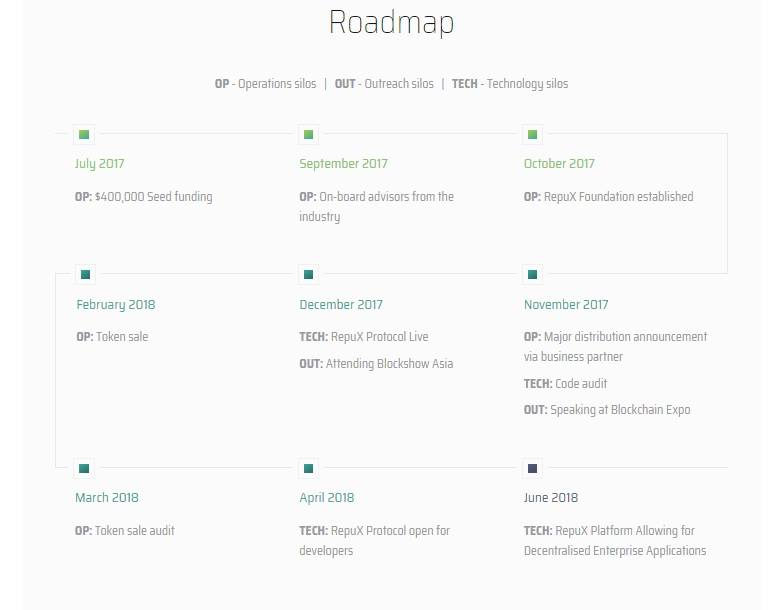 MEET THE TEAM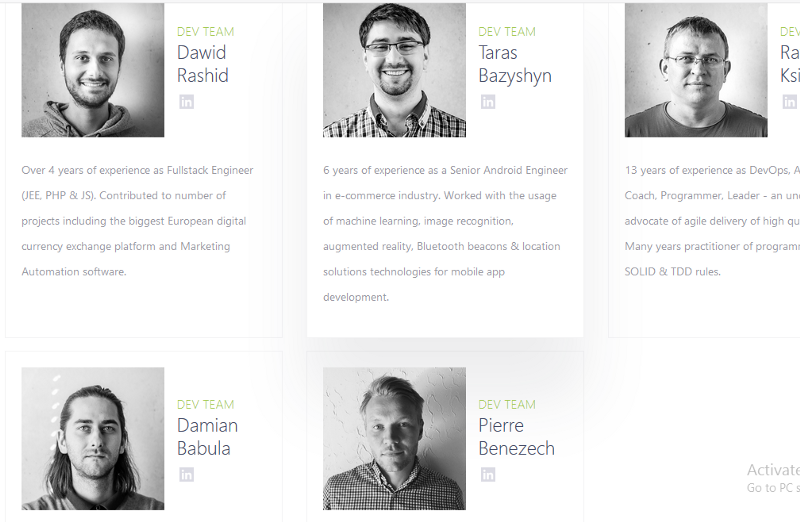 Kind Regards, please ensure to be part of this great project.
FOR MORE INFORMATION, CLICK/FOLLOW THE LINKS BELOW:
Whitepaper : https://repux.io/white-paper.html
Twitter : https://twitter.com/repu_x
Facebook :https://web.facebook.com/RepuX-415260768888793/?_rdc=1&_rdr
Telegram : https://t.me/repuxicoEN
Reddit :https://www.reddit.com/r/RepuX/
Blog : https://blog.repux.io/
Ann Tread BTT :https://bitcointalk.org/index.php?topic=2613666.new
Author: Martilda
Profile link: https://bitcointalk.org/index.php?action=profile;u=1887582
Eth addres: 0xd0D5d98857192B3931c831b7B809D47CD830da32