Cultural Places is the new social network for the cultural world whereby there is revolutionizing access to cultural content, location based information, cultural ticketing and crowdfunding operated on blockchain technology using crypto currency called Cultural Coin. Cultural Places is the first holistic platform in the cultural sector that connects visitors, institutions, artists, content creators and donors by redefining the relations between all stakeholders and creates new business opportunities that simplifies cultural financing, sponsoring and ticketing.

Cultural Places is created, developed and run by Oroundo. Oroundo is a successful international start-up with the vision to create the largest social network and the most notable partner for culture and tourism. The company is headquartered in Vienna, Austria - a fortress of European art and music. Cultural Places (CP) hope to create a cultural link between every user in the cultural ecosystem then develop to become
= a social network for every traveler who is planning a cultural related trip,
= trading zone of cultural related items (digital and physical)
= a platform to meet other culture lovers, artists and culture professionals.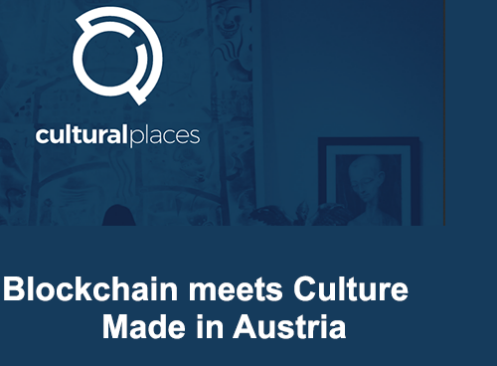 FEATURES
· Smart offline mapping
· Audio guiding and offline usage
· Video support
· Beacon and other NFC technologies supporting the guides
· Profile and login
· My Agenda: which allows you to add your favorite sites to your own
trip plan
· Indoor and outdoor tours feature smart recommendations
Cultural Places platform introduces and combines location based information, ticketing, crowdfunding, map & routing and trip planning.
Cultural Places provides efficient ticketing utilizing the blockchain, which makes agency intermediaries unnecessary resulting into: cheaper tickets and better margins.
Cultural Places platform offers a fundamentally new approach to cultural crowdfunding – connecting institutions, artists, patrons and private donors
Security and transparency through crypto-token (blockchain)
Trading opportunities (content, mobile guides, store items, etc.)
Easy to use: Tickets and wallets on smartphone (easy refund or resale)
Benefits of Cultural Coins as exchange crypto currency
Connect and target all participants in the cultural world.
BENEFITS
Plan Trip Agenda based on POIs and detailed information in the app
· Buy tickets, audio guides and shop items in the app
· Get a virtual impression of sights before visiting them in reality
· Discover new places based on your preferences - with smart recommendations and user reviews
· Connect to other visitors to discuss topics or group together for
ticket discounts
· Get notifications for projects you might like, which you can
sponsor and collect sponsor-badges and other exclusive benefits
for crowdfunding campaigns
· Never miss an event you are interested in
· Find all information in one app
TOKEN SALE DETAILS
ICO
Volume & Structure of Cultural Coin Distribution
Of the 1.5 billion Cultural Coins produced, 900 million Culture Coins (60%) will be offered to the public within ICO. Unsold Culture Coins will be burned after April 5, 2018. 10% (150 Miles) of Cultural Coins will be placed in a pool of stability. 2% (30 Miles) of Cultural Coins will be provided for the bounty program. 5% (75 Miles) will be distributed among Oagar Mobile Places' shareholders. 23% (345 Miles) of Cultural Coins will hamper to equip all partners, team members, advisors and early investors with Culture Coins. The holdback section is subject to the vesting period until 2019.
ROADMAP
MEET THE TEAM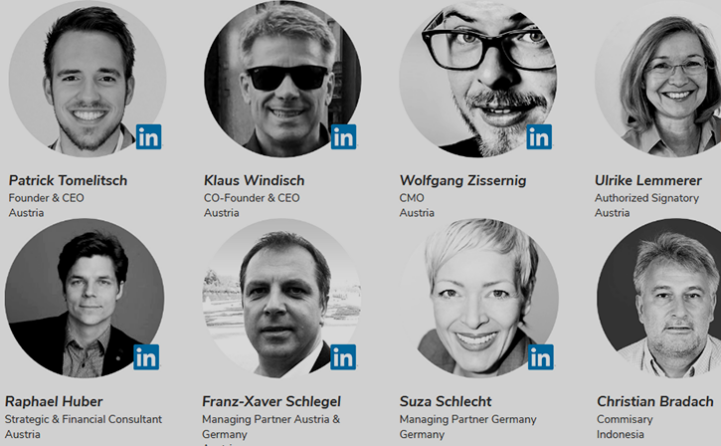 Kind Regards, please ensure to join this great project.
CHEERS
FOR MORE DETAILS, CLICK/FOLLOW THE LINKS BELOW:
Website: https://www.culturalplaces.com/
Whitepaper: https://www.culturalplaces.com/wp-content/uploads/pdfs/CulturalPlaces_Whitepaper.pdf?x14524
Twitter: https://twitter.com/CPtweetOROUNDO
Facebook:https://www.facebook.com/Cultural.Places/
Telegram: https://t.me/culturalplaces
Author: Martilda
Profile link: https://bitcointalk.org/index.php?action=profile;u=1887582
Eth addres: 0xd0D5d98857192B3931c831b7B809D47CD830da32