BITRACE Investments LTD is a British investment company based in London, UK, which is a member of KJ Holdings Corp. They plan to make the BITRACE Tokens (BRF) used and accepted through its affiliated Businesses (where the Group invests directly) and through its collaboration partners worldwide.

BITRACE INVESTMENT LTD is also planning to perform few acquisitions like a tour operator, holiday resorts and introduce the payment using BITRACE within Tunisia, North African countries (Maghreb States) and southern Europe.
BITRACE hope to achieve a successful project by driving a new era of creativity, development, growth, and innovation. In addition, BITRACE has an objective to expand their project to the surrounding Mediterranean countries, so they also can benefit from the innovation.
BITRACE platform with its growth strategy ensures to create an environment where all products and services are accessible. Innovation of the cryptocurrency market will revolutionize the way funding and services are provided within the project for the Tunisia Formula One racing resulting to access to seamless transactions and services.
BENEFITS OF TOKEN SALE TO ITS HOLDERS
= Purchase products and services within Tunisia Racing F1 City using Bitrace.
= Purchase Timeshare for our Holiday resorts using Bitrace.
= Purchase flight tickets from our tour operators for certain destinationusing Bitrace.
= Rent cars in certain Mediterranean countries using Bitrace.
= Purchase Holiday Packages using Bitrace.
= Purchase services worldwide at LaBelle & LeBeau Beauty Salons using Bitrace.
= Trading in CFDs BDSwiss Platform using Bitrace.
= Receive return on investment out of the holding activities, as 20% of the net profit will be distributed among the Bitrace holders.
BDSwiss provides trading services and support for all clients. BDSwiss platform aim to provide a platform that allows clientstrade in a safe and secure platform. Its their policy to provide the best possible trading conditions and software to our clients.
TOKEN SALE DETAILS
After the completion of the ICO, the following would be ensured:
-To increase the use and reach of BITRACE in many countries
-To assign 10 % of the raised amount to be invested into promotion & marketing of BITRACE worldwide and to list the token in more than 20 market before the end of 2018.
-To assign 10 % of the net profit of Tunisia Racing F1 City to be re-invested into promotion& marketing of BITRACE worldwide.
TOKEN DISTRIBUTION DETAILS
The total supply of BITRACE is 1,000,000,000 BRF and BITRACE tokens can be bought from the BRF ICO/Crowdsale.
![alt text](
Kind Regards, ensure to be part of this great project.
For More Information :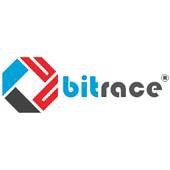 Website : https://www.bitrace-token.com/
Whitepaper : https://www.bitrace-token.com/whitepaper
Facebook : https://web.facebook.com/bitrace.token/?_rdc=1&_rdr
Twitter : https://twitter.com/BitraceToken
Telegram : https://t.me/bitrace
ANN Thread : https://bitcointalk.org/index.php?topic=2678267
Author: Martilda
Profile link: https://bitcointalk.org/index.php?action=profile;u=1887582
Eth addres: 0xd0D5d98857192B3931c831b7B809D47CD830da32